• Tiny House
This Family Sold Their 3 Bedroom Home To Move Into An Amazing House Truck
Many people would be really apprehensive when it comes to the idea of moving into a small space with a young family. The challenges such as lack of space and privacy are obvious. Perhaps what's not so clear though, is the benefits. Josh, Naomi and Kilaian took the plunge, selling their three bedroom home in Christchurch in order to purchase a house truck where they now all live together full time.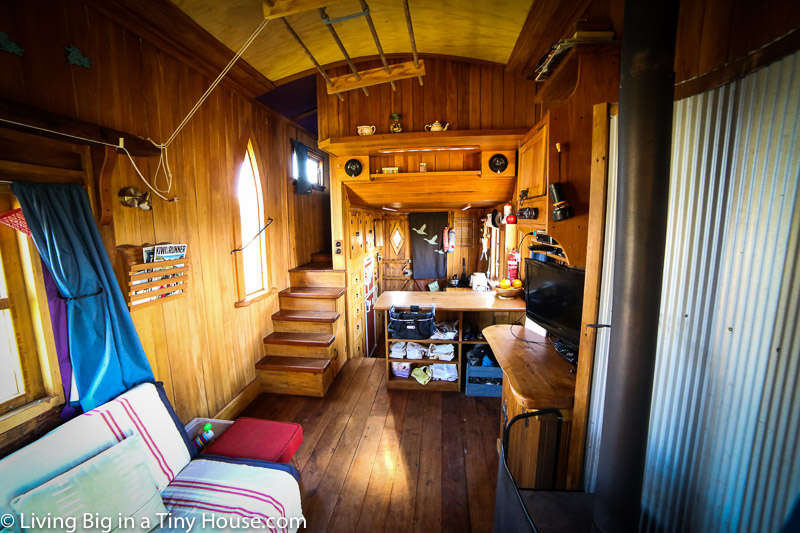 When it comes to House Trucks, this home is pretty large and very child friendly. At 11 meters (36ft) and weighing close to 20 tonnes, this home on wheels isn't one that is perfectly suited for a grand family road-trip – although the family haven't entirely ruled that out yet either.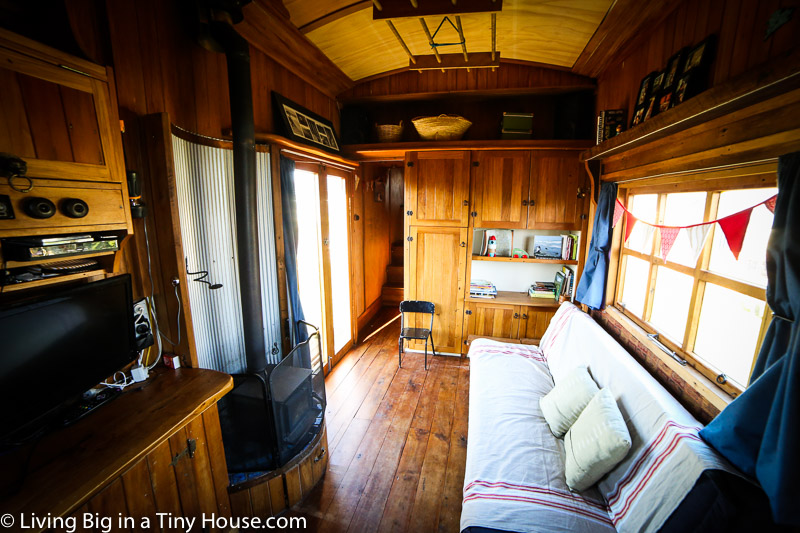 This home is beautifully constructed, with exceptional wood-work everywhere you look giving the house a rustic charm and warmth. When the gorgeous design isn't enough on it's own to keep you warm though, there is a lovely wood-stove which sits in the centre of the living room.
The kitchen space is packed with storage areas. The couple goes so far as to say that this house truck kitchen even has more storage space than their old family home. Running water in this house comes from a hose connection, while the stove, water heating and fridge are run on gas. 3 solar panels which sit on the roof of the truck provide electricity.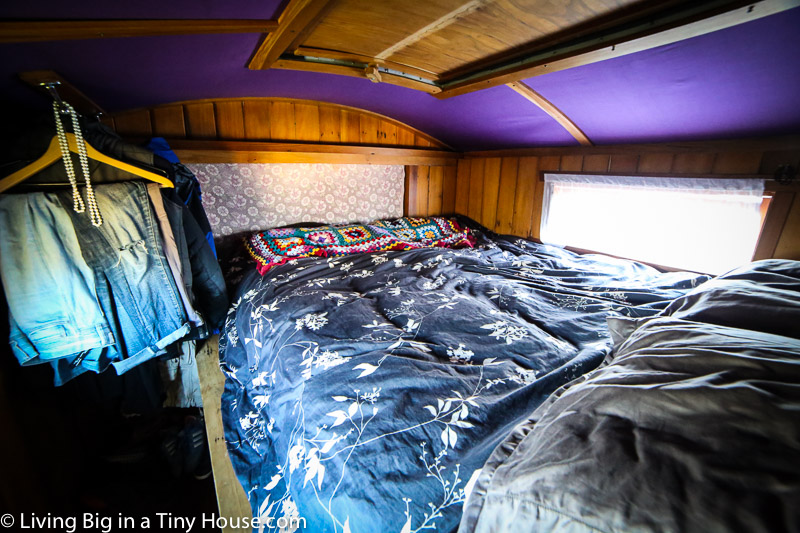 Above the kitchen space is Josh and Naomi's room. It's very simple in it's design, and provides a cosy (and sometimes much needed) retreat from the rest of the house. Like the rest of the home, it's packed with storage space.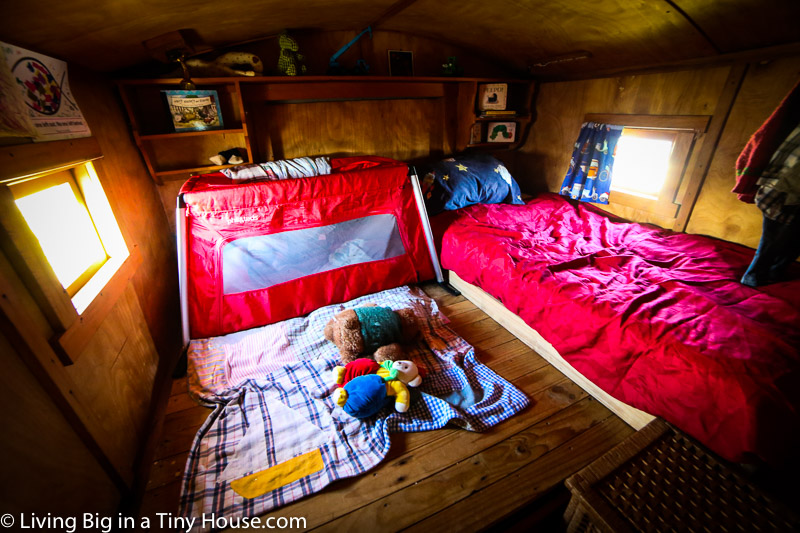 On the other side of the home, past the families bathroom we find Kilian's room. All kids need space to play, and Kilian certainly doesn't miss out in that respect. The space is comfortable and provides ample space for his toys and games.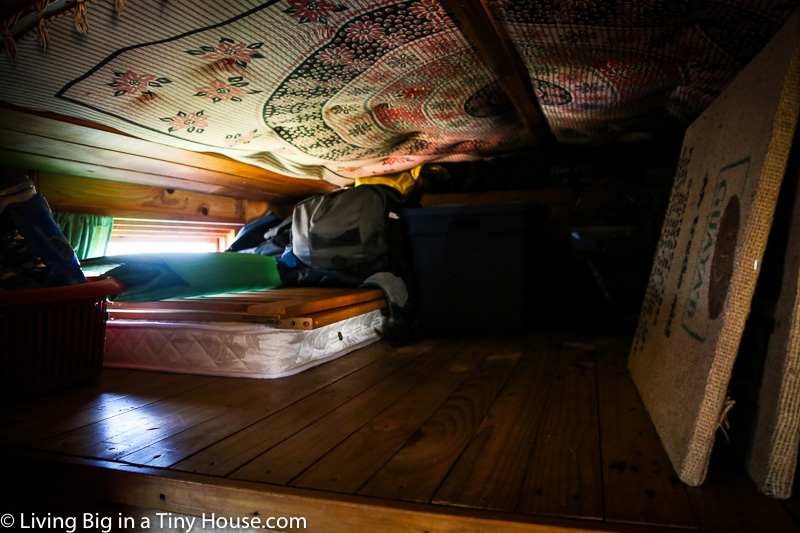 There's also an additional loft space, which the family currently use for storage. In the future this space could be easily adapted into another bedroom for when Josh and Naomi have another child.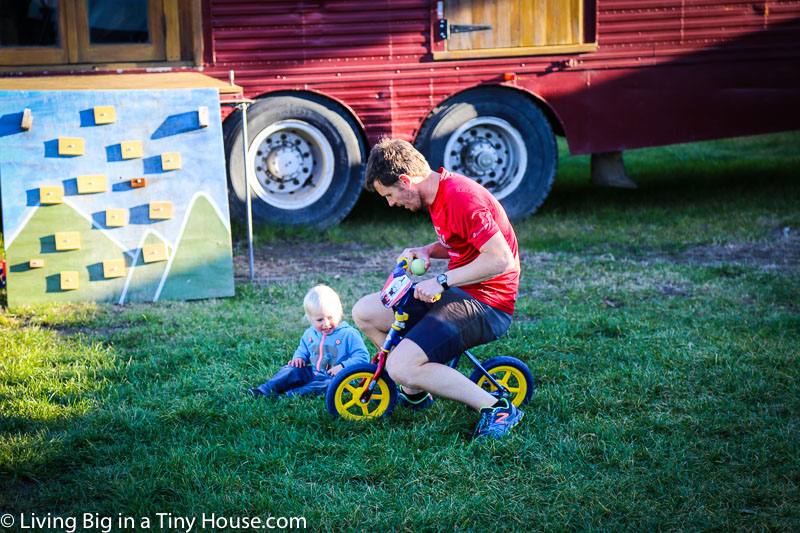 For Josh, Naomi and Kilian though, the decision to move into a House Truck was all about lifestyle. Without the need to pay for a large mortgage the family has been able to free themselves up financially. Josh has been able to significanlty cut down his working hours and the family is able to spend a lot more quality time together without the stress of debt. He's also able to take a lot of the pressure off Naomi when it comes to raising their toddler.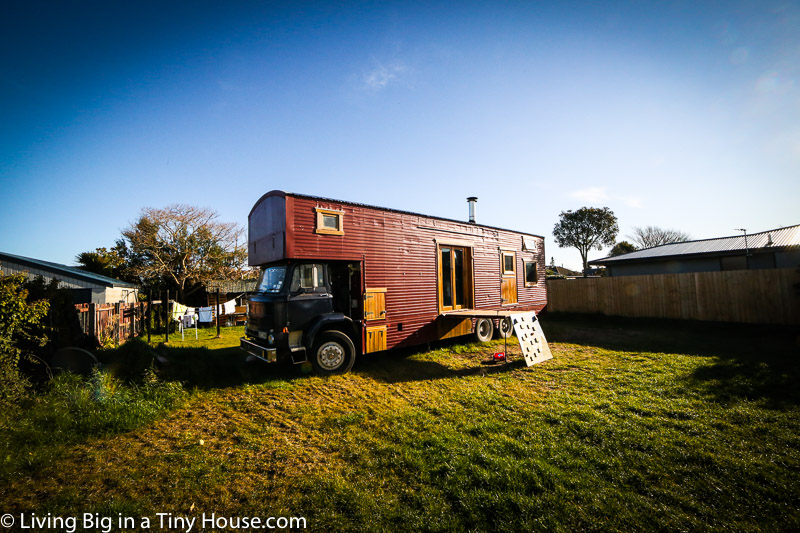 Really, that's exactly what this is all about. It's easy to say that moving into a small space such as a house truck is a sacrifice, and in many ways it is. What we tend to forget though is that living in larger spaces carries sacrifice too. No-matter what the future throws at them, this lovely family have a beautiful space to call home that meets all their needs.