• Off The Grid
Ex-Ambulance Converted Into Beautiful Off-Grid Camper
If you've ever dreamt of living the van life and traveling the world, then this is a project that you need to see. Michal and Hana (originally from the Czech Republic) arrived in New Zealand with one year to travel the country. In order to make their journey comfortable, they set about converting an old Ford Transit ambulance into a stunning home on wheels.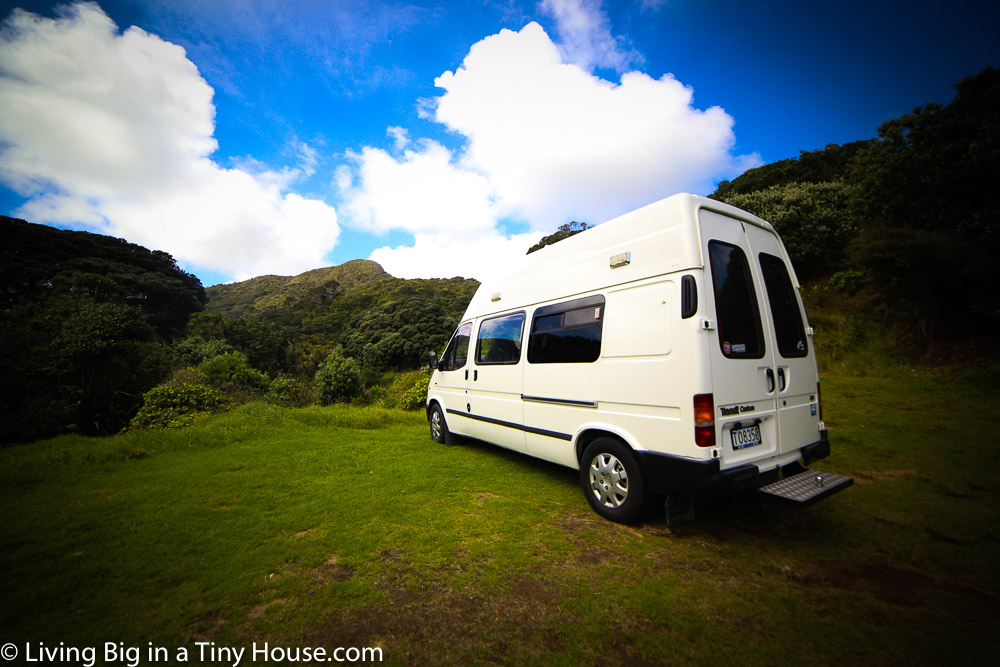 Outside, the camper van is certainly inconspicuous and can easily be used for stealth camping when the couple wish to sleep in more urban areas. The van is completely self contained and certified, which means that it has the ability to legally park in a wide variety of wilderness areas throughout New Zealand.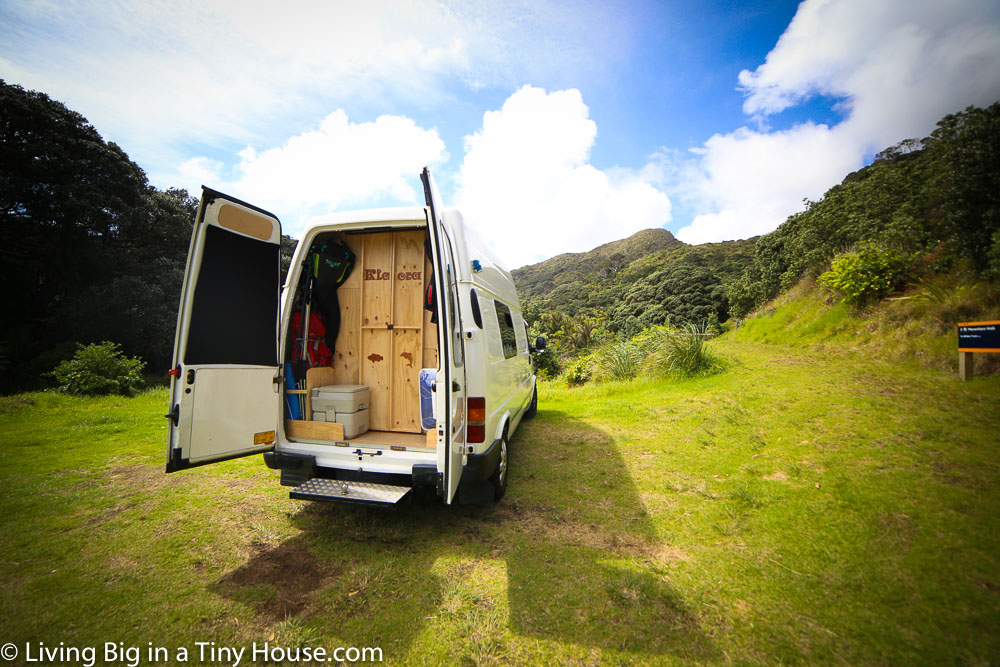 When the van opens up, you can truly get an idea of how special this project is. Michal and Hana's love for natural materials and hand-crafted items really shines through. Ply-wood interiors give the home a beautiful warmth and are decorated with many of the New Zealand themed artworks which Michal designed and laser cut himself.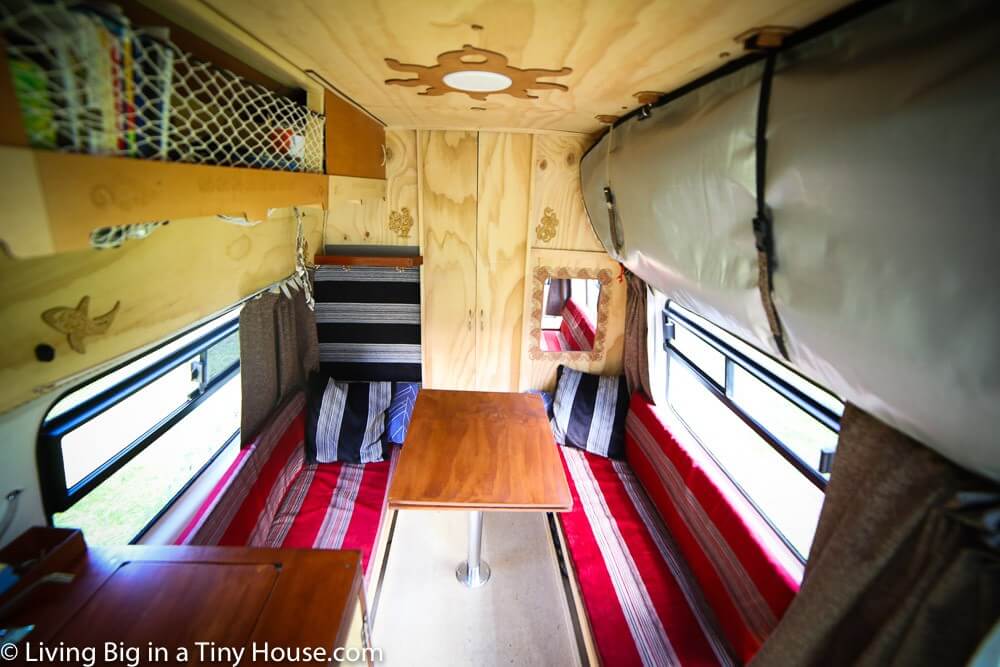 The van is completely off-the-grid, holding both fresh and grey-water and charging the batteries through the vehicles alternator as well as a 120watt solar panel which sits on the roof of the van. The seating area folds down into a comfortable bed and a small toilet and additional storage area can be accessed through the doors at the rear of the van.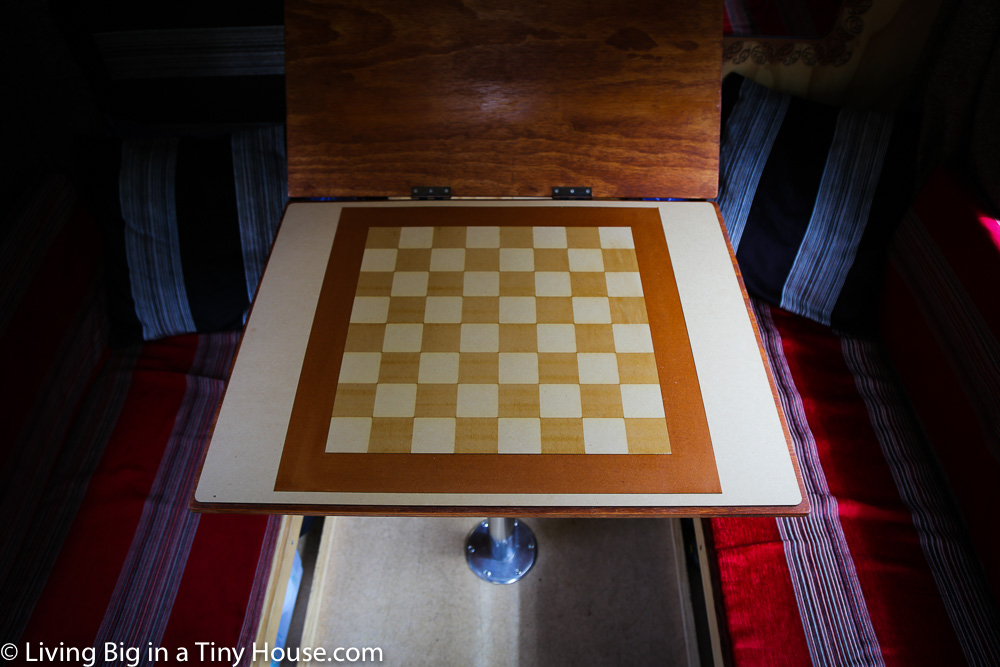 For rainy days, the couple even added a chess board into the table complete with custom laser-cut chess pieces for the board. Even though this van was built with the intention that the couple would only stay here for one year, all these wonderful little details give it the feeling of a much more permanent home.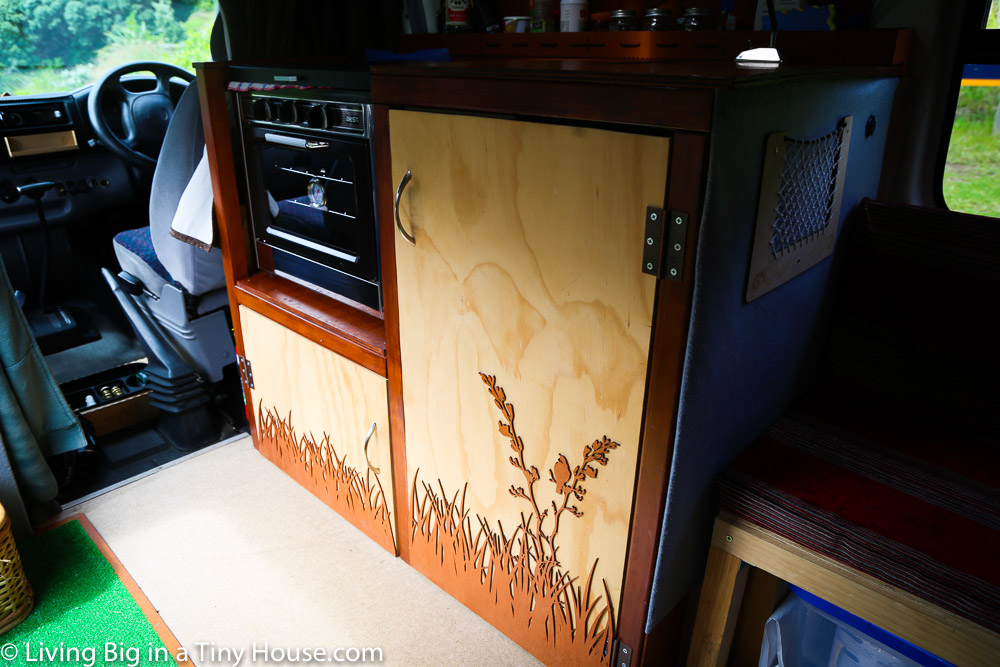 The kitchen area is large enough for the couple who enjoy to cook and often make other campers feel jealous as they whirl up mouth-watering meals such as lamb shanks in their oven. A small sink is fitted, plenty of storage and water flows through a faucet with 12v pump which is activated via a pedal. The van's batteries allow for a small fridge to keep drinks and food chilled.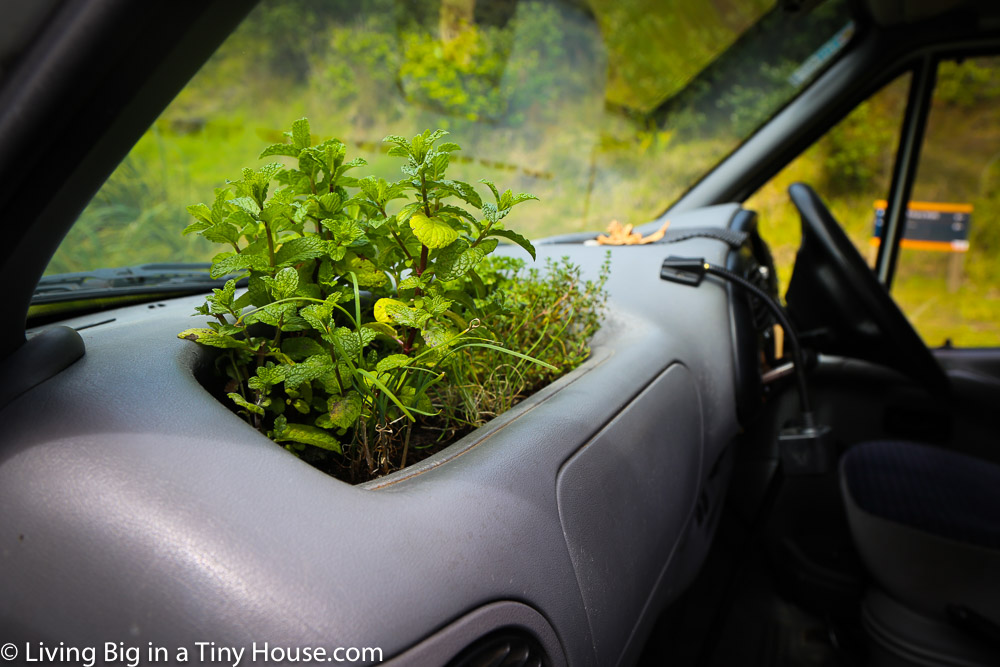 Perhaps the most unusual (and my personal favourite) feature of this van, is the adorable small herb garden which is growing in the dash-board. The couple say that the car actually provides an ideal growing environment for the herbs, offering lots of light and warmth. As the plants are right in front of them as they drive, the couple are also quickly alerted when they need to be watered.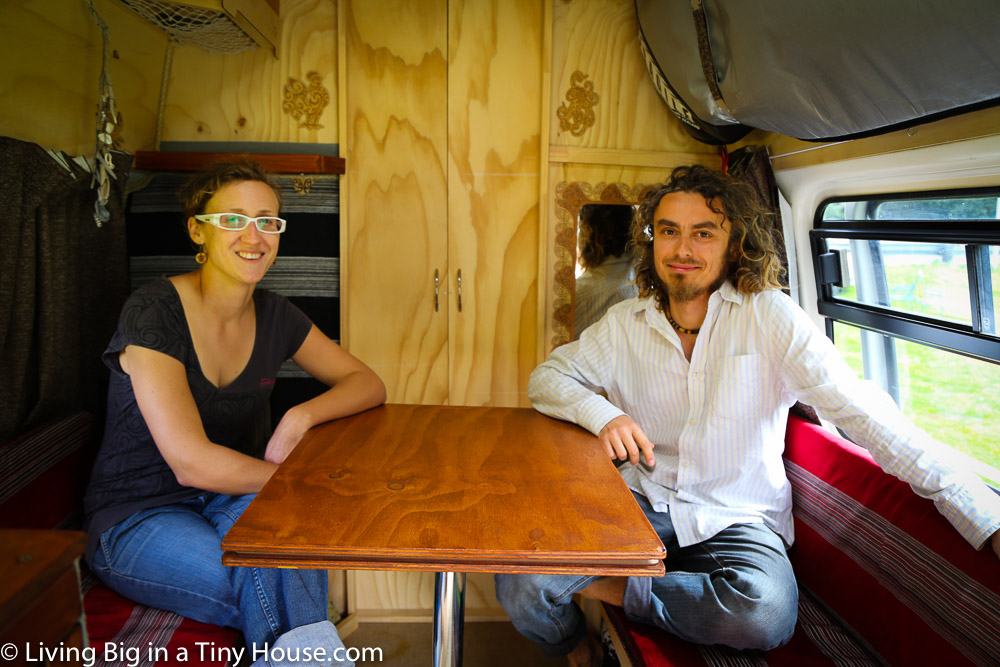 Seeing projects like this, it's hard not to get inspired. There's a big world out there waiting to be discovered. Make sure you check out the video tour of this incredible van above and start taking notes for your next project.