• Off The Grid
Firefighter's Earthship Inspired Off-Grid Urban Tiny House
This incredible Earthship inspired tiny house on wheels is one that you won't want to miss! After completing a course in Earthship Biotecture, Steve, a local Edmonton firefighter decided to build himself a tiny house using the principles he learned in the course.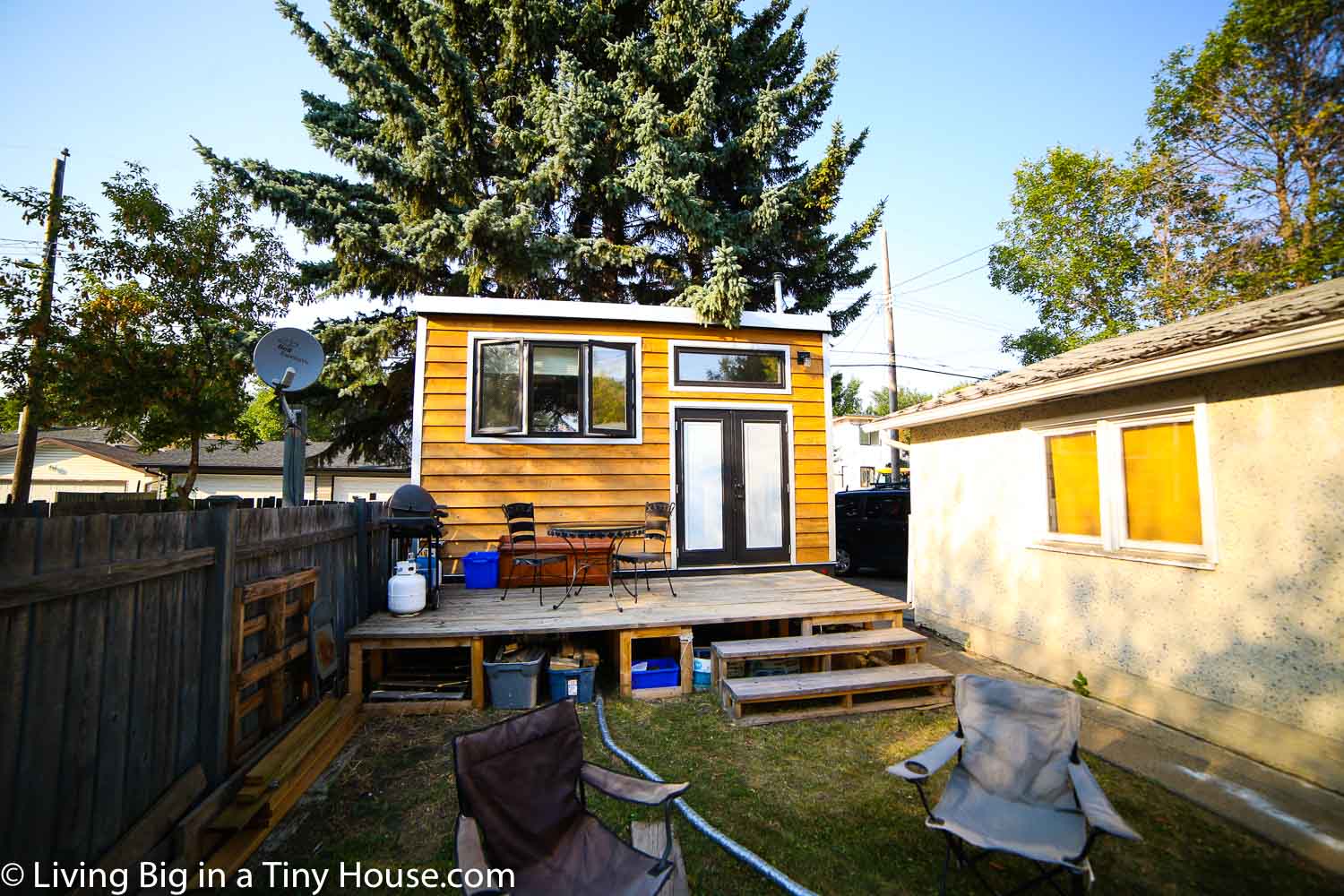 The result is a stunning, very small tiny house which is designed to travel, be off-grid ready and which now serves as a perfect full time home in his back-yard allowing him to rent out his main house.
Cedar siding is used together with black vinyl windows and the result is a wonderful, modern looking home.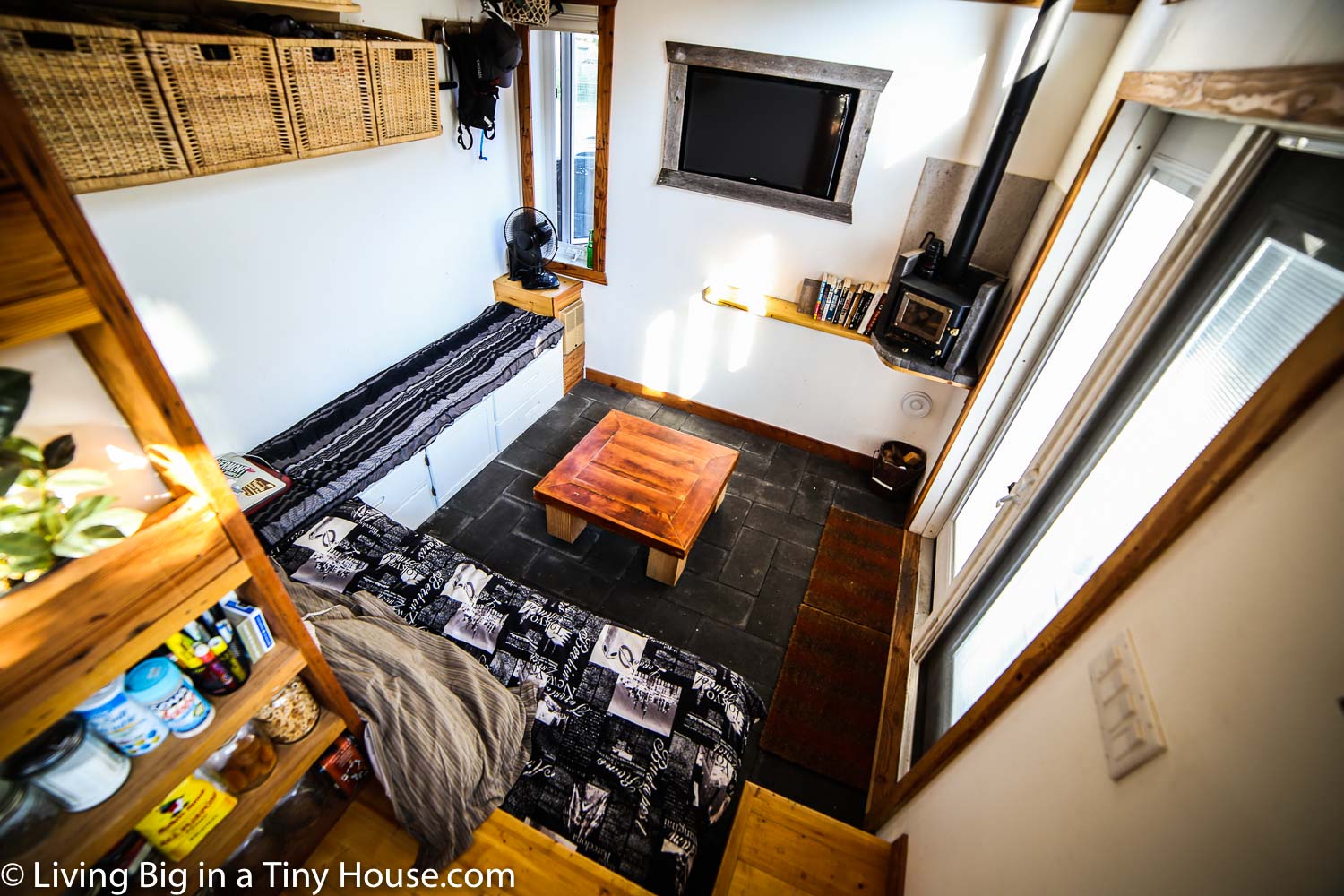 Inside the homes design is spacious and incredibly clever. The entranceway leads into a light an open lounge area. With no sleeping loft, the height of the home helps to completely open the space up and makes the tiny house feel much larger. The unique stone floor in the room was an experiment in thermal gain in the home which unfortunately hasn't worked out in this case. He is now looking to replace the stone floor with wood.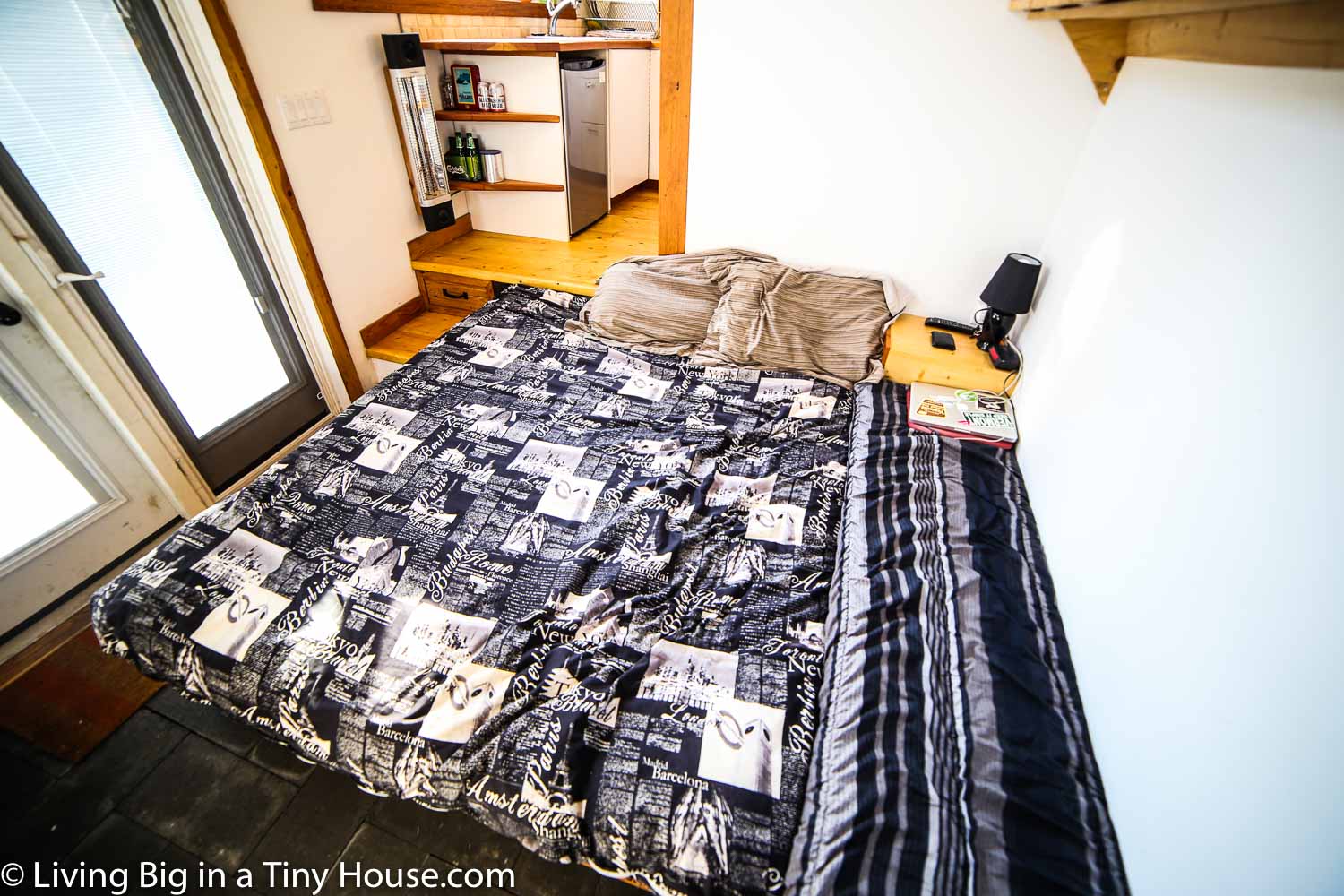 For sleeping a queen sized bed rolls out from below the kitchen floor and into the lounge space.  This is a great option for maximising space inside the home and allowing the room to feel big as both a lounge and a bedroom.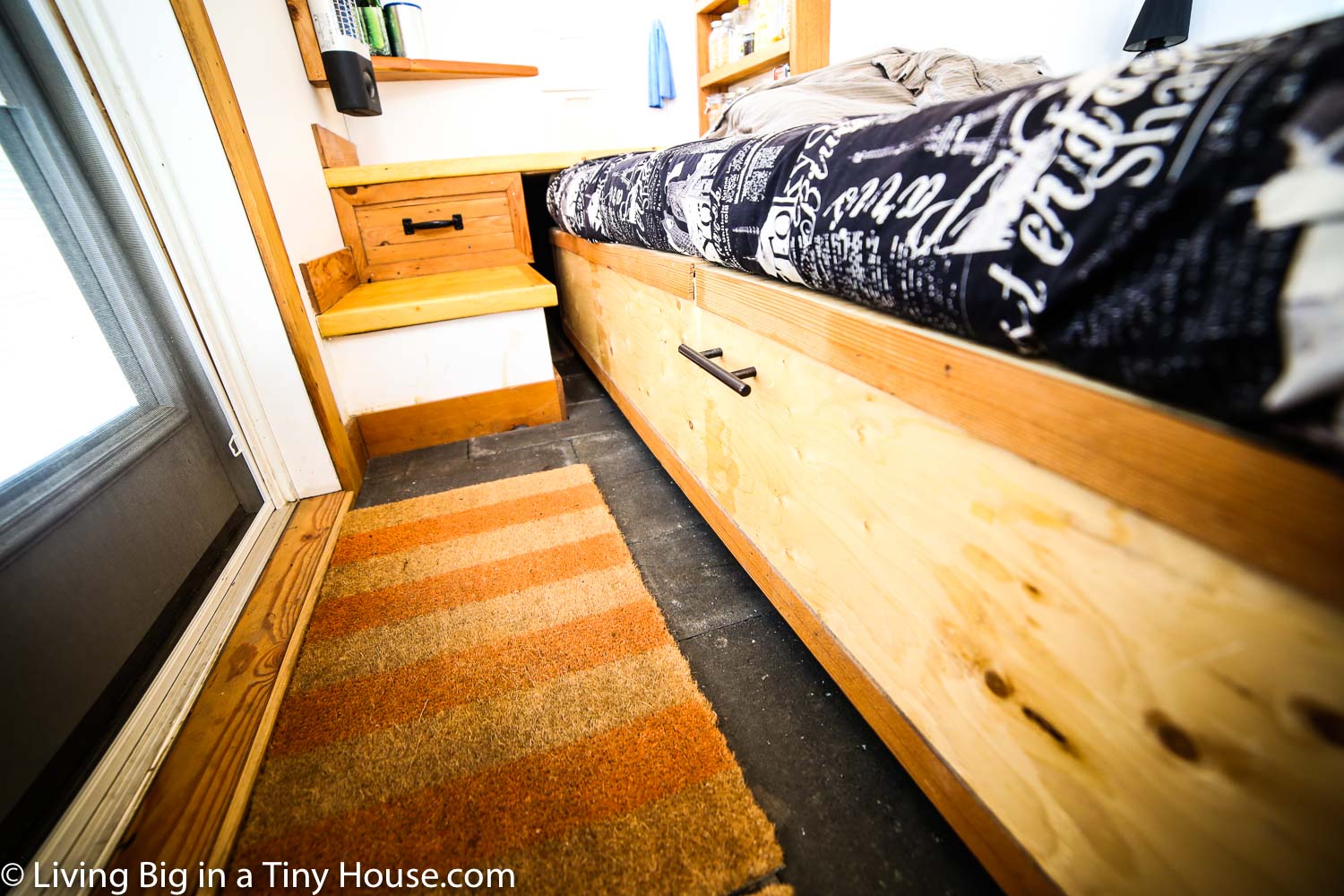 There's plenty of storage built into the bed also as well as into the stairs leading into the kitchen.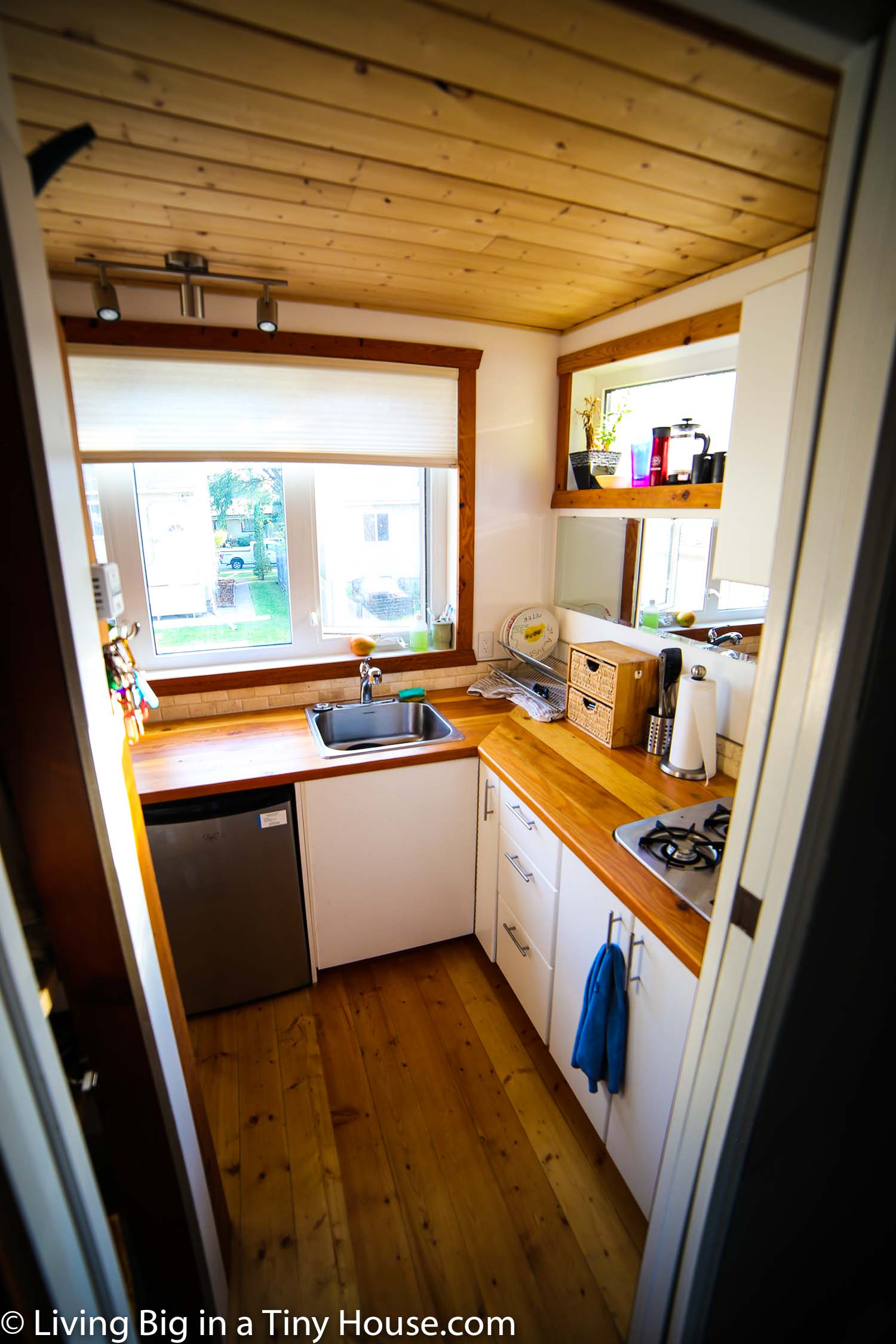 The kitchen design is simple yet very functional with a sink, two burner stove and a small bar fridge. Steve says that keeping the kitchen and his appliances small helps him to stay organised.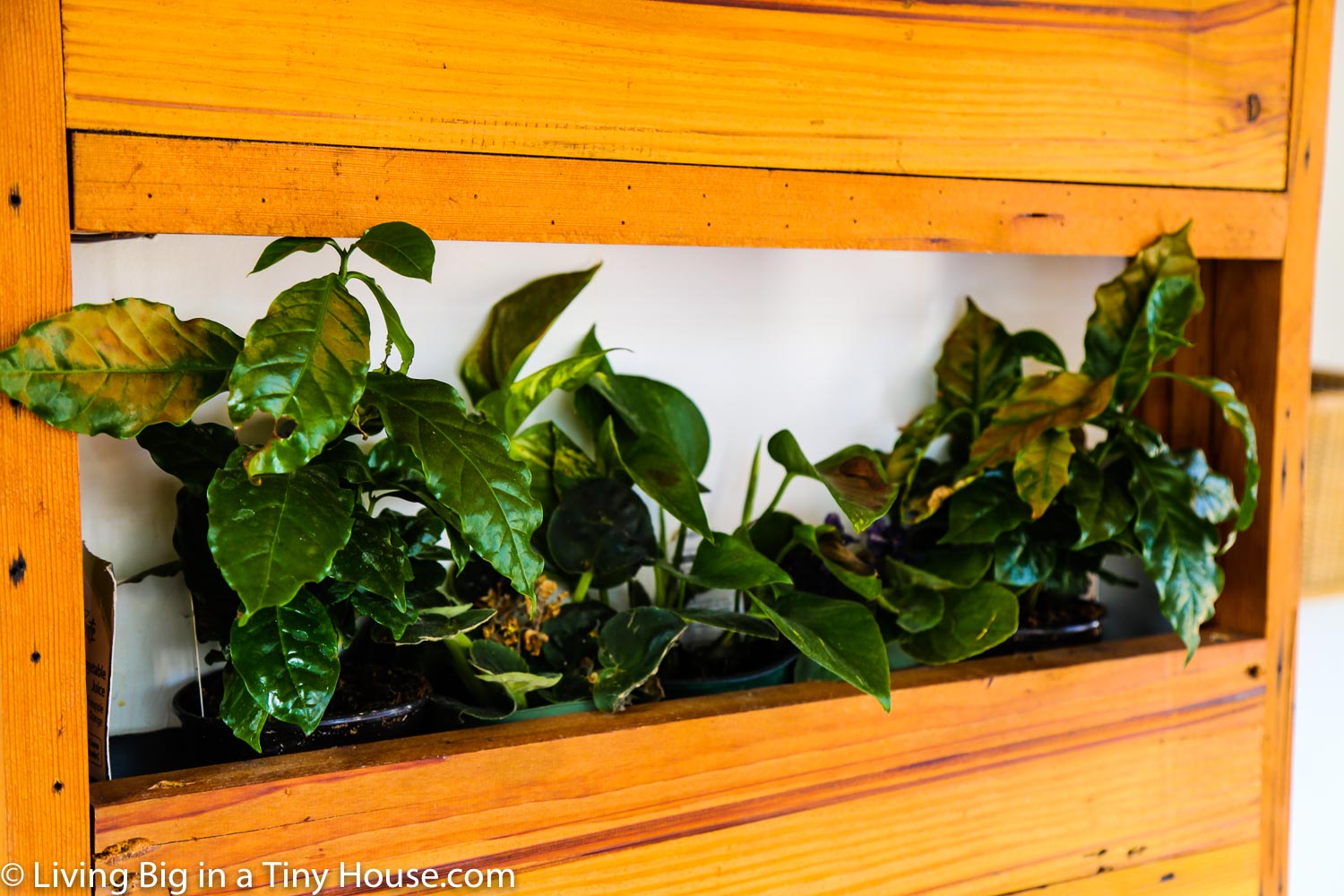 Lots of space in the kitchen has been dedicated to growing plants. The original concept was for these to be edible plants and herbs but Steve has discovered his green thumb still needs some training. For now decorative plants bring a lot of character and nature into the home.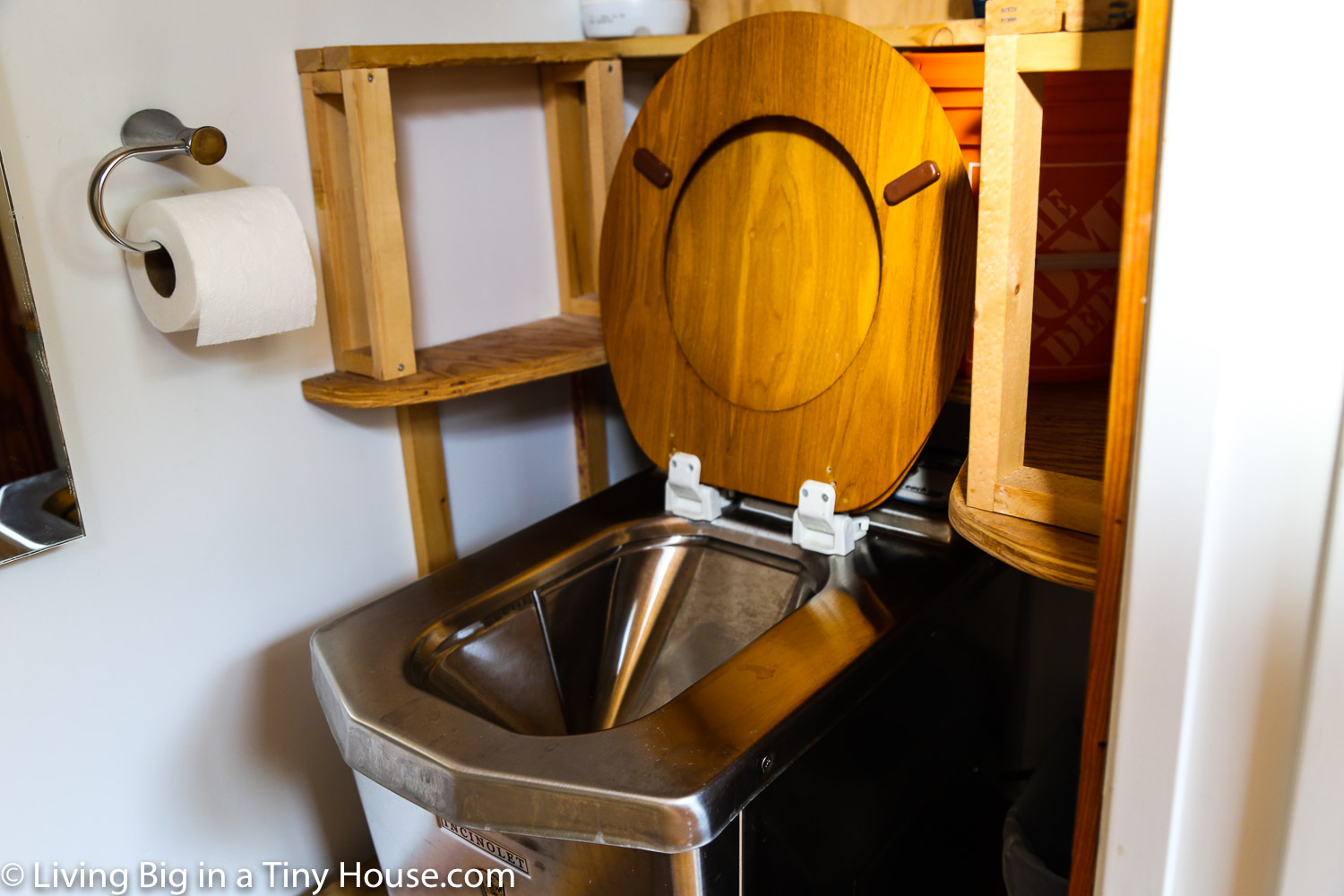 The bathroom space has a small shower and uses an incinerator toilet. Although expensive, these units can be a good option for urban tiny house living as it simply burns through the waste and makes disposal very simple without the need to hook up to the sewer system or have a composting area set aside.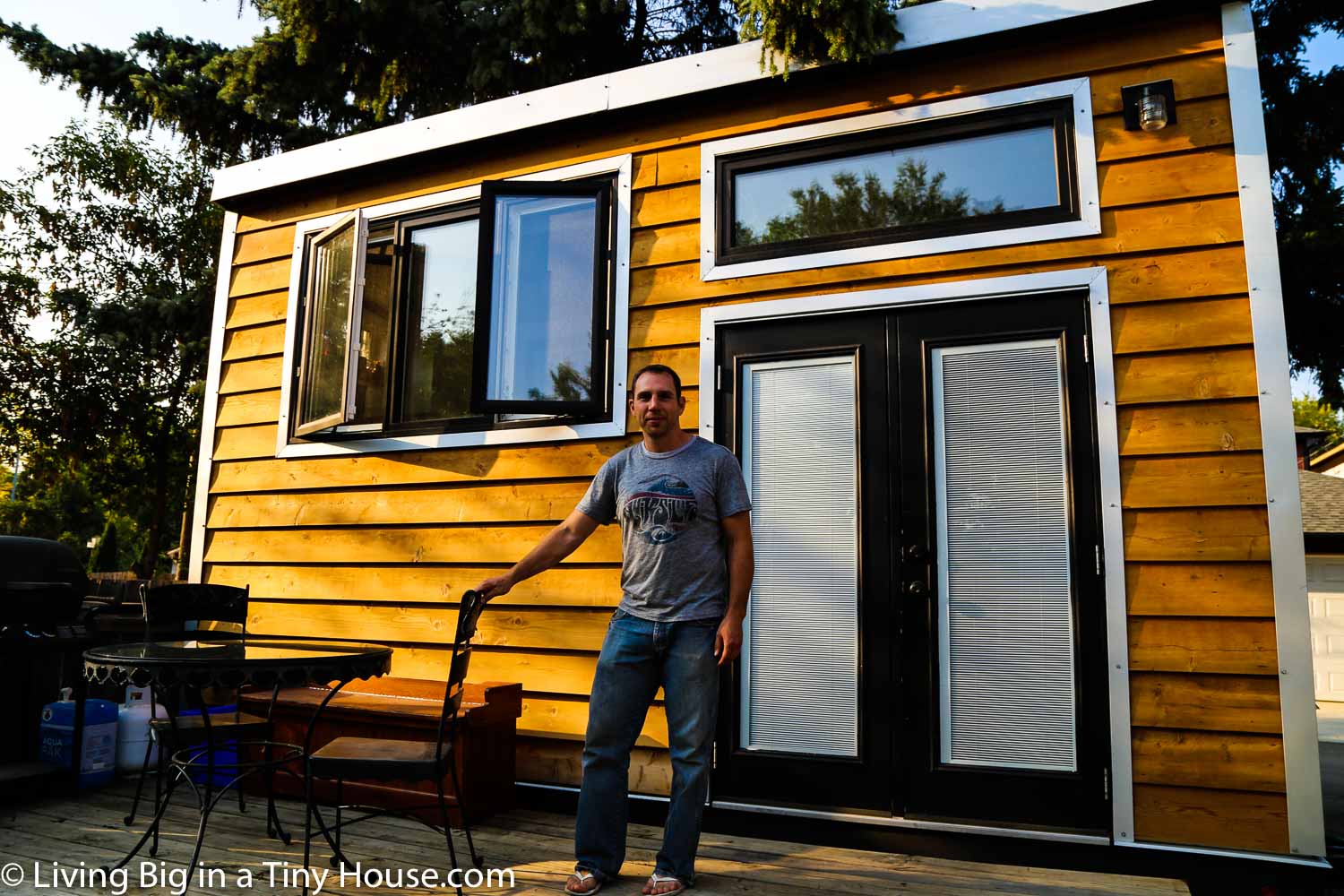 For Steve, his back-yard tiny house is the perfect option. As a firefighter he splits time between living in his tiny house and the fire station. His small home allows him to rent out his larger house and from the rent he is even able to make some money after paying the mortgage. Check out the full video tour of this incredible home above to learn more!