• Tiny House
Back To Nature Living In A Beautiful Tiny House Tent
This family are doing things a bit differently, living a minimalist, debt free life style in a stunning tent. Zac and Katie together with their children Fox and Grizzly escaped the high stress, high cost lifestyle in Southern California and returned to Katie's family land in New Mexico where they have built an incredible tiny tent house, going back to nature and living a rewarding life close to nature and each other.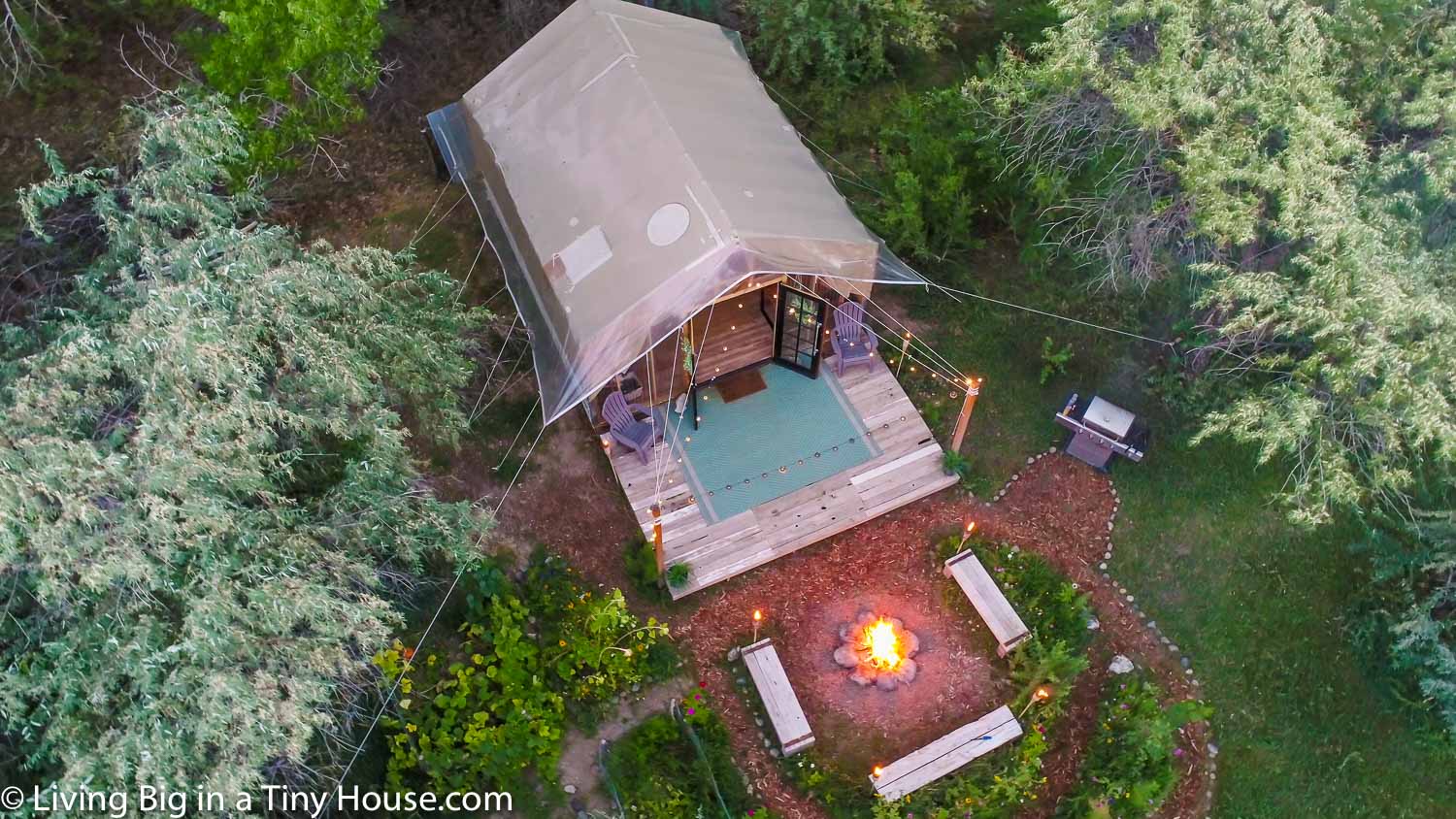 The whole design of their tent, and in fact their whole acre property was centred around the fire pit. Here, the life-giving element becomes a focal point, which provides warmth and a place for the family to be together and connect.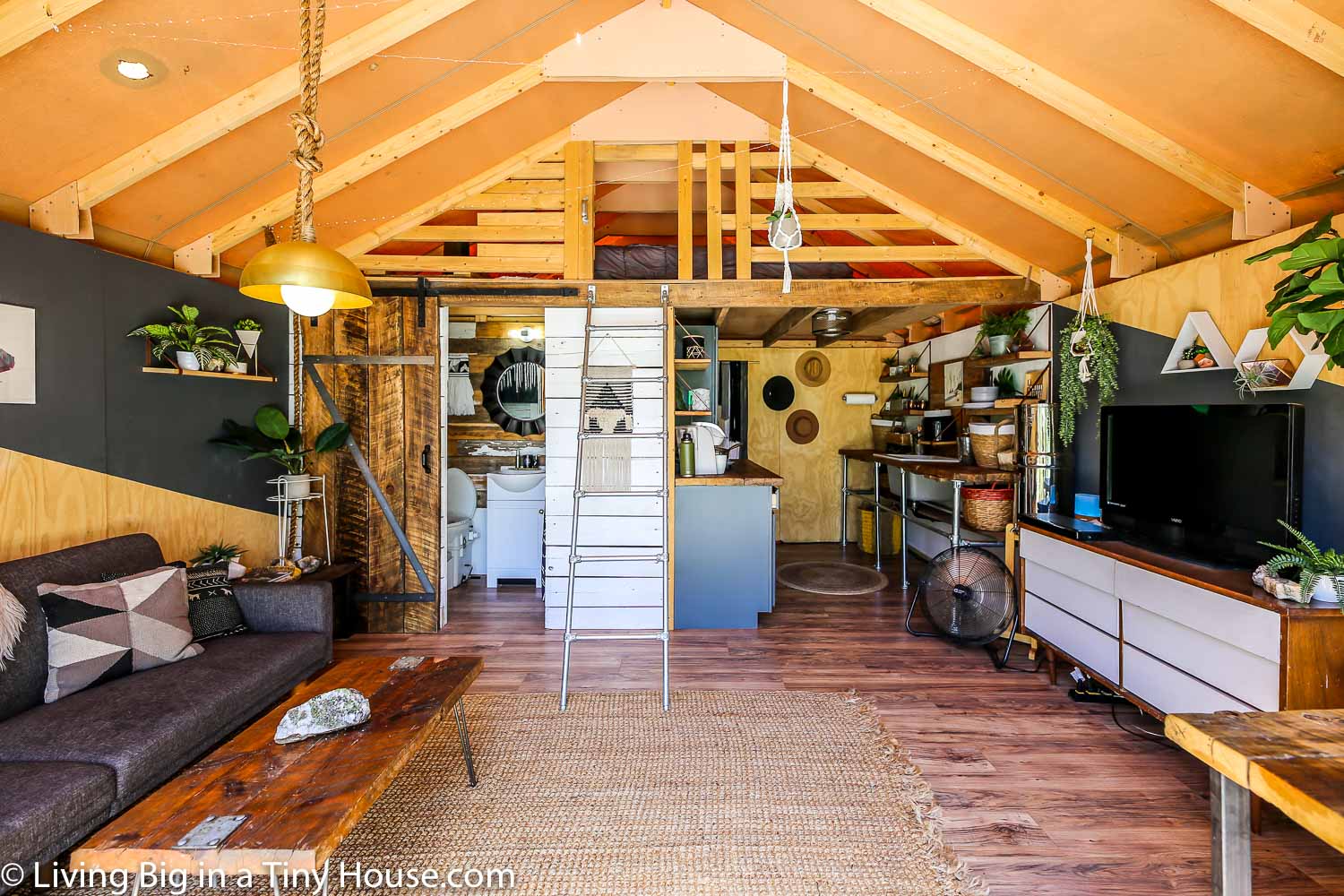 The tent itself is absolutely stunning and feels much more like a cabin than a conventional tent. It's wood framed, with some light insulation and has plywood walls on the interior, offset against it's canvas and polycarbonate exterior. Inside, the family has absolutely everything they need. There's a large living room with couch, entertainment area and dining table. A good sized kitchen, bathroom and sleeping loft as well as lots of storage for the families belongings.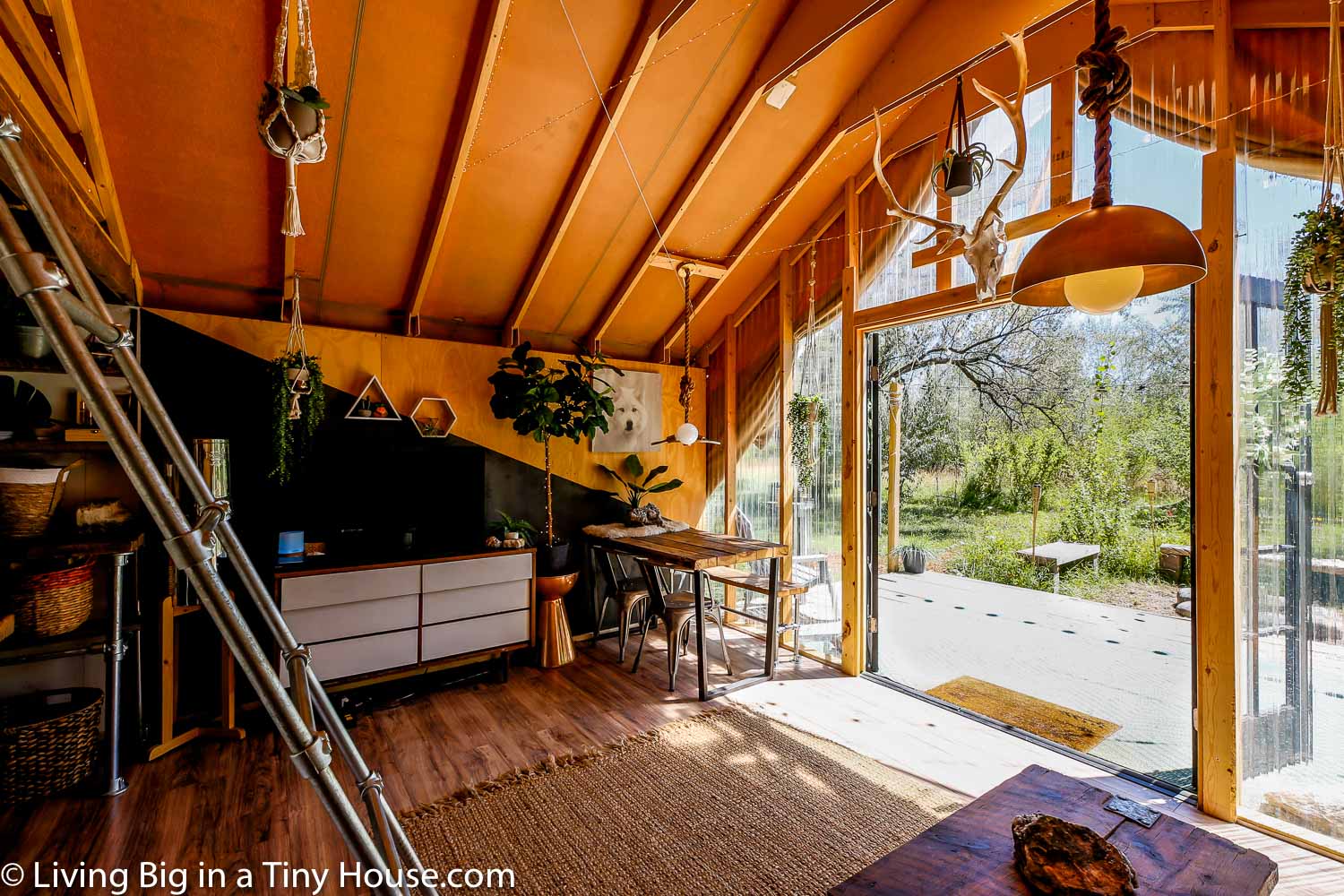 The tent's design, like everything on this property looks directly out onto the fire place and truly connects the home to the garden by opening out onto a large deck. One of the things the family love most about living in the space is how well it connects them to nature and living with the seasons. There is a small kitchen in this home, which is large enough for meal preperation and cooking of basic meals, however most of the cooking is actually done outside, either on the fire or on the BBQ.
The family all share a sleeping loft, retiring into this cosy space where they can listen to the sounds of the night as they fall asleep, only separated from the outside world by their canvas roof.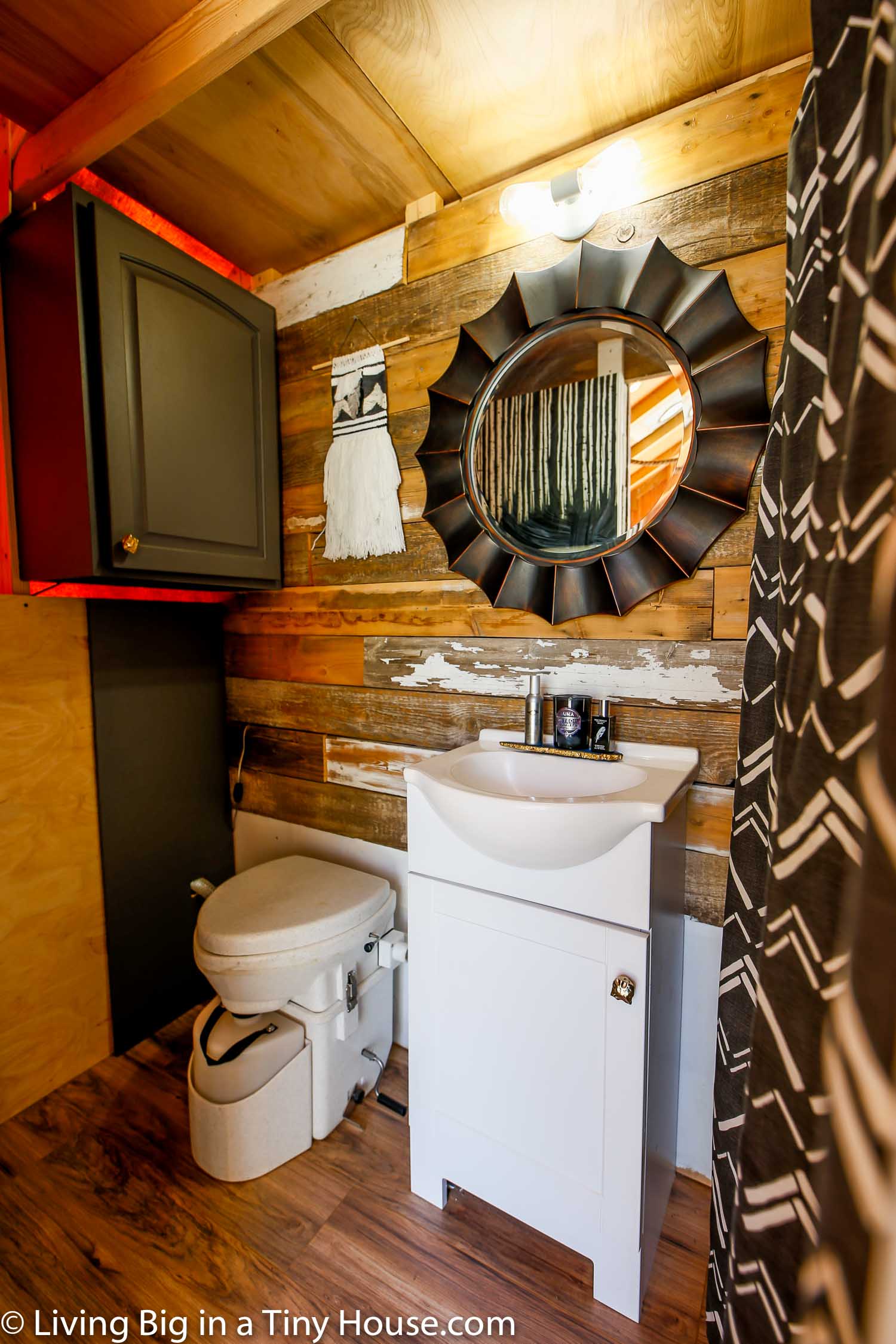 There's an inside bathroom complete with composting toilet and vanity. Currently, the family have no shower inside, but do have access to another shower in a neighbouring house as well as access to a river which boarders the property. In the future, as they develop the land more they intend to set up an outdoor shower on the land.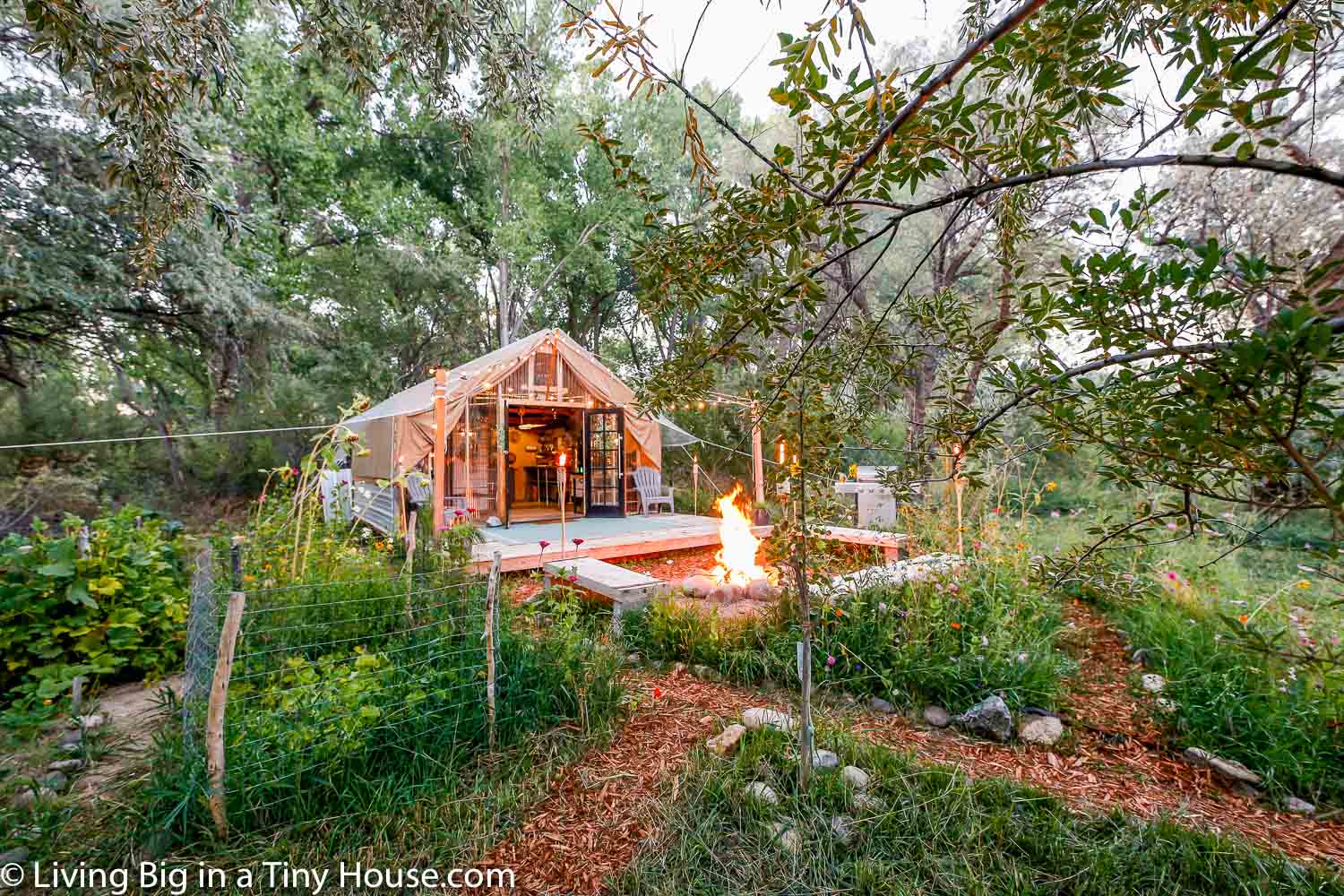 The move to this spectacular property was all about getting back to a simpler way of life and connecting with nature. The stunning gardens which surround the tent become a major extension of the home itself and provide a place where this family can spend hours of quality time together, exploring the outdoors, growing food and playing in their own little paradise.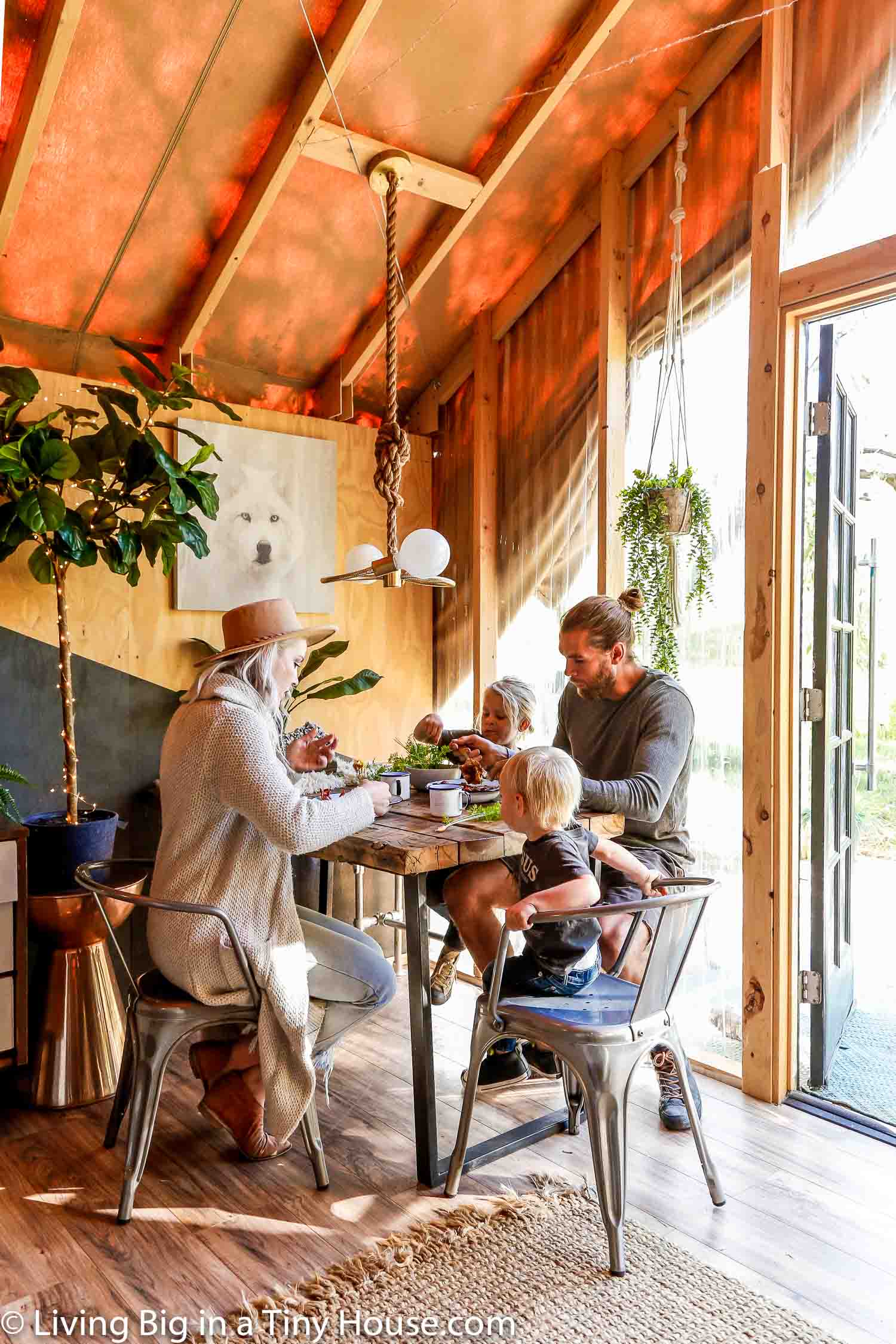 Home is so much more than just the walls we build around ourselves. For this family, the true meaning of home is just that, family. It's being able to deeply connect, spend quality time and learn and grow together. It's shared meals around the camp fire, and the ability to wake up and enjoy each day together. For Zac and Katie, it's about living debt free, reducing stress and being able to enjoy watching their children grow up. The family are completely supported by an Etsy Shop, where they create beautiful works of art, especially incredible custom lighting features. You can also visit them at their website, Den For Our Cubs. Be sure to watch the full video tour of this home above to learn more about this beautiful family and their story.