• Off The Grid
Architect Builds Incredible Off-The-Grid Tiny Home To Avoid High House Prices
As an architect, Doug is used to designing large and spectacular homes. When it came to his own house, he decided to do something a bit different and challenged himself with going a lot smaller and designing and building a tiny house on wheels. With the benefit of his years of experience in architecture, his home is beautifully designed and filled with clever concepts to help make the space functional.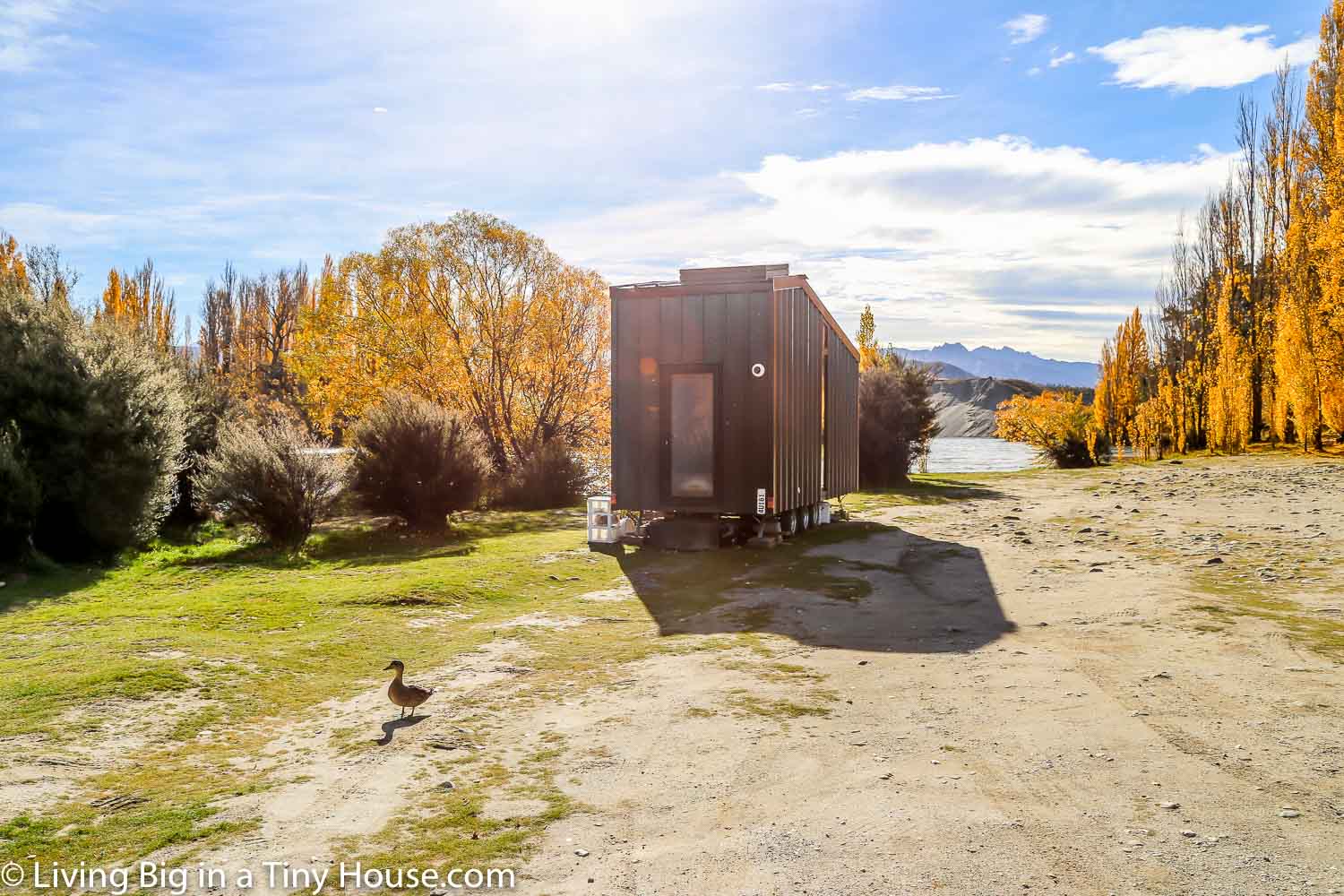 The home itself is brilliant, yet first it's impossible not to notice it's spectacular parking spot. Doug is able to park up his house year round at one of the local camp sites which allows full time tiny house living. For this unbelievable location he pays only $70 per week. Located close to the heart of Wanaka, this is in one of the countries most expensive real-estate markets and houses on the other side of the river would easily be fetching sale prices of over a million dollars. With the pristine river running past the home and mountain vistas in the hinterland, there is no question that Doug's parking space is perhaps the find of the century.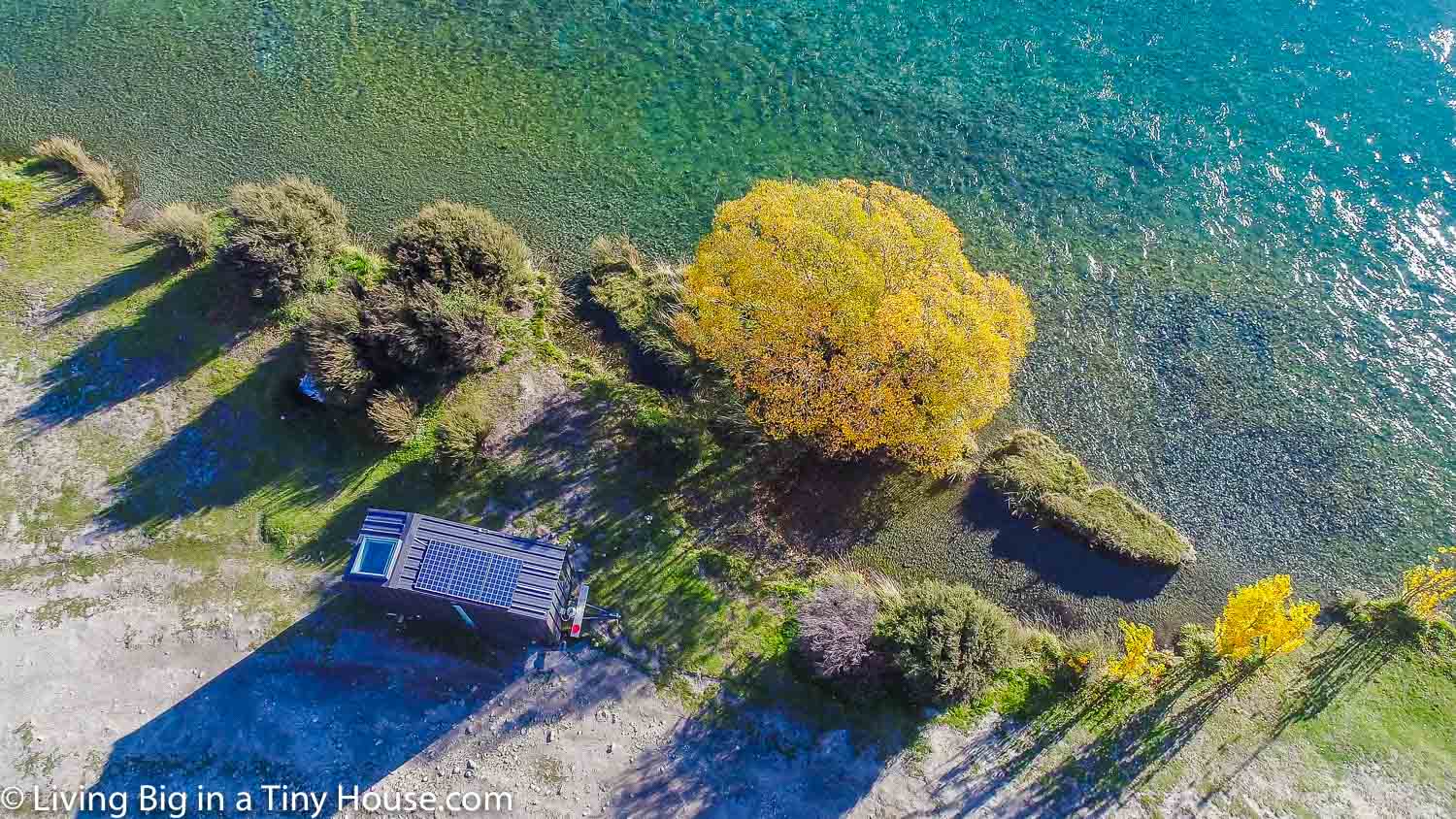 For a man who loves the outdoors, the location is perfect. There is hiking and mountain biking on his doorstep, as well as the pristine river at almost an arms reach where you can swim in the crystal clear waters. The town centre is only minutes away by car. We were fortunate enough to visit Doug in the autumn, where the deep fall colours made every vista appear as though they were from the pages of a fairytale.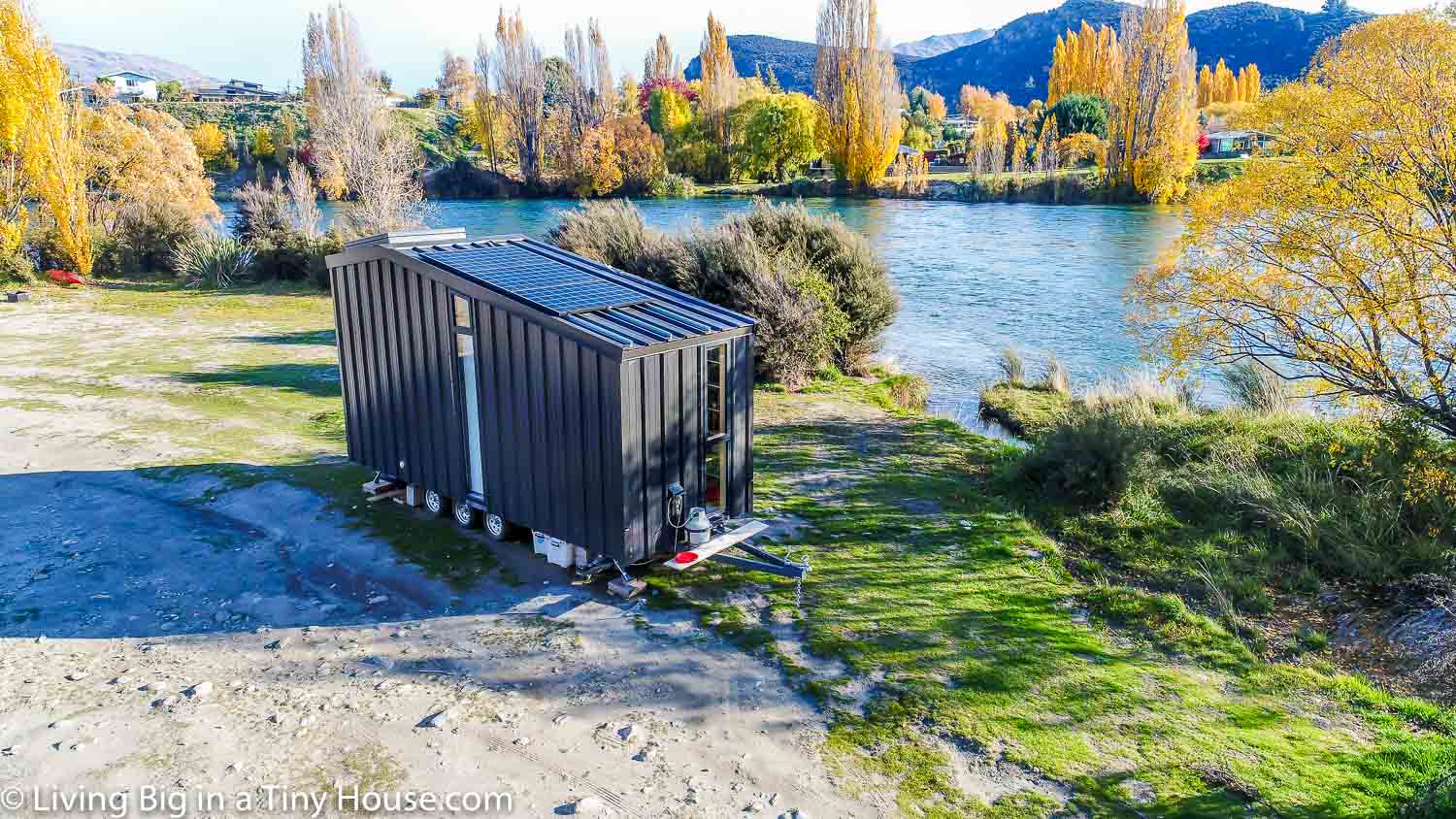 With no power or water hook-ups, Doug is able to stay parked in this spectacular location thanks to his home's off-the-grid design. All of his power comes from a solar system, cooking and water heating is taken care of thanks to LPG and fresh water is stored in tanks.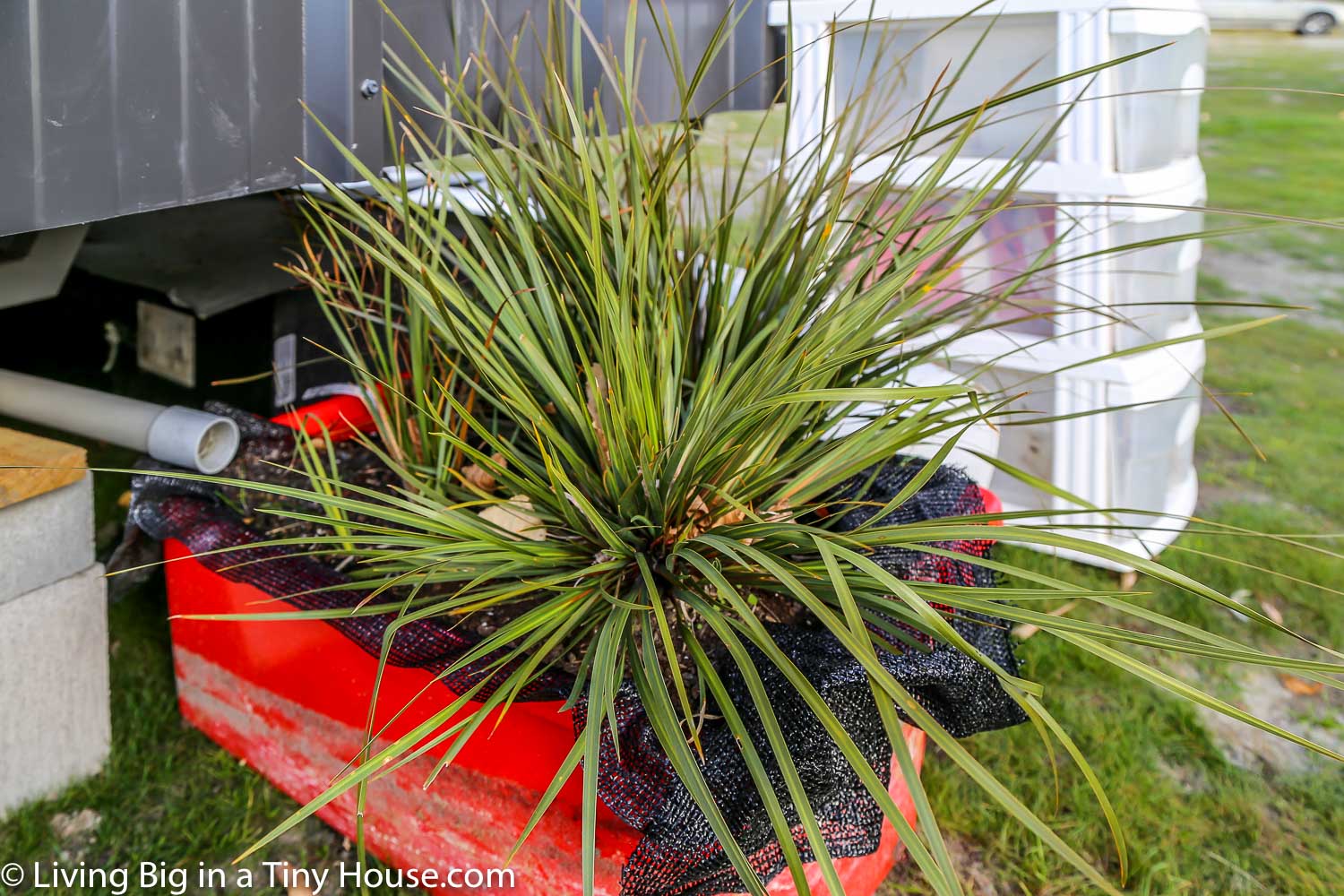 He has even constructed a miniature wetland to take care of the grey water which comes from his kitchen waste. Although he does have a shower and toilet set-up designed for this home, his current parking location has those facilities on sight and so the space in the tiny house is currently used for storage instead.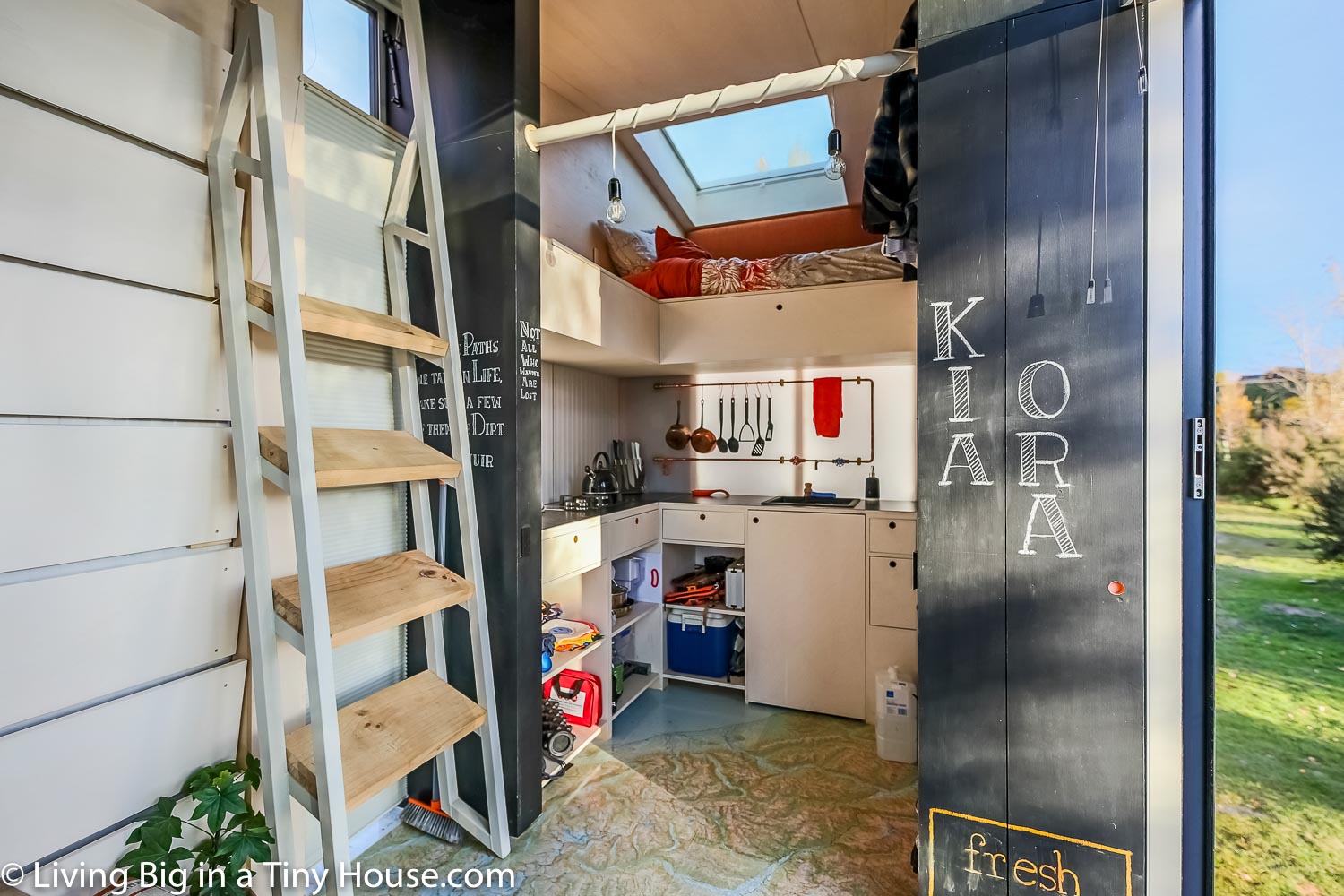 Inside, the home is designed to be open and practical, with lots of light and many multifunctional spaces. Above the kitchen is a sleeping loft and clothes storage area which is accessed by a ladder. The ladder itself has been specially designed to make access simple, with large treads and an angle which makes accessing the loft a breeze.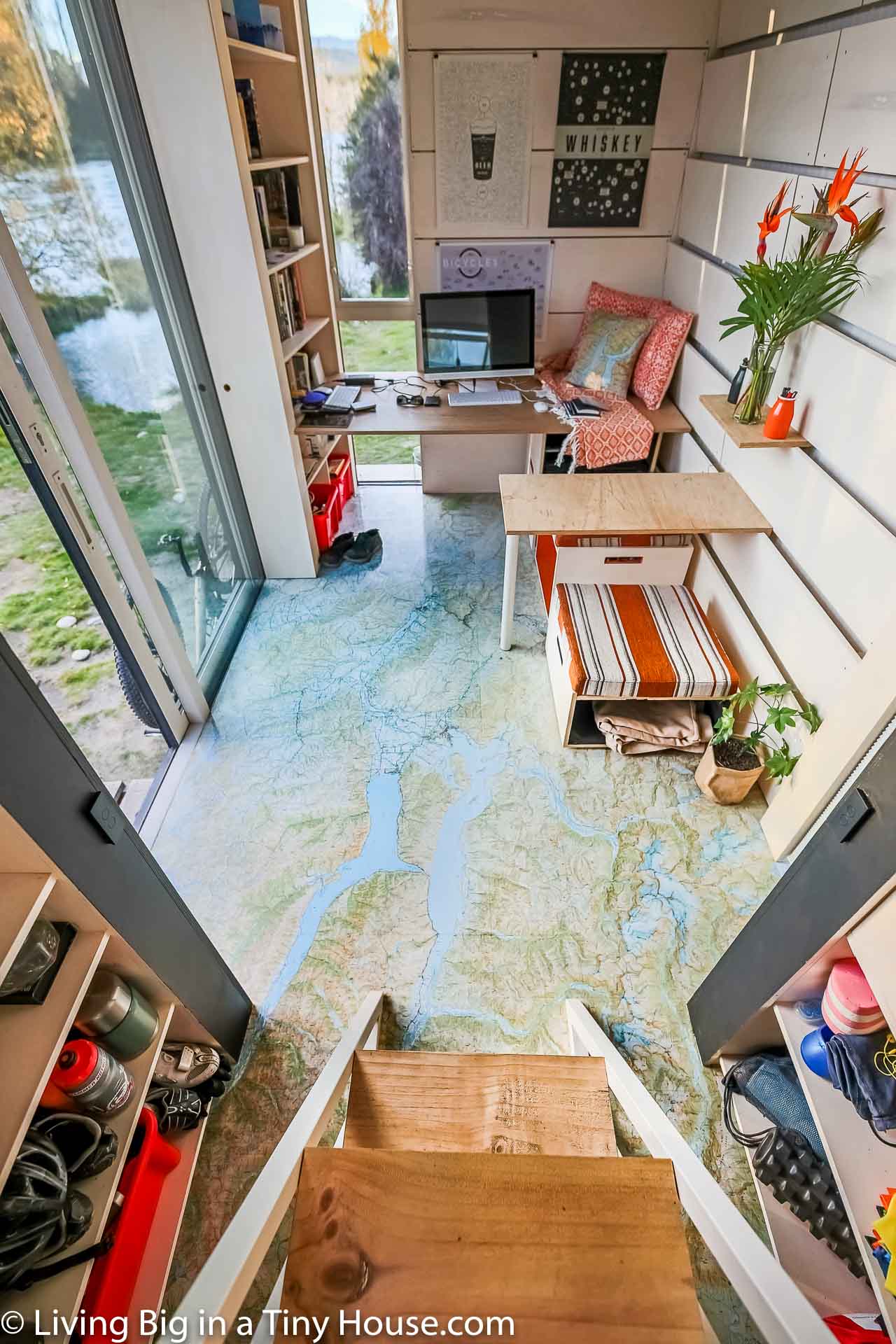 At the far end of the home is a seating and dining area, including a day bed which is able to also transform into an office. While Doug doesn't work from home, it's nice for him to have the option when desired. Dominating the home is a large scale vinyl map of the Wanaka area which takes up the entire floor.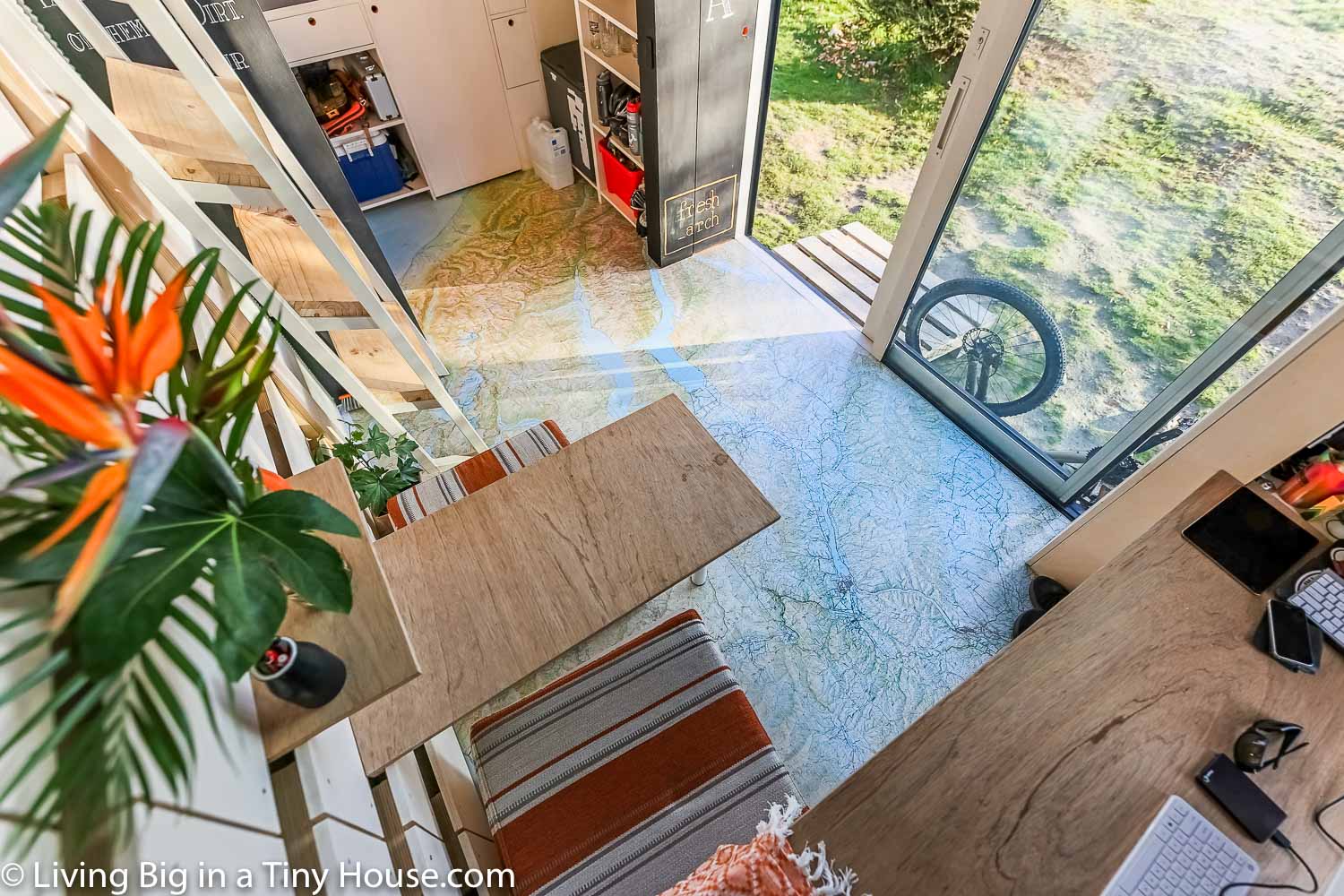 In his work as an architect, Doug often deals with clients who are unable to afford the things that they want to do in their homes as a result of their size. He says that by reducing the footprint of the home, it makes it easier to afford high quality elements and features and thus get a better result.
Conscious once said, "I live in a very small house, but my windows look out on a very large world." It was that saying which initially encouraged Doug to explore the world of small space design and construct his own tiny home and there is no question that his windows now do indeed look out onto, not only a large world, but an incredibly beautiful one.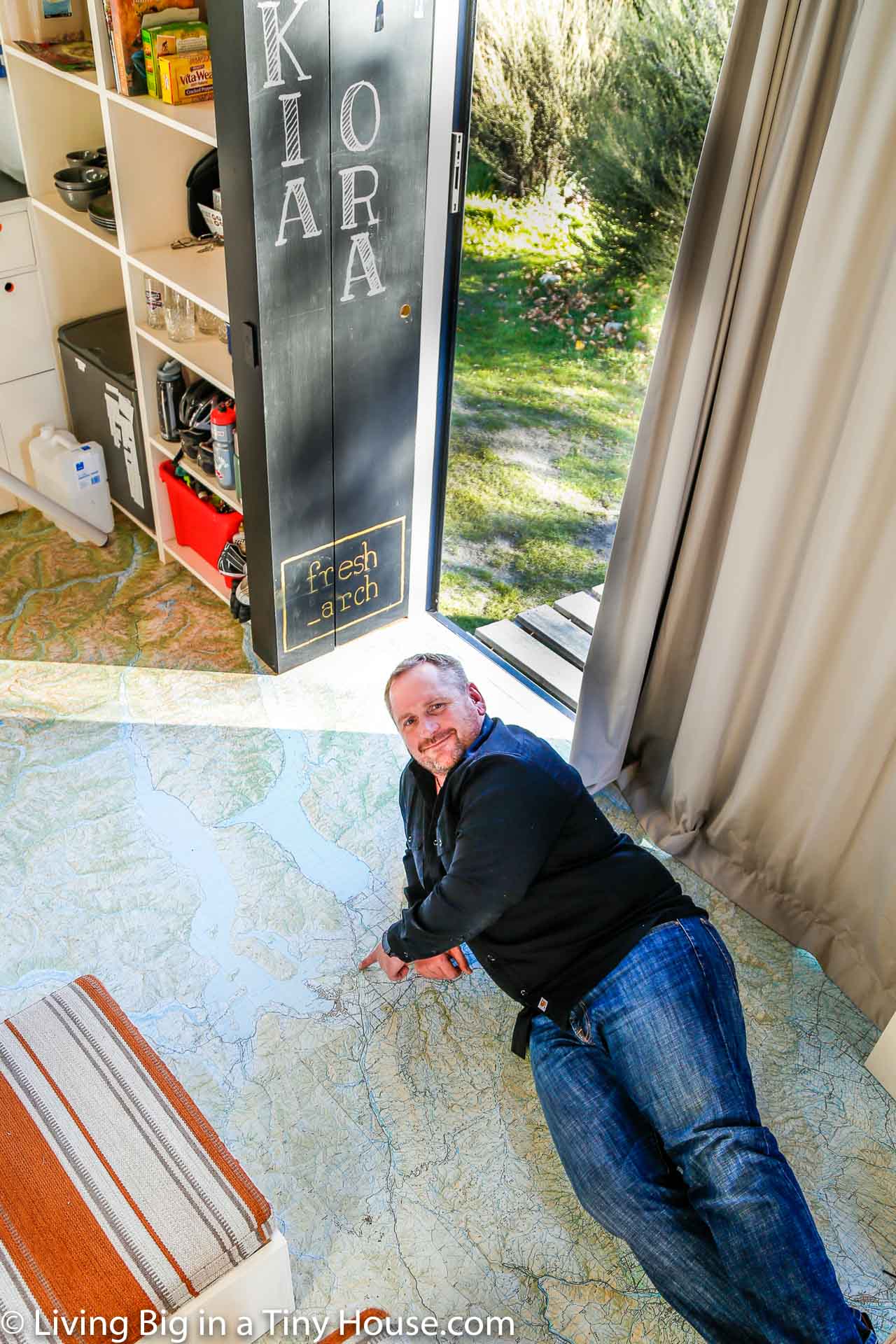 With his house now complete, Doug is able to sit back and enjoy his home and it's breath-taking location. Be sure to watch the full video tour above to learn more about Doug and his incredible life in this unique, off-the-grid tiny house on wheels.