• Tiny House
Adventurous Couple Build Brilliant Tiny House On Wheels
Oli and Holly are a couple who aren't afraid to break the norms. When they made the decision to build a Tiny House on wheels, this couple constructed a home that would truly suit them and their personalities. It's filled with quirky, unique features and clever spatial design.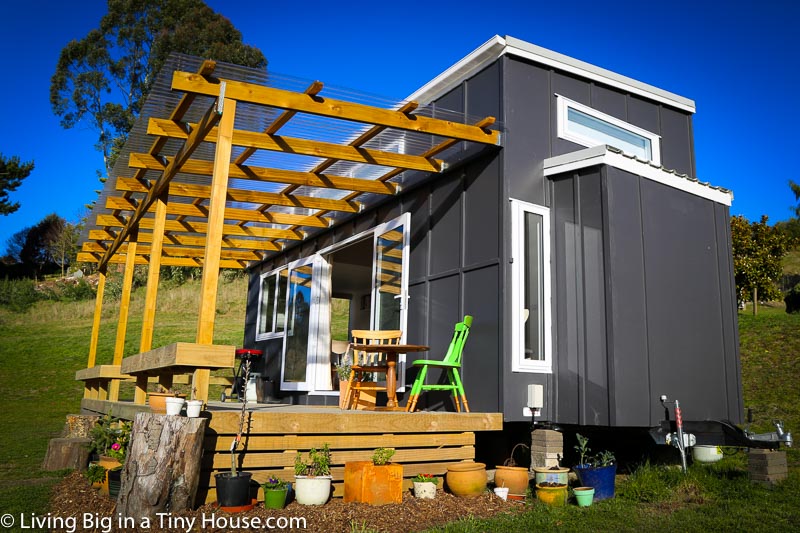 The Tiny House is roughly 3 x 7 meters (23 x 10ft) and is joined to a removable deck to create brilliant indoor-outdoor flow and a space which allows the couple to enjoy the wonderful views from their land.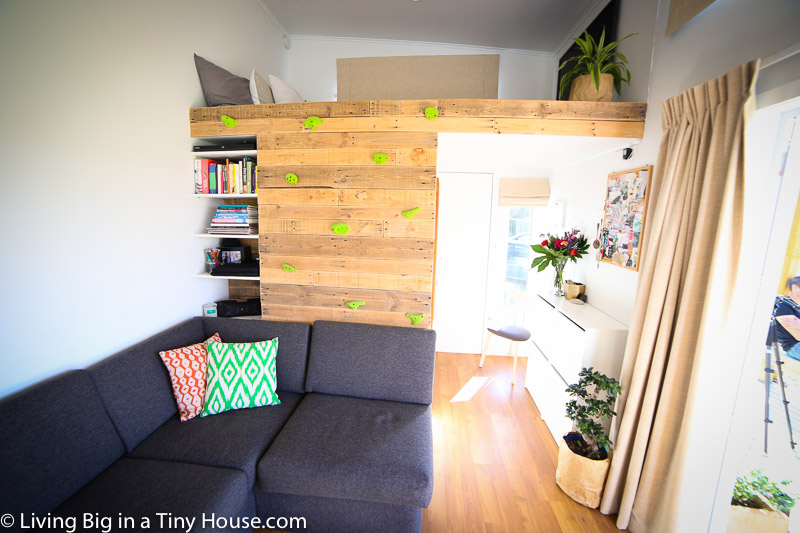 Inside the home is spacious, modern and light with lots of north facing windows. The lounge area looks out onto the deck and has a custom built sofa with lots of storage, enough for the couple to keep all their camping and hiking gear.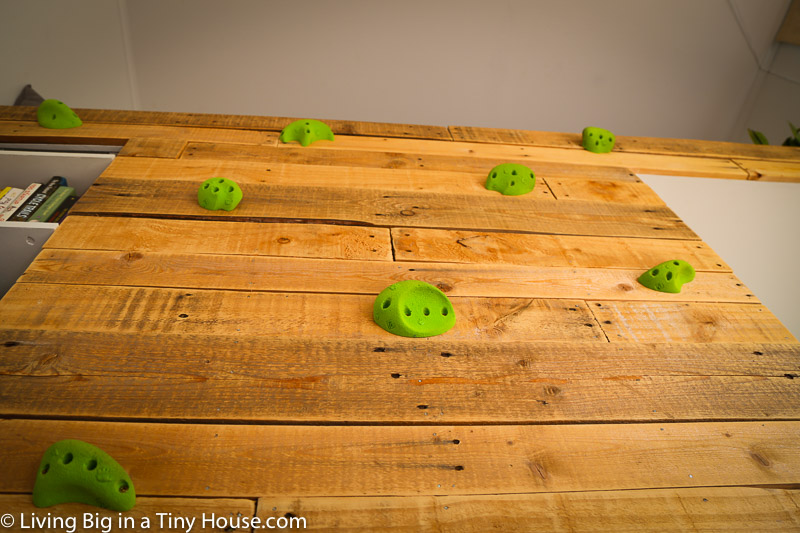 And of course it's hard to miss the climbing wall which the couple use to access their lounge loft. Although many people questioned the couples decision to have a climbing wall as the only way to access this loft space, Holly is quick to point out that you don't build a Tiny House for other people, you build it how you want it!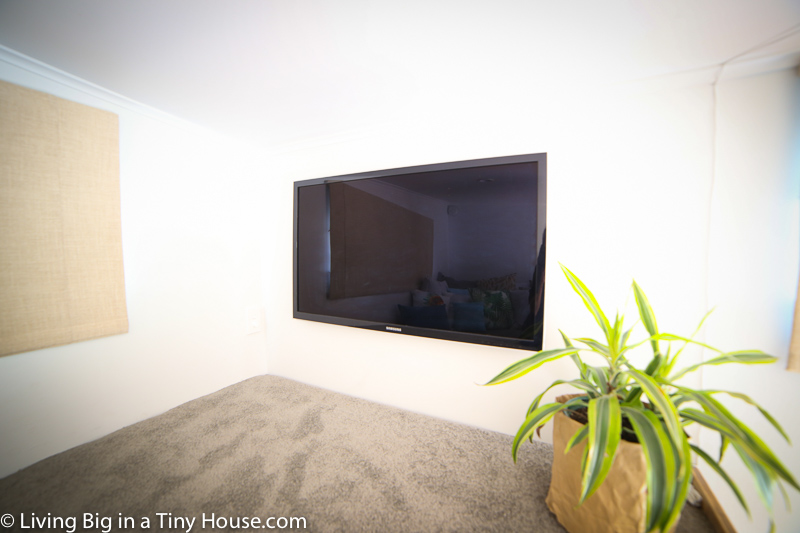 If you do manage to find your way to the top of the climbing wall, you're rewarded with a comfortable living space with a large television. Perfect for relaxing movie nights, providing you're able to pass up cups of tea and popcorn up to someone!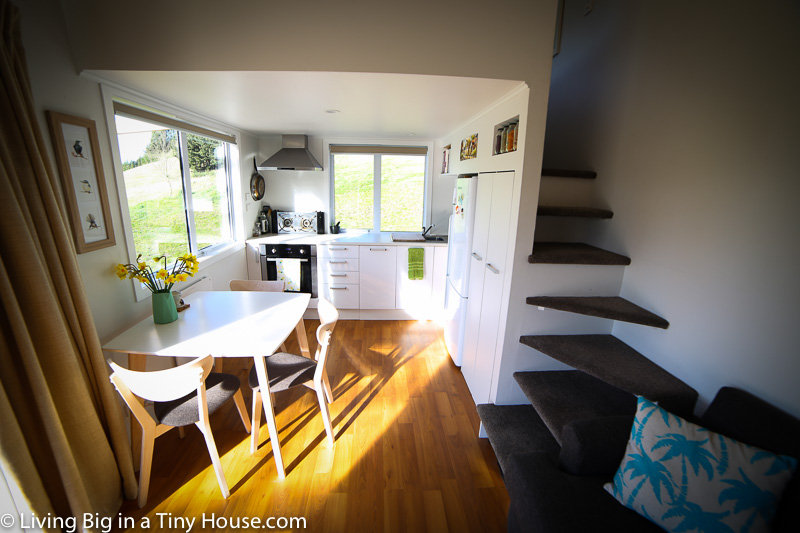 The couple have constructed a dream kitchen, with full sized fridge, oven and plenty of space to prepare food. Unusual for a Tiny House, they have even been able to fit in a full dining table, which also doubles as a work-space.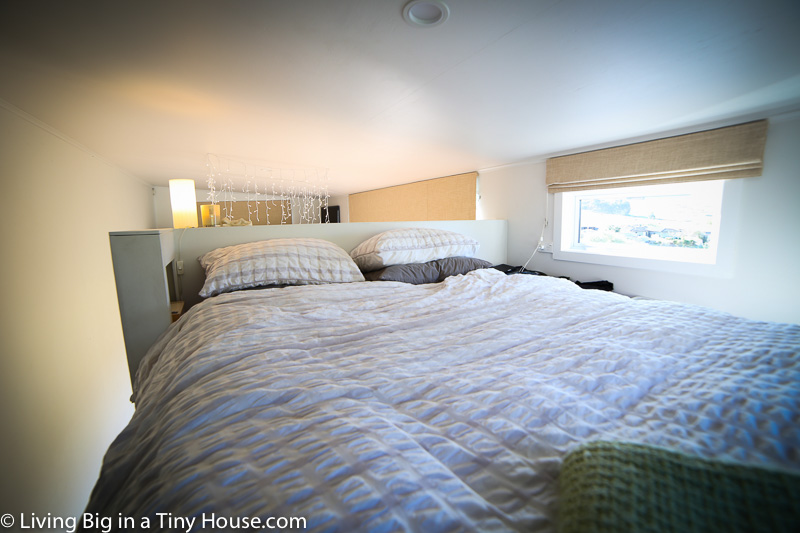 Upstairs, the sleeping loft is comfortable and light, with windows strategically placed to provide cross ventilation to ensure the couple can stay cool at night.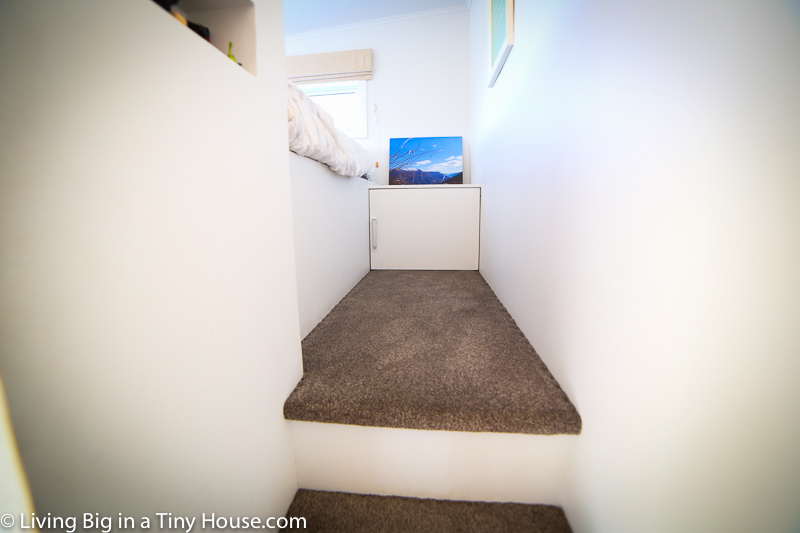 Unlike most Tiny Homes, this sleeping loft even allows the couple to stand up! This clever design was achieved by reducing the hight of the kitchen cabinetry below and lowing the floor space next to the bed.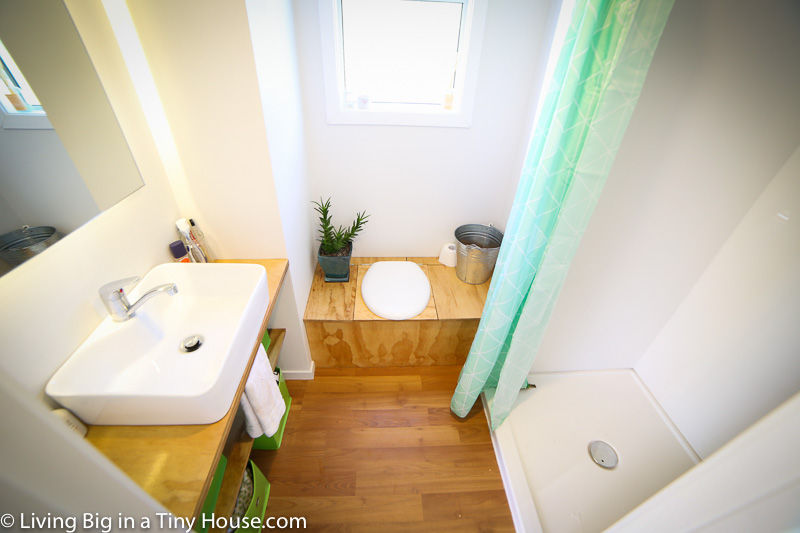 And of course no Tiny House is complete without a bathroom. A full sized shower was fitted into the room by building out onto the trailer's draw-bar, which also created space for a washing machine. The bathroom has a full sized vanity and composting toilet.
This Tiny House has proven to be a brilliant stepping stone for the couple, and after 10 months of living in the house, they have recently sold their home on wheels and are now beginning the hunt for a home large enough for them to start adding new members to the family.