• Off The Grid
70 Year Old Builds Innovative Off-Grid Tiny House For Debt Free Retirement
Imagine retiring with living costs so low that you can actually watch your bank account grow just from your government pension. For Peter Matheson who lives in an incredible off-the-grid, DIY-built tiny house, that translates to an abundance of freedom allowing him to live big in his retirement.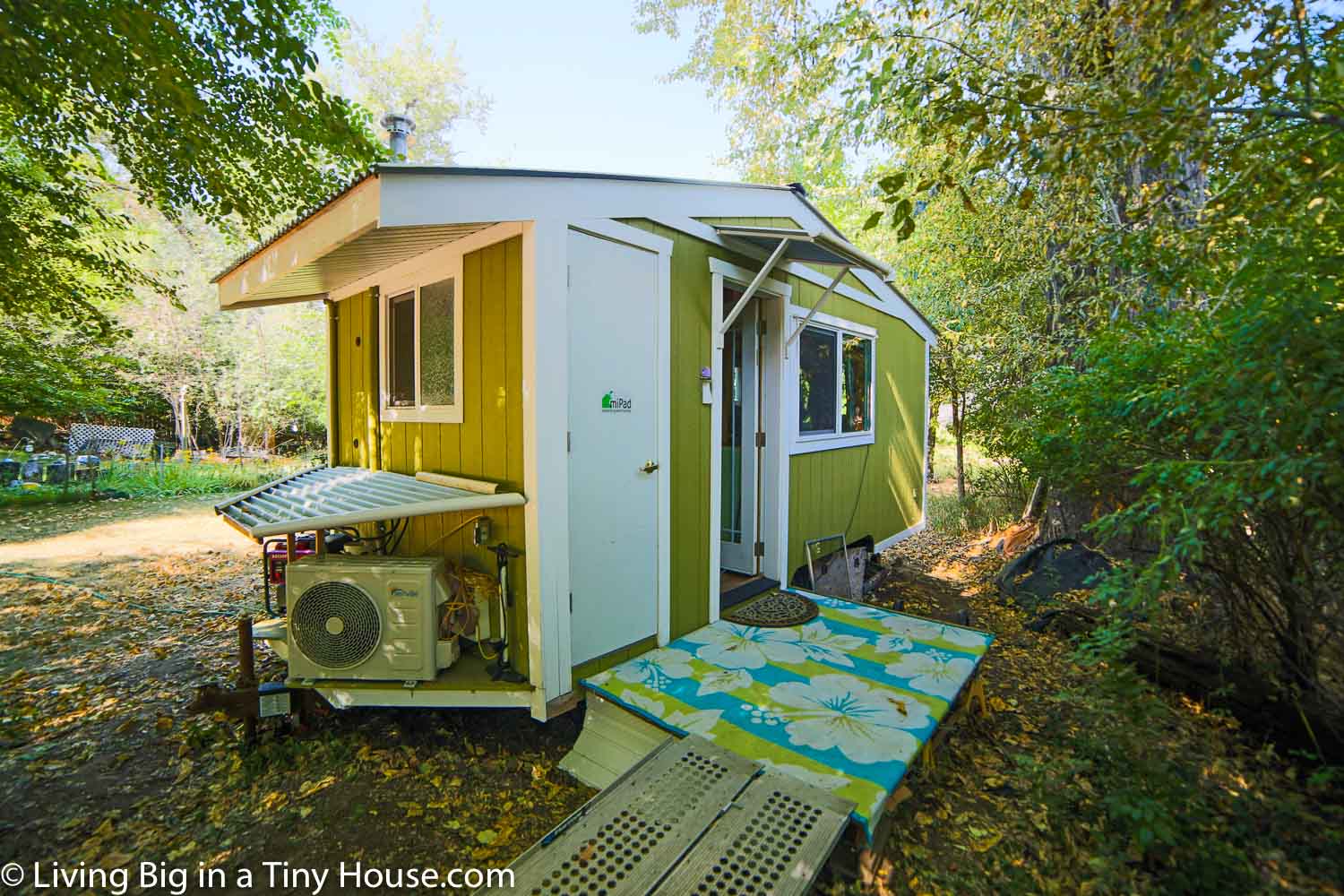 Peter named his tiny house on wheels Mi Pad. Originally it was built as an experiment in creating affordable housing but throughout the process Peter realised that he was actually building the home for himself. An avid advocate of alternative housing Peter tricked the council into viewing the home by saying that it was a prototype micro-home from Apple that was going to be in Grand Forks, BC. They weren't disappointed though and the council are now working together with Peter to create a local tiny house community which could be the first of it's kind in Canada.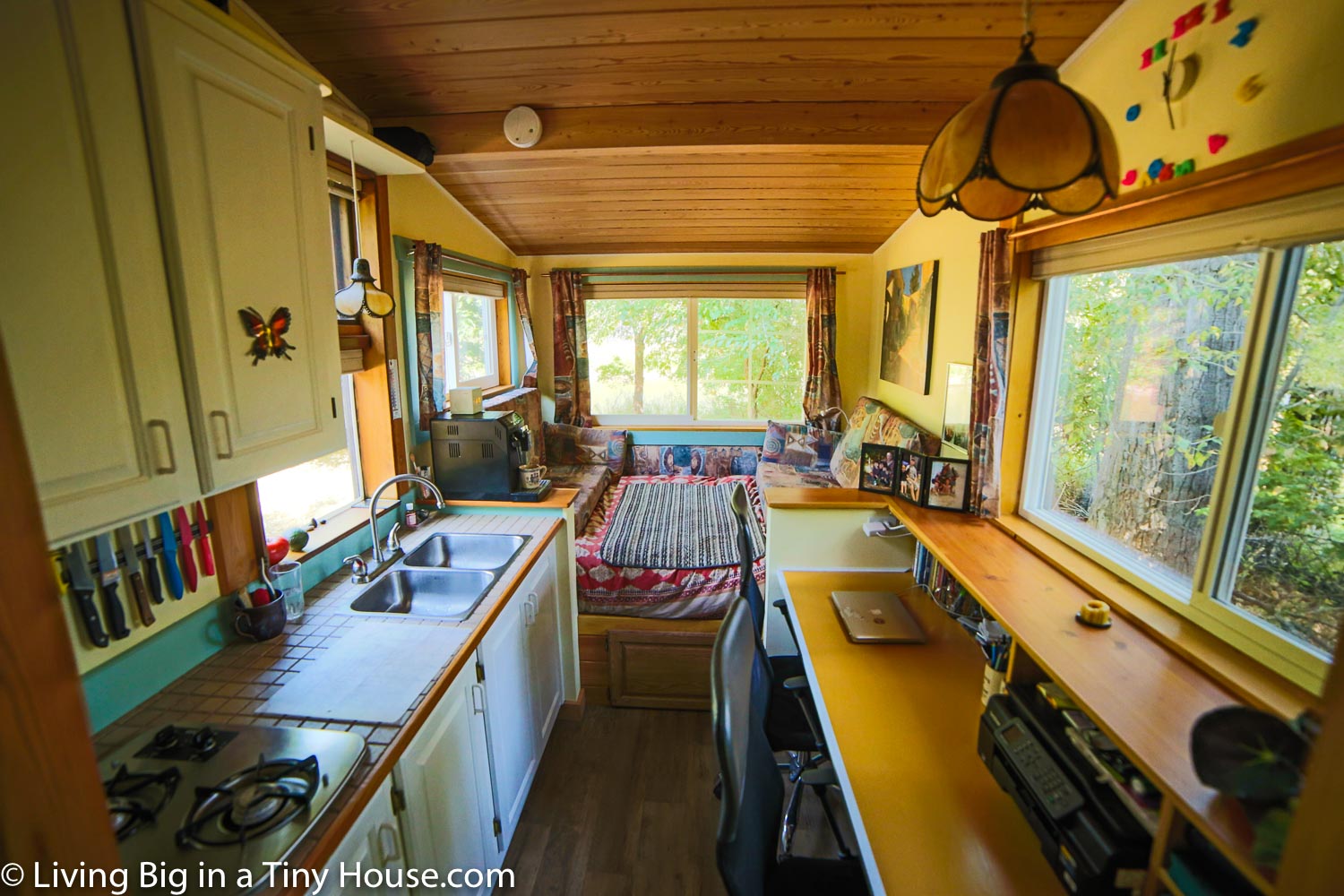 The interior of this 125 square ft (12m2) home is simple yet packed with everything you need for comfortable living. It includes a bed down the far end, a desk space, a kitchen and a small bathroom. The entire home is designed to be off-the-grid and is able to be efficiently run on solar energy. This is currently not set up however due to the shaded parking spot.
The kitchen design doesn't provide a lot of counter-space to work on and lacks an oven, but for Peters cooking style it's ideal and he says that he has only ever used one of the propane burners at a time.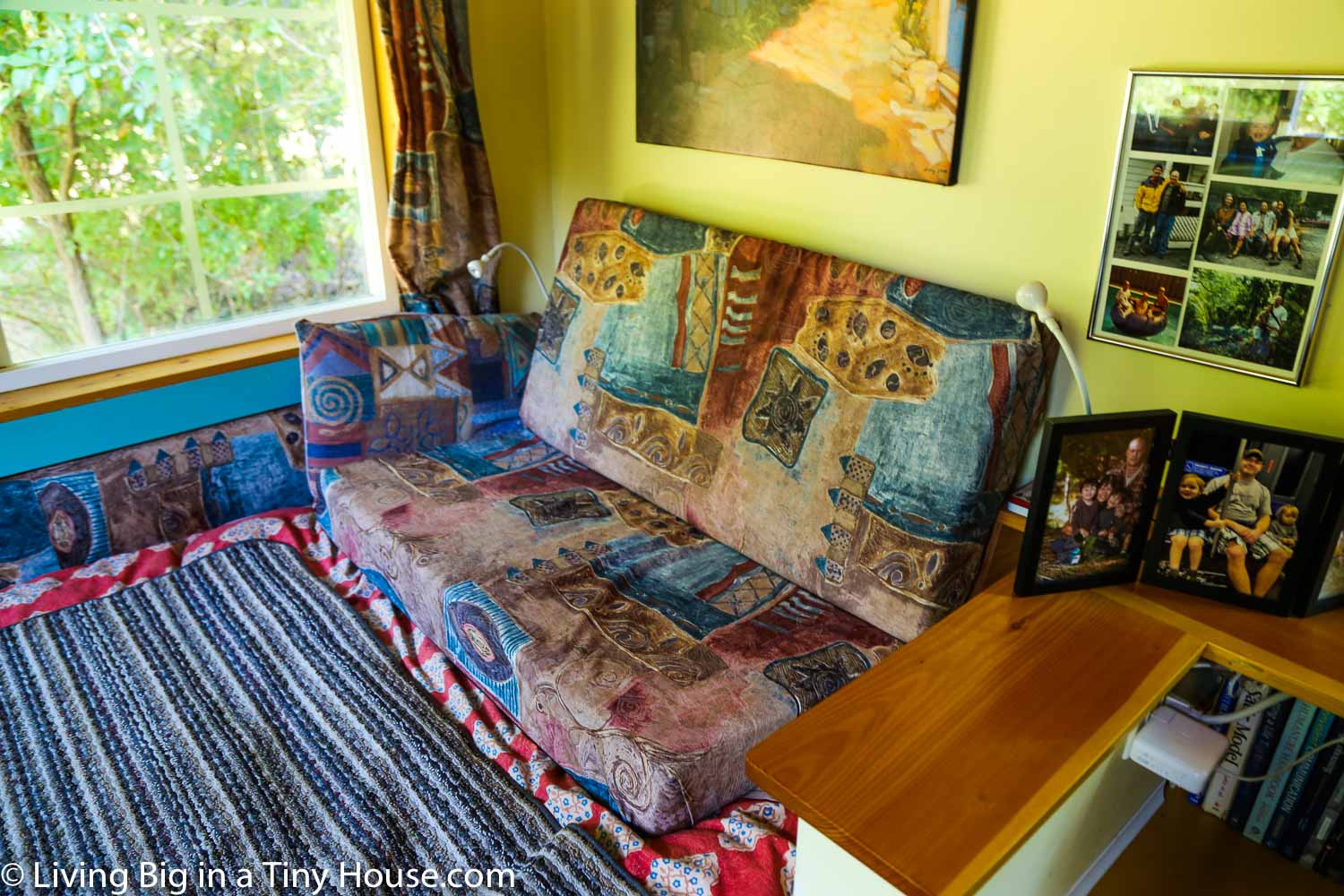 When Peter wants to entertain, his bed is able to be quickly transformed into a lounge to comfortably seat four people. This is done with a simple system of 4 cushions which are stored in the trailers utility area.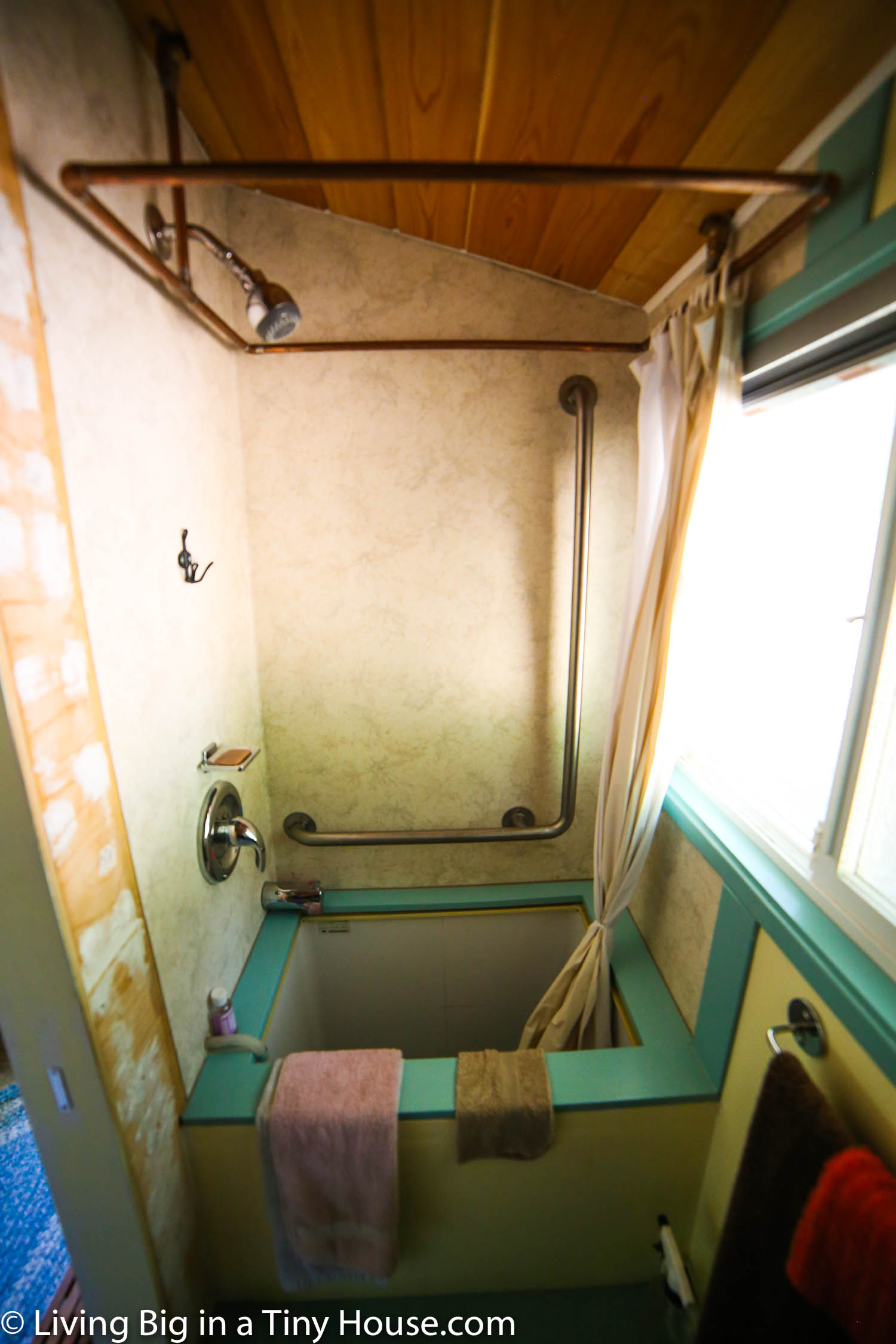 The bathroom design is brilliant, with a shower and soaking tub which has been created from a reclaimed old freezer. Peter chose the right size freezer after visiting a salvage yard and sitting in a whole bunch of them before finding the one that fit him just right.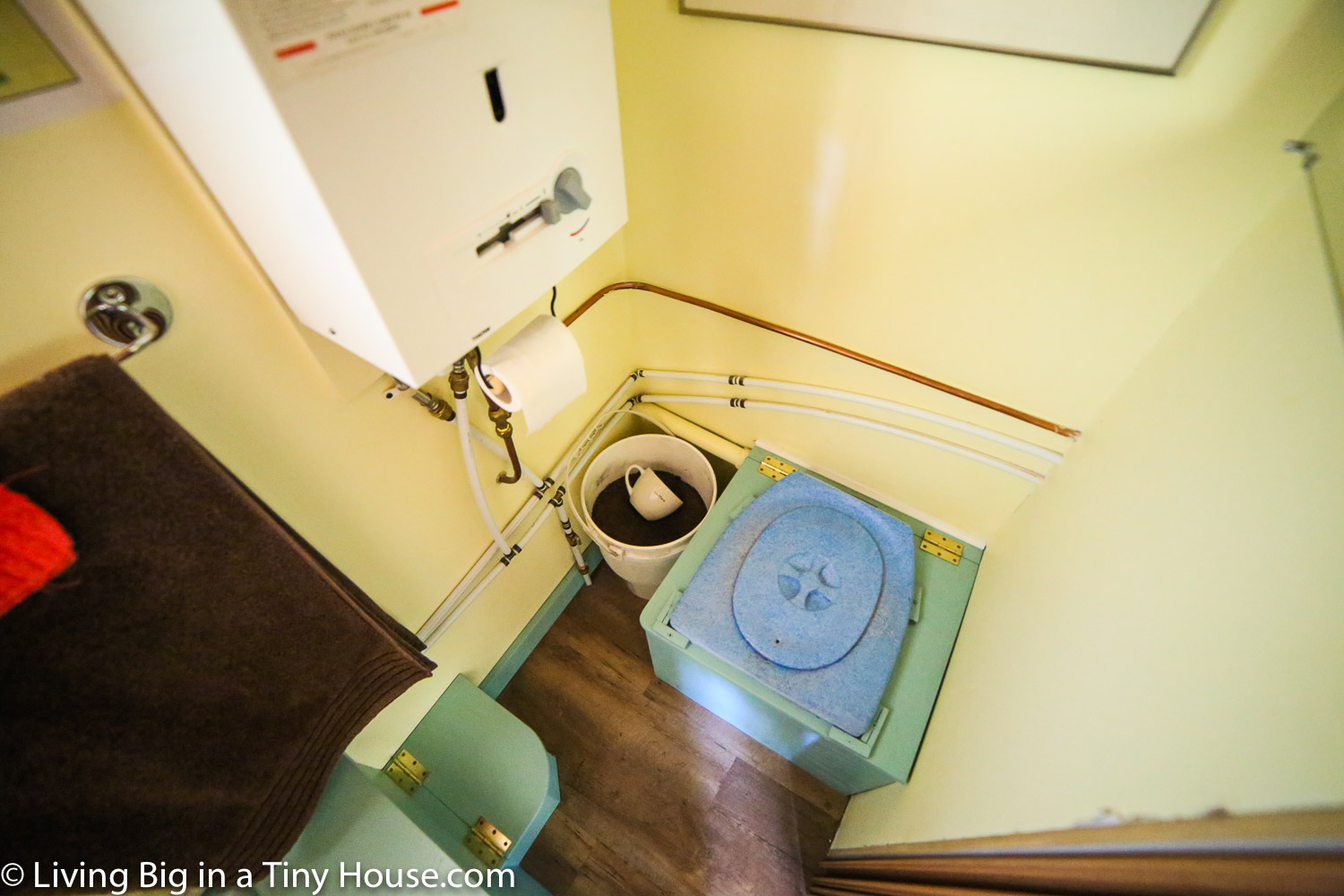 The bathroom is complete with a composting toilet which has been built into the room. All the water in the home is heated via propane with the heater located just above the toilet.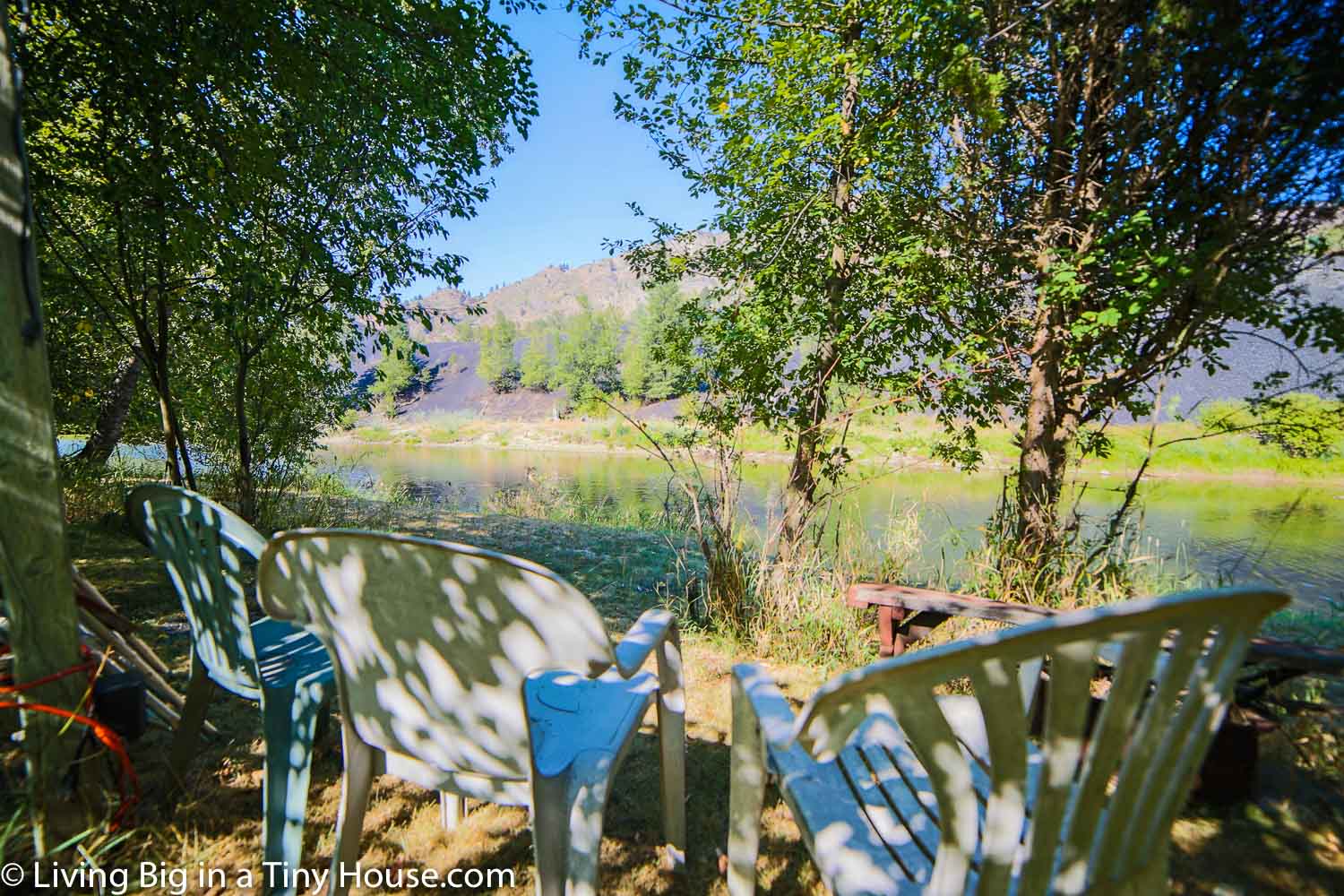 This home may be tiny but the current parking spot affords Peter a million dollar location. Situated right on a river-front property with abundant wild-life, he truly has the ideal spot and is able to watch deer grazing and beavers in the stream right from his tiny house while having his morning coffee.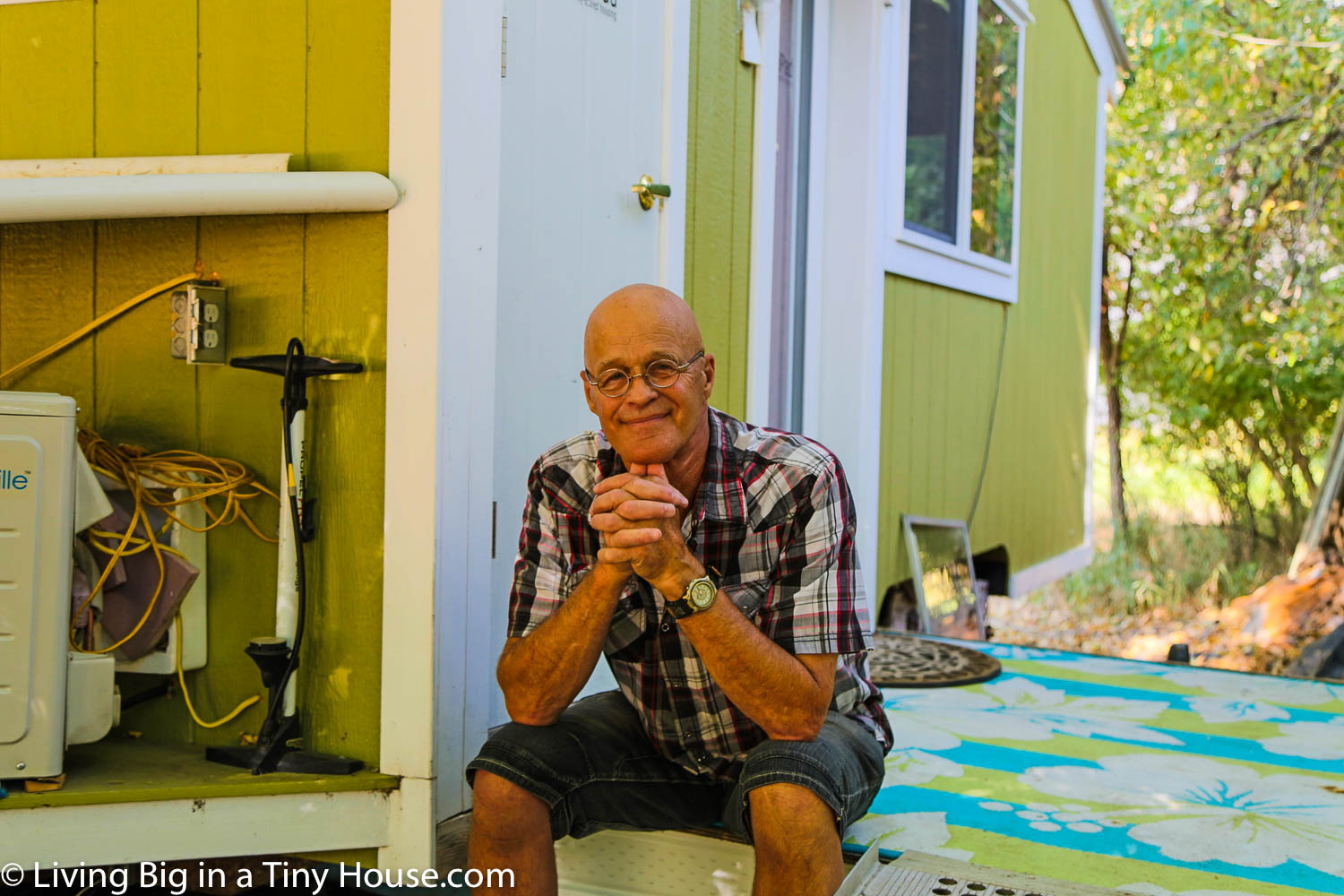 For Peter, this way of life translates to pure freedom. He loves the idea that he has a small and efficient home which allows him to spend his money in other areas of his life. For a man who loves to travel, the freedom to hook up his home and take it with him is another major advantage and for overseas trips it's simple to just lock up and leave. Be sure to check out the full video tour above for more of Peters inspiring story!