• Tiny House
18 Year Old Builds Tiny House For School Project
Gabriella Grace was only 18 years old when she built her very own tiny house on wheels together with her father as part of a project for her final year of school. Now 20 years old, she has found an incredible spot for her home in New Zealand's capital city of Wellington.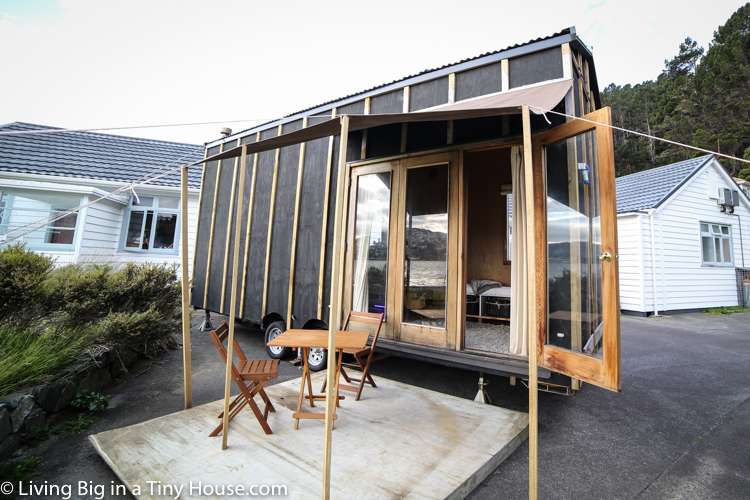 The outside of this 16 square meter (172 square ft) home is quite striking, with a simple plywood and batten exterior giving the house a very unique look. Outside, a recycled deck and outdoor living area allows Gabriella to take full advantage of the stunning views from her tiny house parking spot.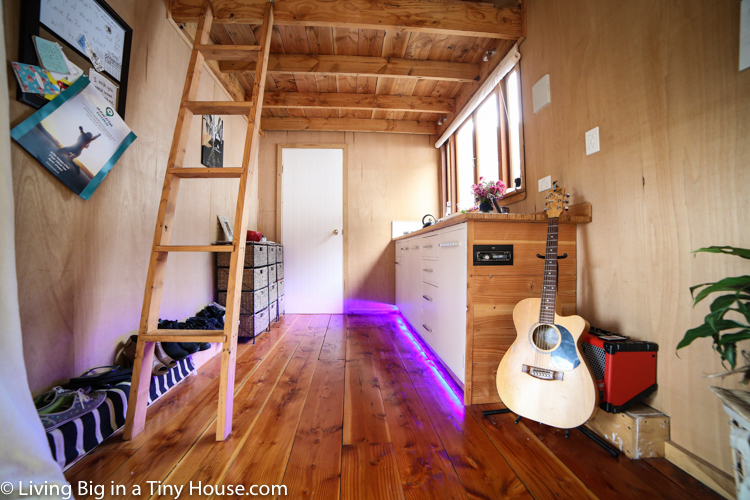 The interior is even more beautiful. The home is simply constructed but contains everything that is needed to live comfortably. This tiny house also has a few fantastic little extras, such as the built-in surround sound system.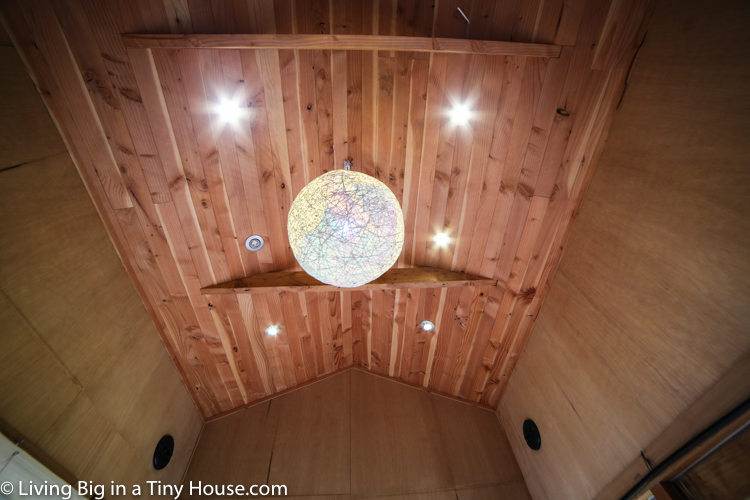 One of the most striking features in the home is the fantastic use of feature-lighting which really takes full advantage of the homes high ceiling. The self-made pendent light in the centre is especially impressive.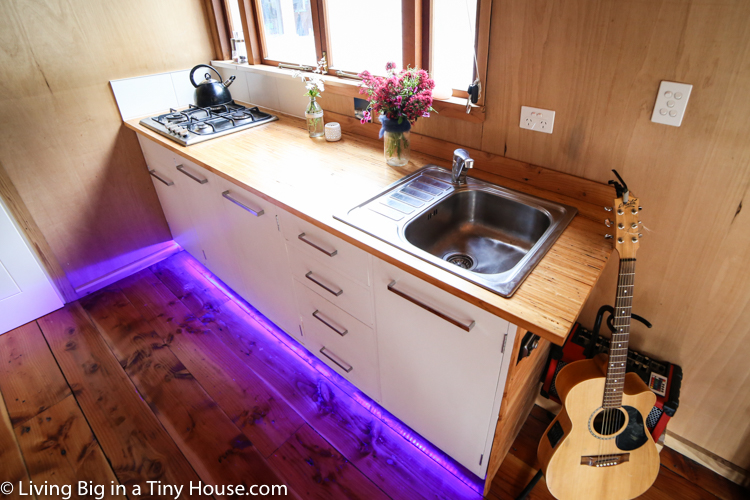 The kitchen is almost completely recycled from a unit that was constructed in the 60's. Bought second hand for only NZ$120 it really goes to show what you can accomplish on a budget!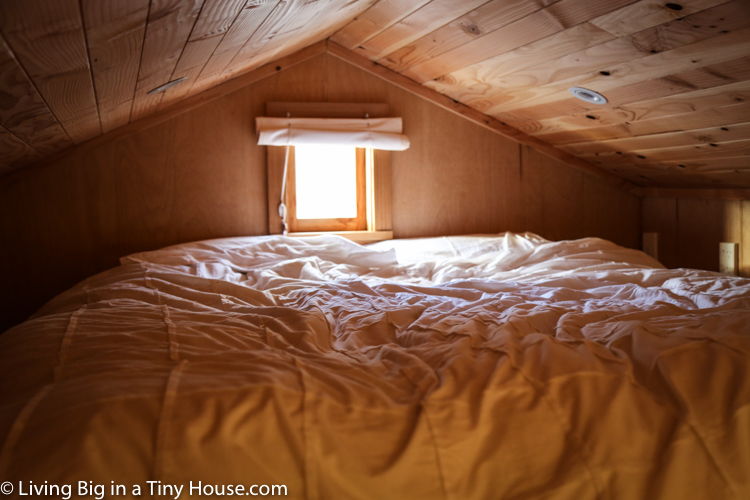 Accessed by a simple ladder, the sleeping loft is cute and cosy with a small window providing light and ventilation.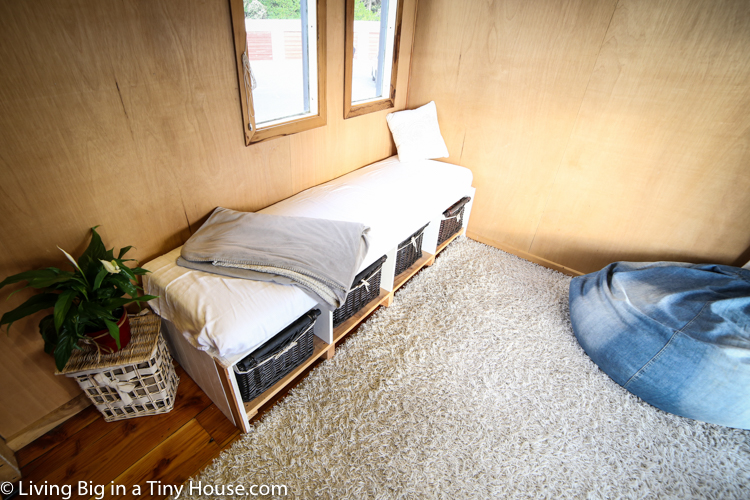 Downstairs, the lounge space provides ample space for relaxing at home and entertaining friends. The sofa was constructed from pallet wood and is a wonderfully simple seating and storage solution.
Gabriella's home was constructed during her final year of school for only NZ$26,000 (approximately US$17,000). For the rest of her life now, she has a mortgage-free home that she can take with her wherever she goes. Now that is a practical school project!