• Tiny House
Off-Grid Tiny House Paradise With Geodesic Dome Greenhouse
This is not  your ordinary tiny house tour. Situated on 380 acres of pristine wilderness with private hot-springs and abundant wildlife, which is home to a solar-power station and a series of geodesic dome greenhouses producing organic food, this tiny home has a parking spot like no other.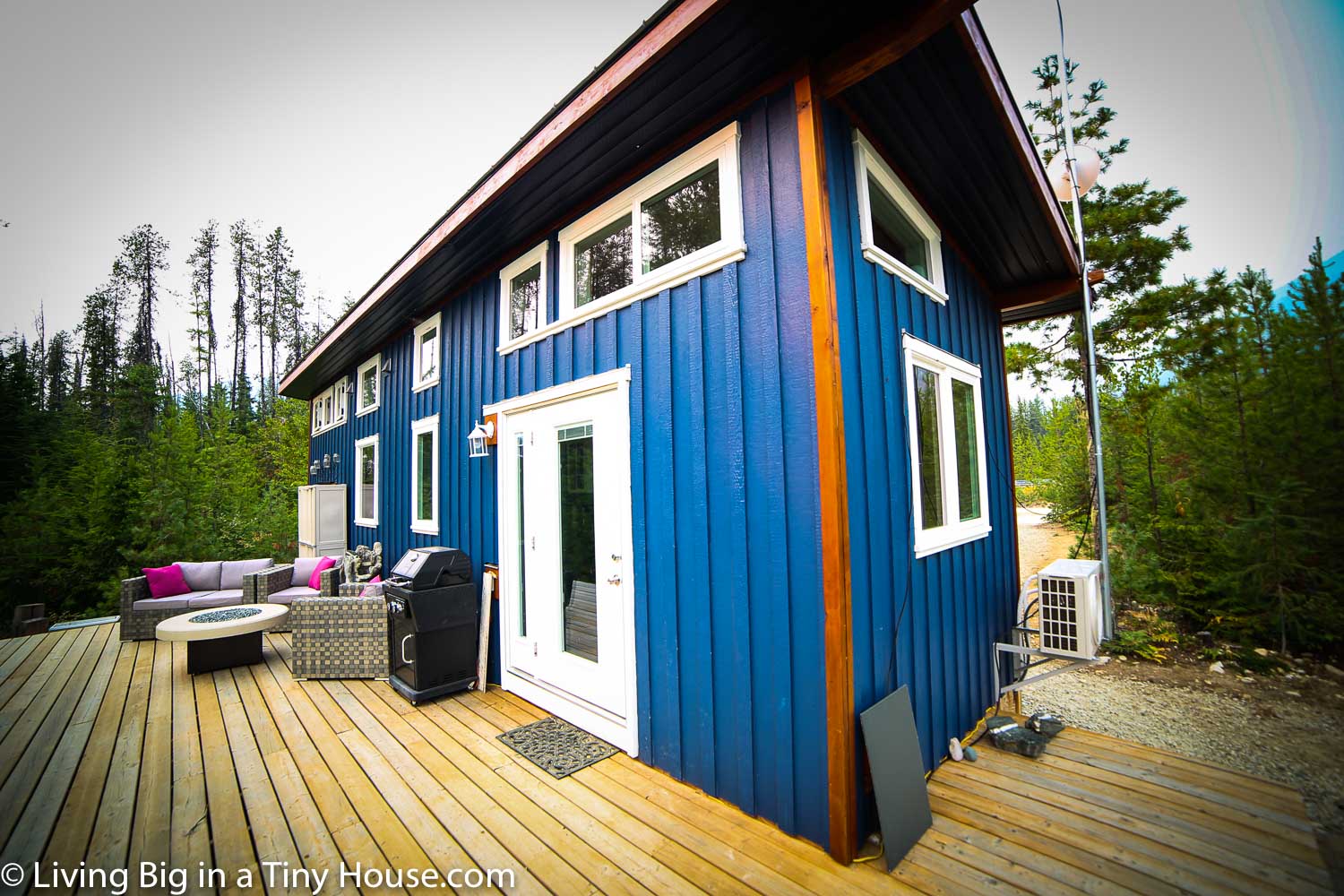 The tiny house in it's own right is simply beautiful. Built by Nelson Tiny Houses, everything about this build screams quality, from the design right the way through to the expert craftsmanship. At almost 40 feet (12 meters) in length, this home which sits on a gooseneck trailer is definitely on the larger side of what's considered a tiny house and is filled with clever design elements and features which put this project in a class all of it's own.
Around the home, a deck has been built allowing for wonderful indoor-outdoor flow while capitalising on the spectacular views of the lake below. Plenty of thought has gone into making sure this space provides ample room for entertaining guests.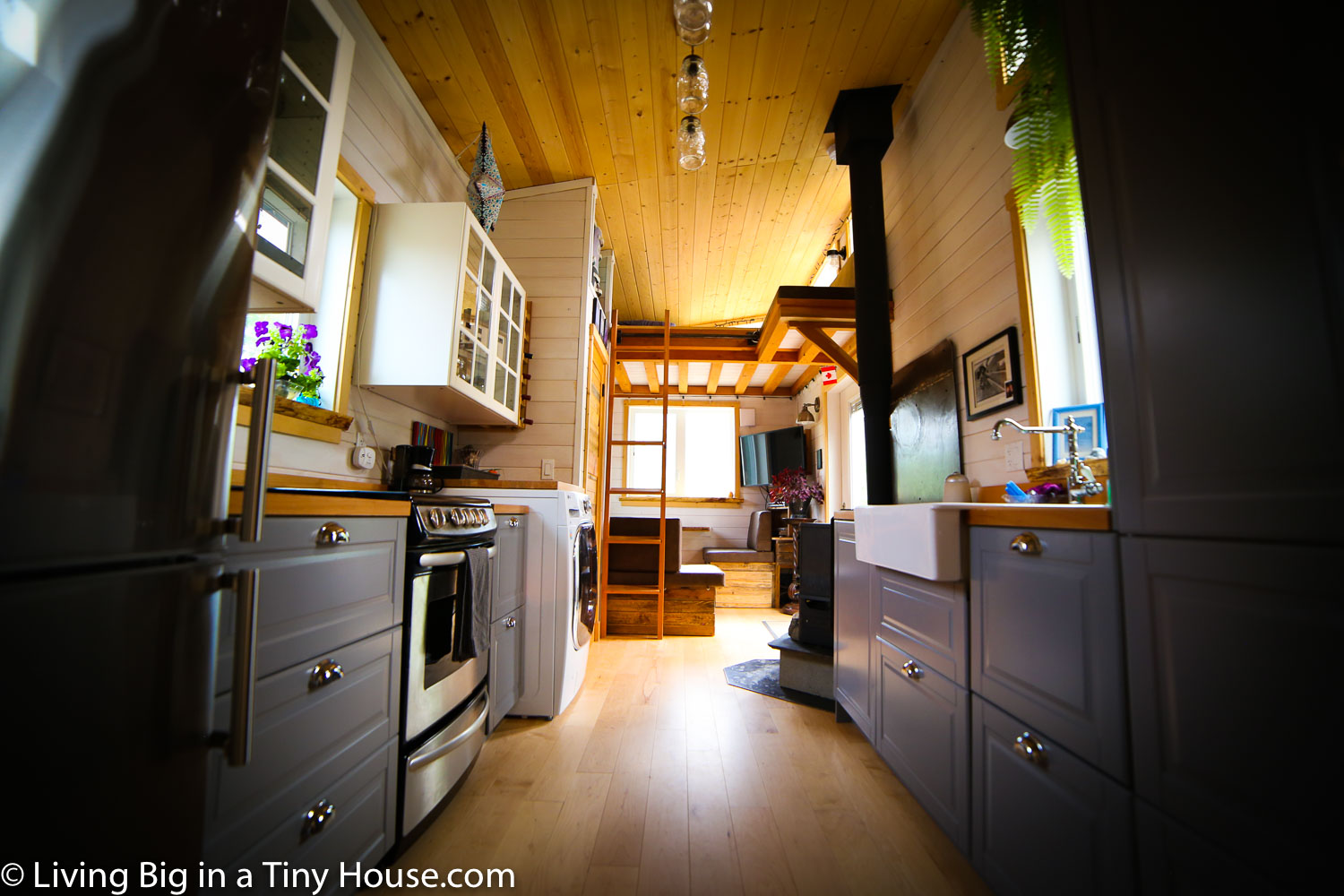 Stepping inside, the tiny house on wheels resembles a modern homestead which has absolutely all the features you could possibly hope for in a home, including a fireplace, oven, large fridge, and even a washer-dryer.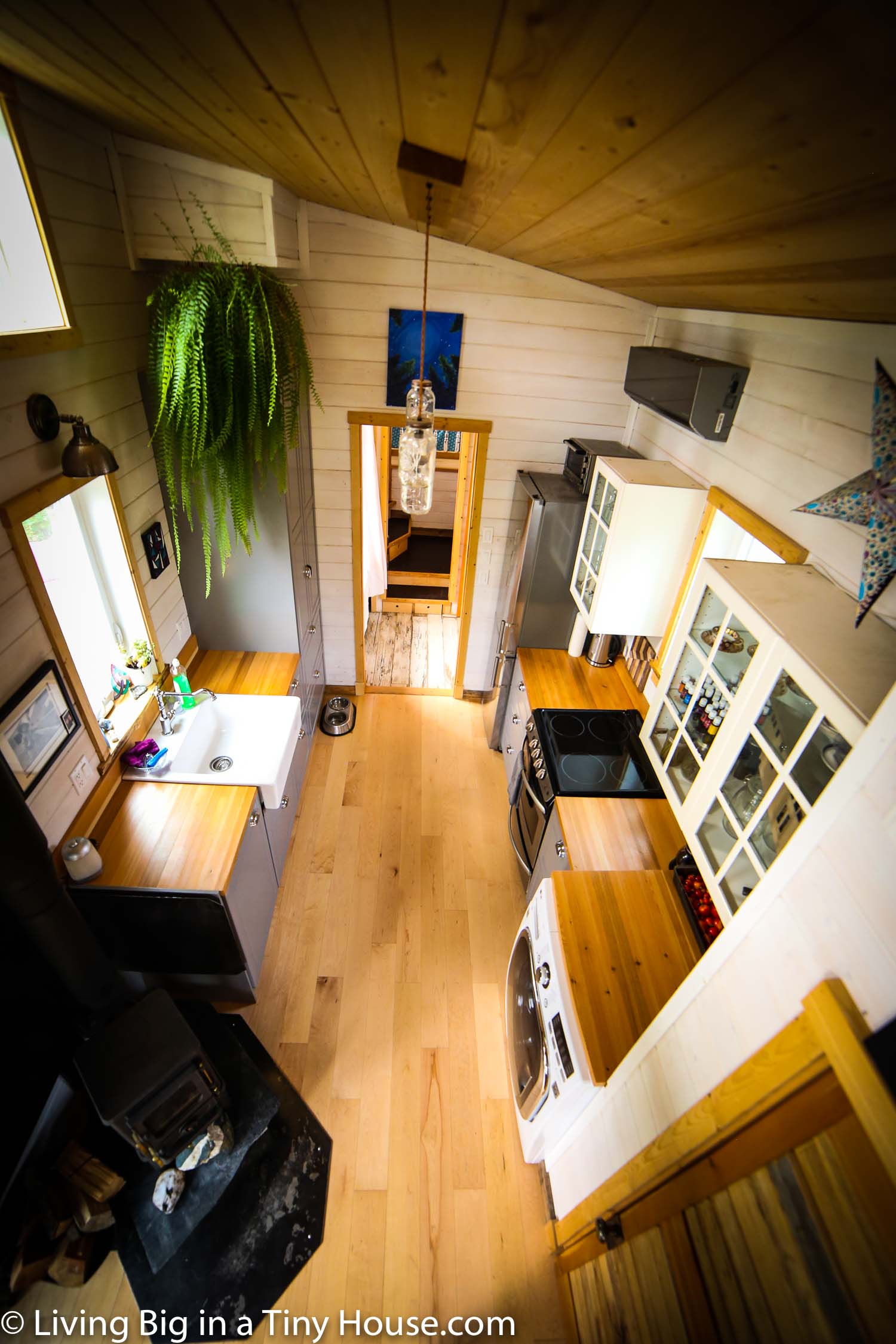 The whole design has been kept light and spacious, giving you a sense of room wherever you move inside the home. Much thought has gone into ensuring that every item in the house has a place, reducing clutter and allowing the space to feel organised. A large closet by the tiny house's entrance ensures there is space to put away awkward items such as brooms and jackets.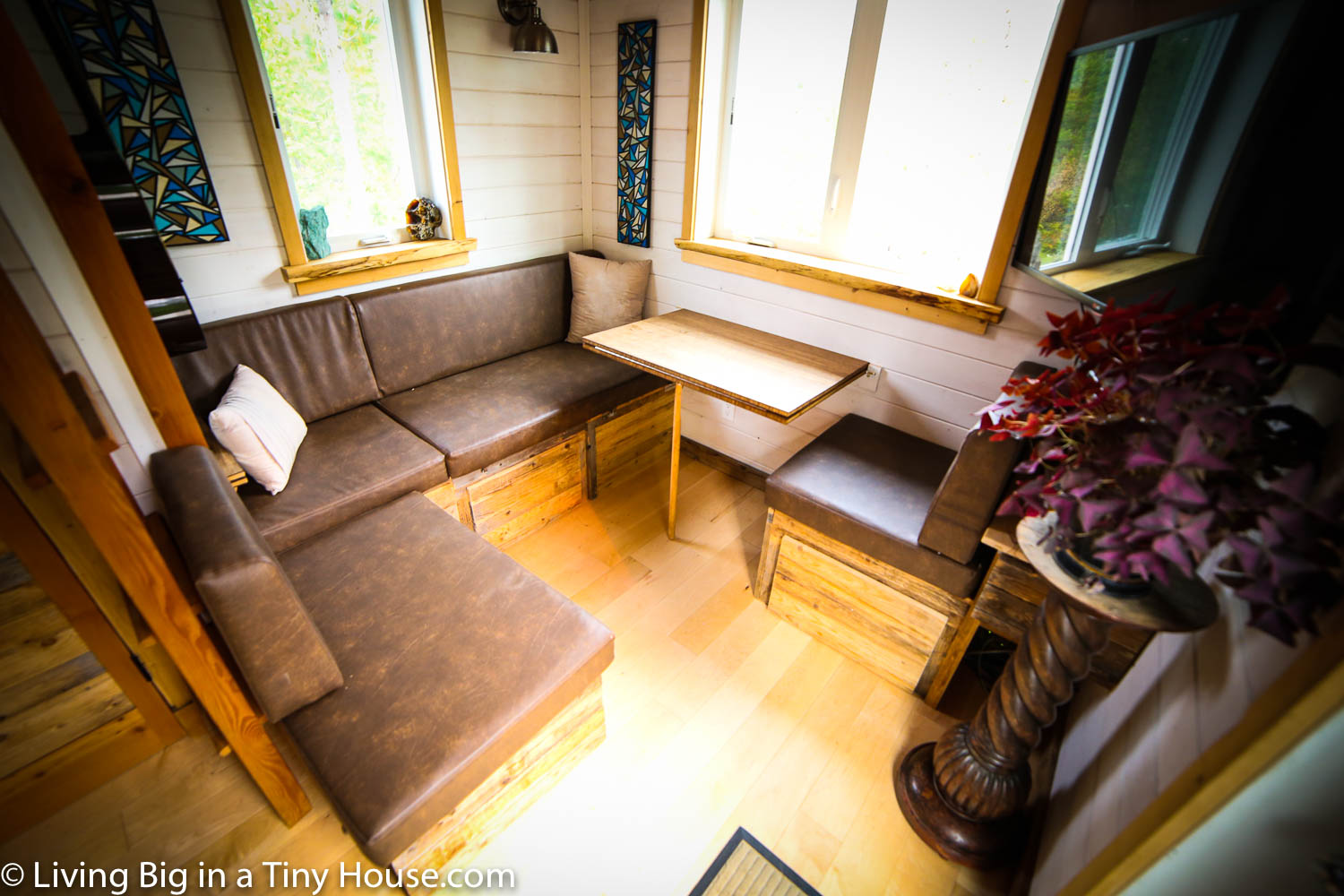 The lounge space is incredibly comfortable, yet is also capable of an amazing transformation. It can be a comfortable seating and entertaining space, but can easily transform into a dining area and even a queen sized bed. With the double bedroom over the gooseneck, the sleeping loft above the lounge and the transforming bed in this space, the home is capable of comfortably sleeping six people.
The home's owner and caretaker of the property Kathleen was inspired to build a tiny house on wheels after selling her home and escaping the corporate life. With the money from the sale of her home, she was also able to build a tiny house for her daughter who now lives across the country in Nova Scotia but may one day move to join her mother on the property.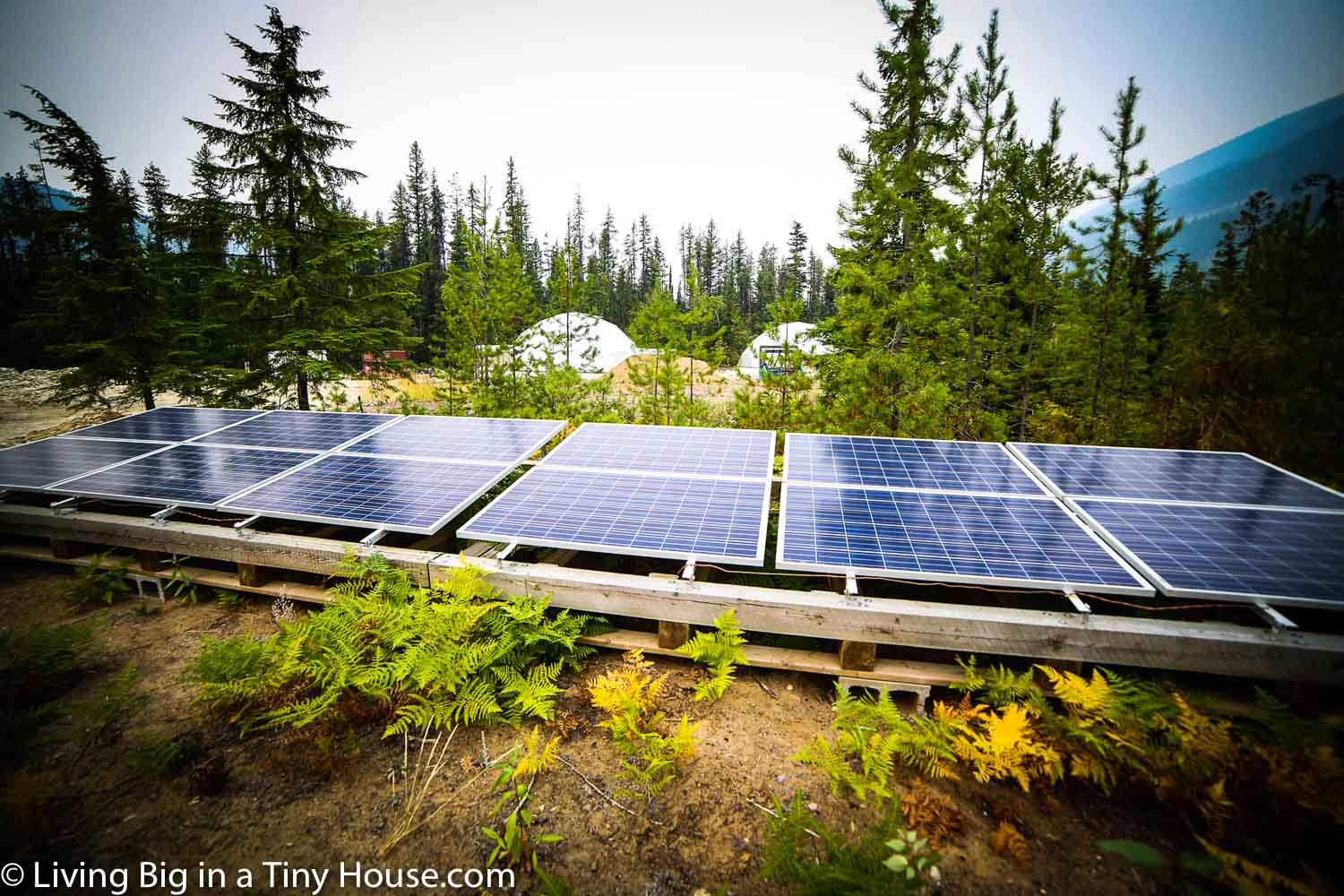 Everything on the property including the tiny house is solar powered. An impressive array of solar panels sits amongst the greenery outside the home and a second array is situated on top of a shipping container.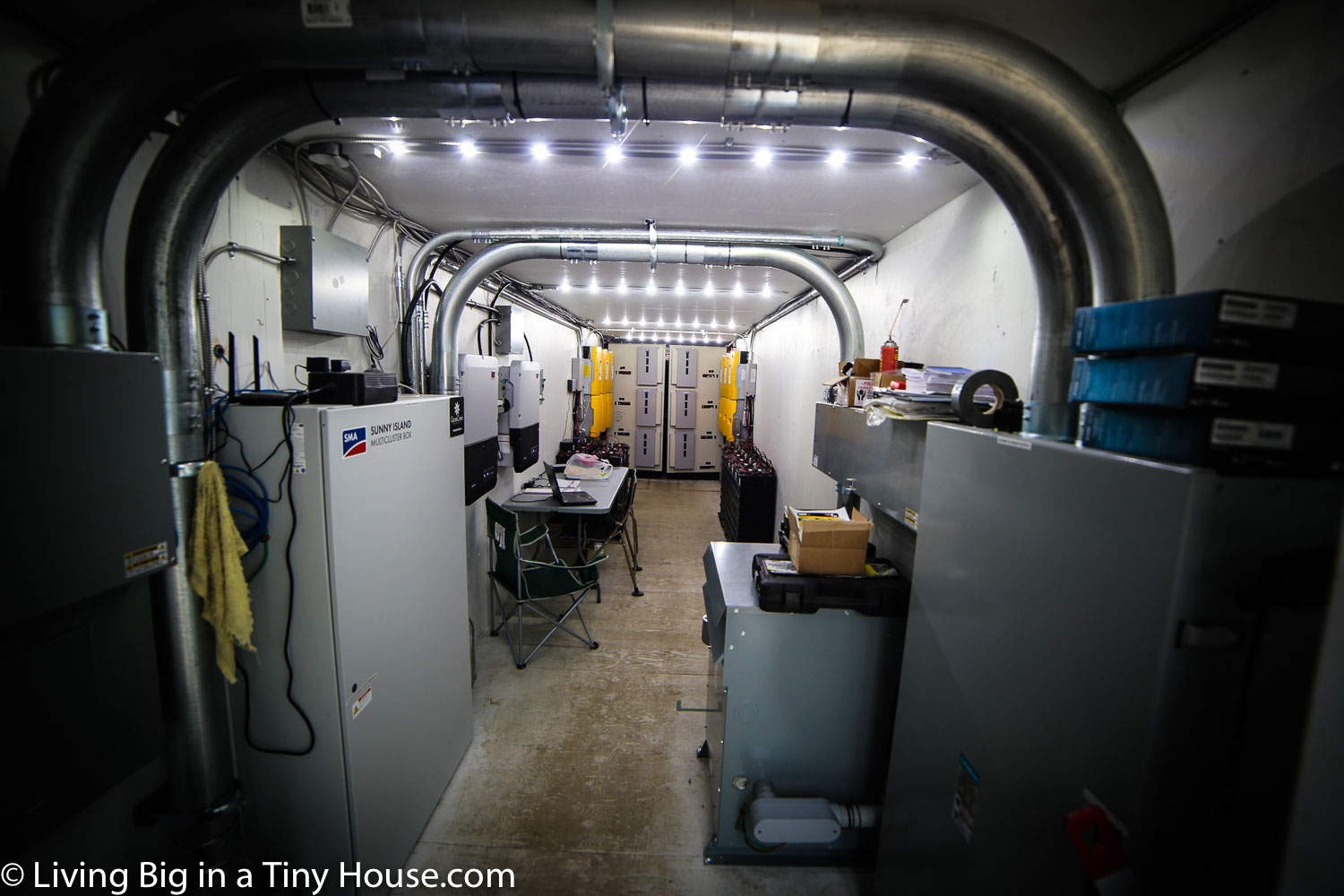 The shipping container is also home to what is effectively a micro-solar-power plant, providing an incredible amount of battery storage while also housing all of the solar controllers and monitoring systems. For the current needs of the property, this is beyond over-kill, however there are future plans to add more tiny homes to the land which will also be powered by this solar array while it also feeds power to a network of geodesic greenhouse domes.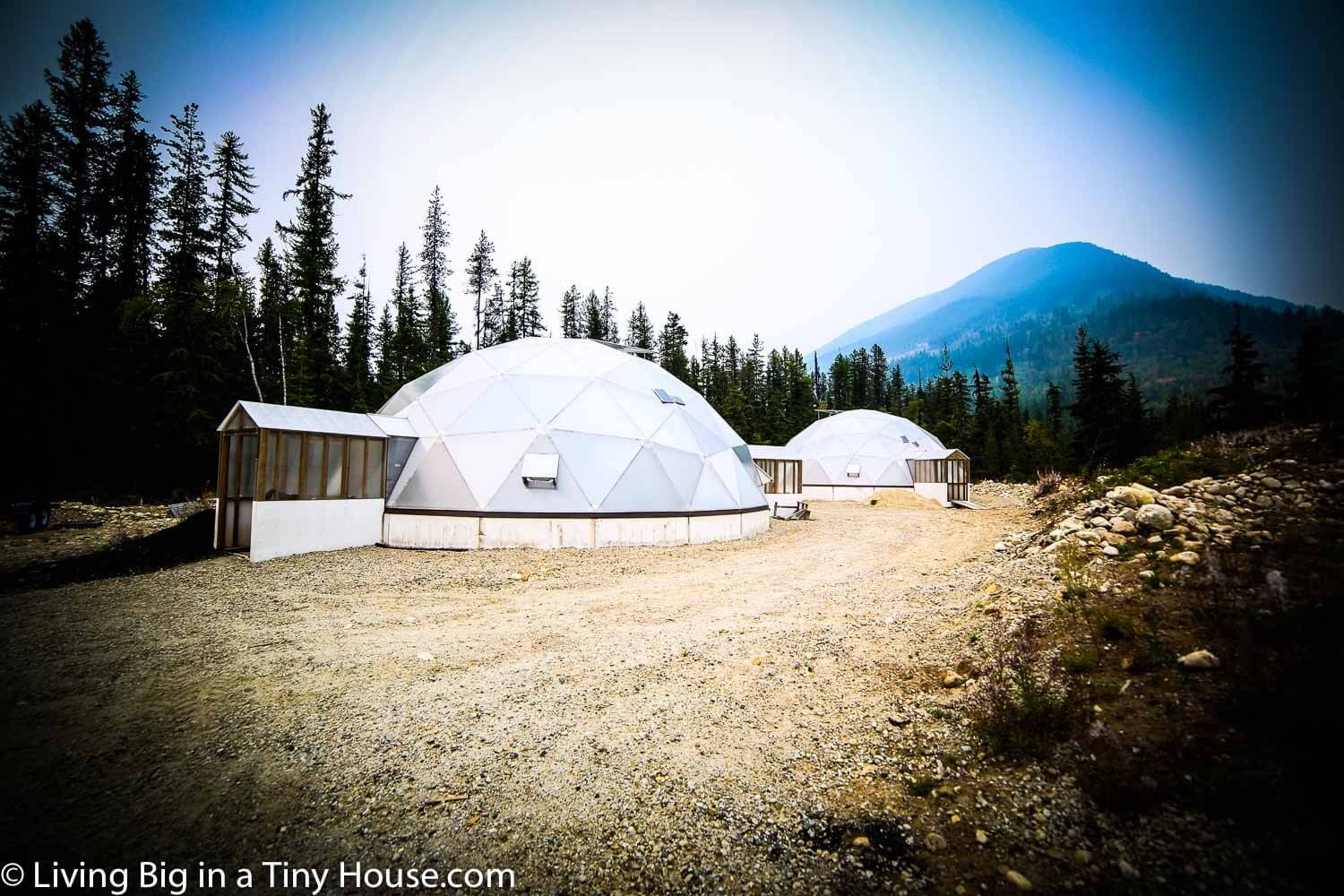 The three geodesic domes on the land truly make it look like a scene from a futuristic science fiction film. Each of these greenhouses is set up to produce an abundance of organic produce for year-round growing despite the harsh winter conditions in British Columbia.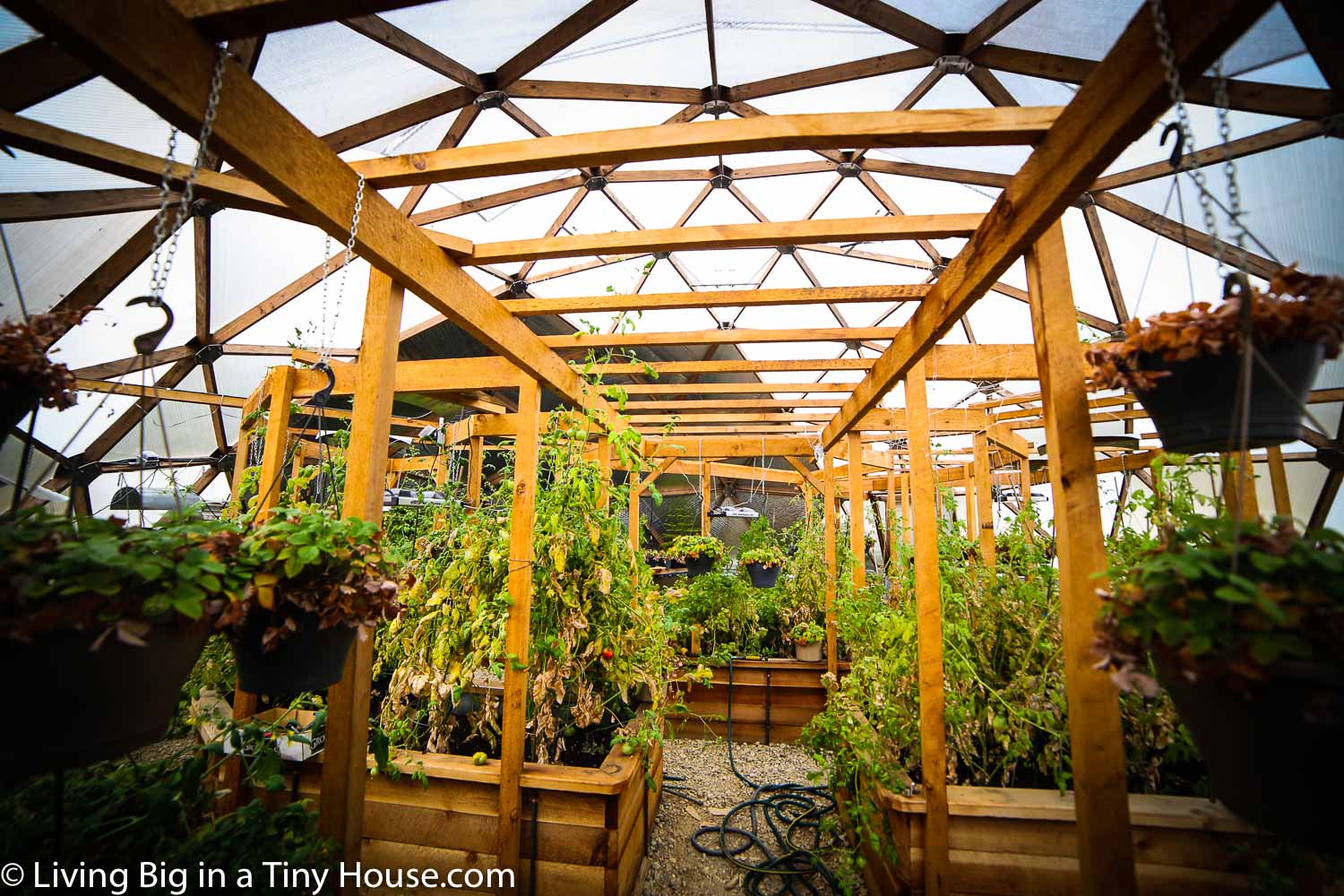 The greenhouse domes are capable of growing a wide variety of produce, which is currently supplying many local restaurants and markets. The area has a high demand for local, organically grown food which means the domes are capable of providing a steady income through Kathleen's business, Dome Grown Organics.
It's not always an easy life. Kathleen works incredibly hard to grow her business, while helping to develop the property and lay down the foundations for more of a community to form around the existing infrastructure. Still, she says that even on the hardest days being in such a beautiful home and surrounded by such spectacular natural landscape allows her to take everything in her stride.