• Small House
The Fairytale House That's Shaped Like A Shoe
There was an old woman who lived in a shoe. That's how the story goes, but this incredible small home is no fairytale. Constructed from ferrocement, this tiny house has been built in the shape of a boot. Despite it's whimsical appearance, it's a functional home and is currently used as a retreat for lovers and those who are wanting to escape reality and live a little fairytale of their own.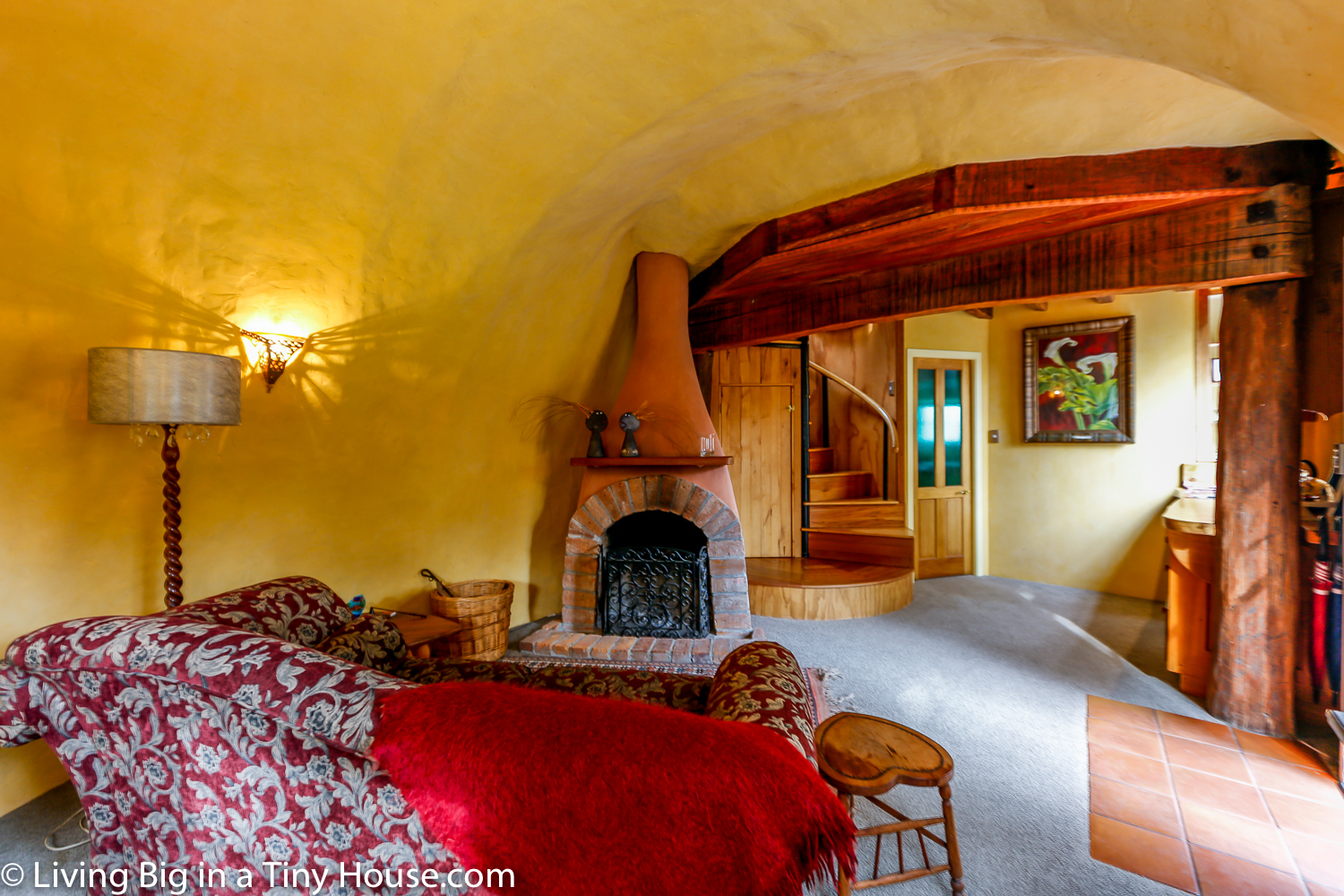 The home has been constructed at Jester House, a cafe, restaurant and garden paradise located just outside of Motueka at the top of New Zealand's South Island. Here, amongst the beautiful gardens are a handful of incredible and experimental homes including the boot. Owners Steve and Judy have one motto; if it's worth doing, it's worth doing humorously, and there is unquestionable fun and levity in all the projects that they have undertaken on their property.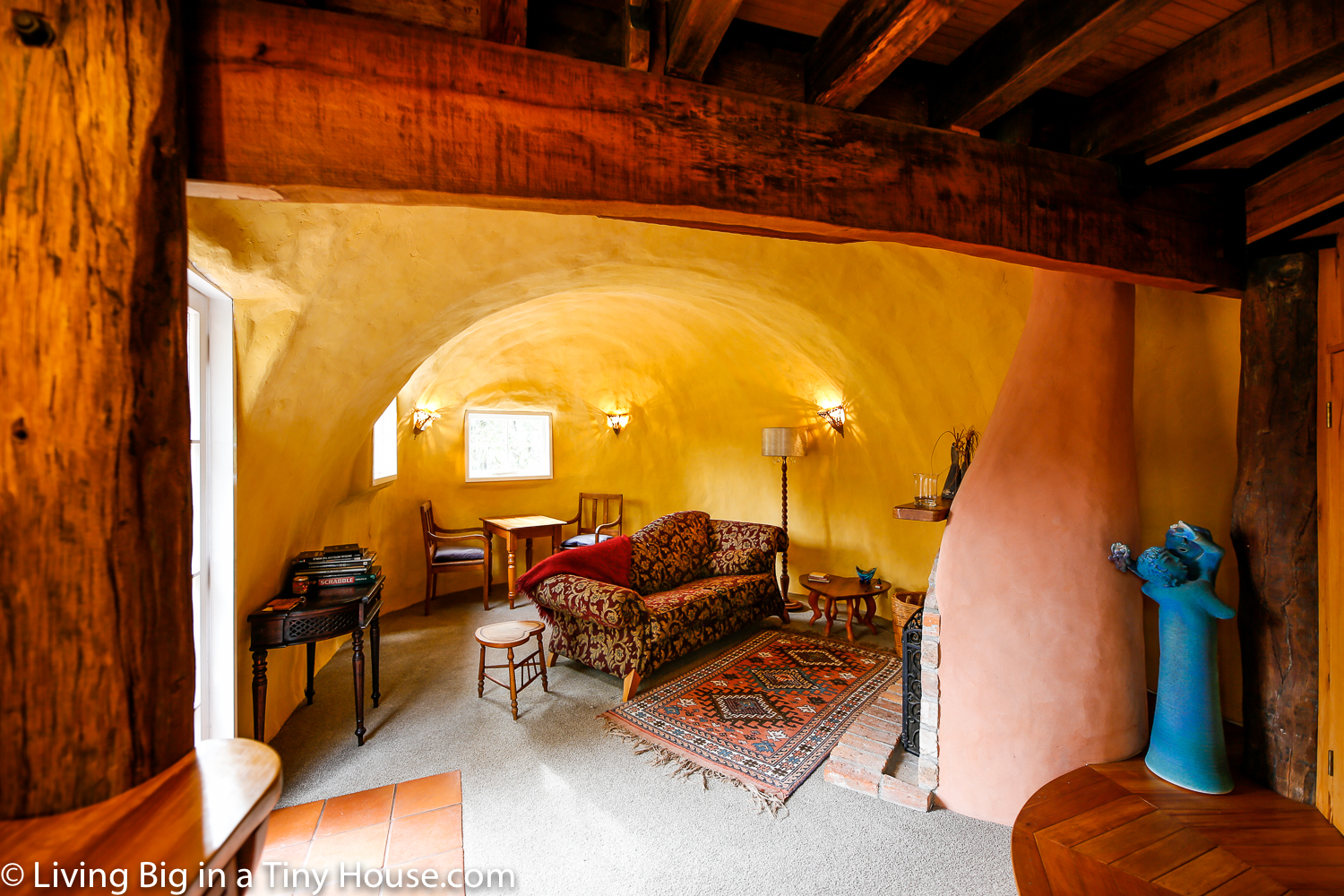 What began as a fun conversation over a few glasses of wine has turned into an amazing building project. The ferrocement construction technique uses steel, wire and concrete to create unusual shapes and allowed for the construction of the shoe house to become a reality. Now, the home is an absolutely stunning retreat space, with lounge complete with open fireplace, kitchen a full bathroom and a lovely bedroom with balcony.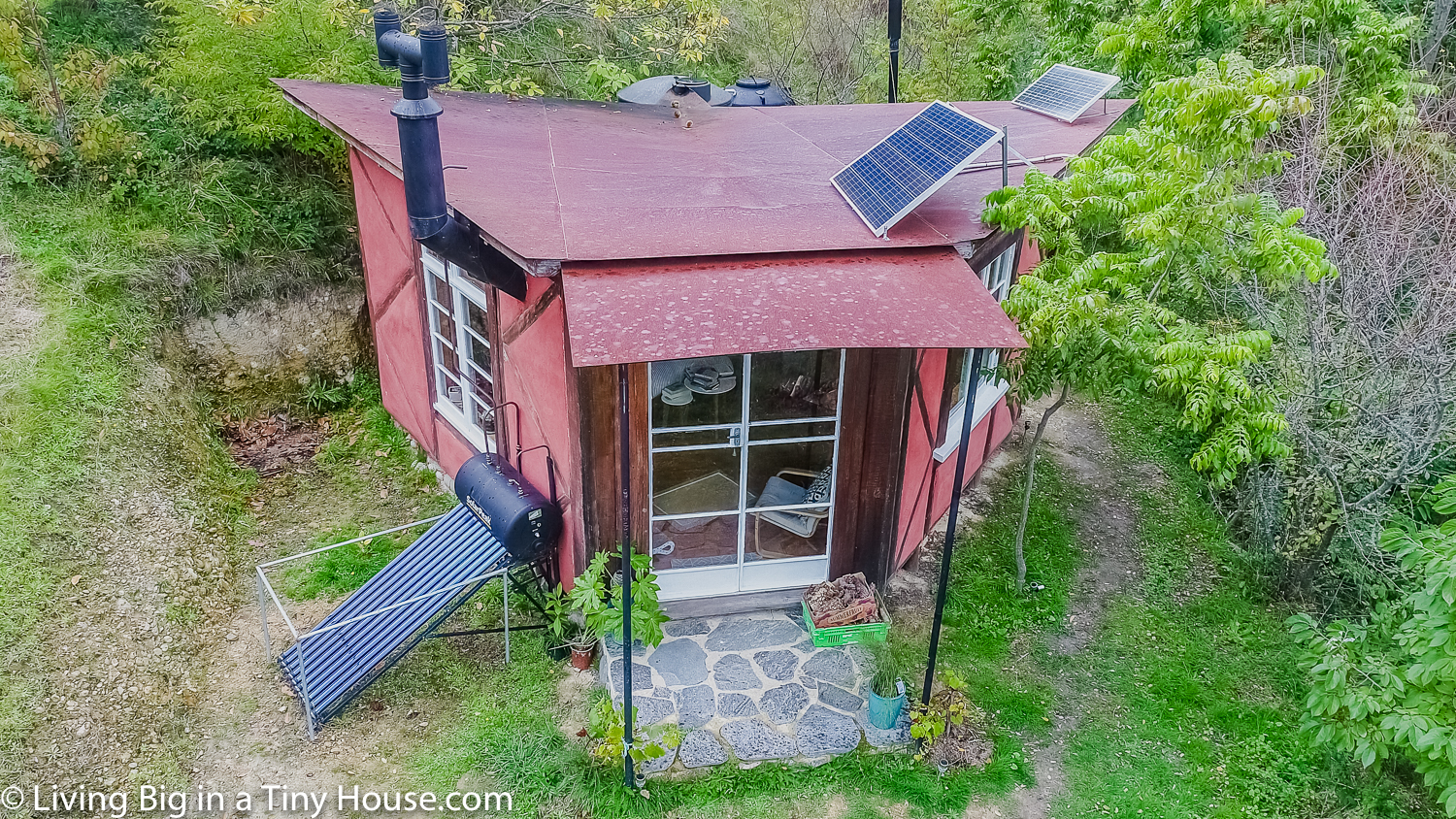 The experimental buildings on this property don't stop with the boot however. Just up the hill is a lovely little cottage which has been constructed from light earth. This beautiful home is completely off the grid, has a roof made from weathering steel which collects rain water and enjoys spectacular views which look out over the valley.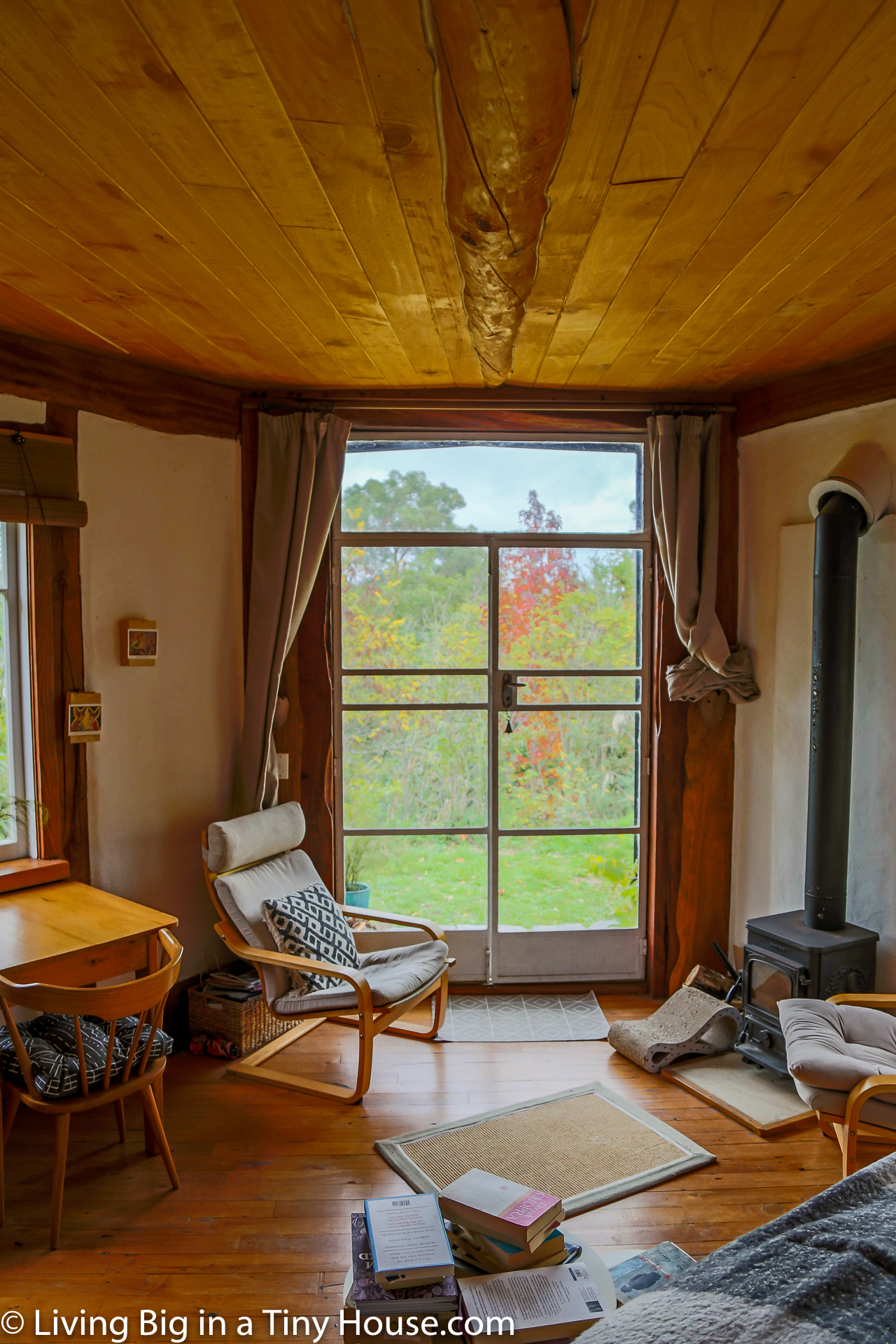 The five-sided home is filled with unique shapes and angles which give it a definite charm. There is a kitchen, bathroom with composting toilet and shower, and is mostly of open plan design. In the living and sleeping space is a cosy wood stove to help keep the home toasty in the winter. The light earth construction keeps the home very well insulated and this natural building's features are highlighted by wonderful woodwork throughout the home.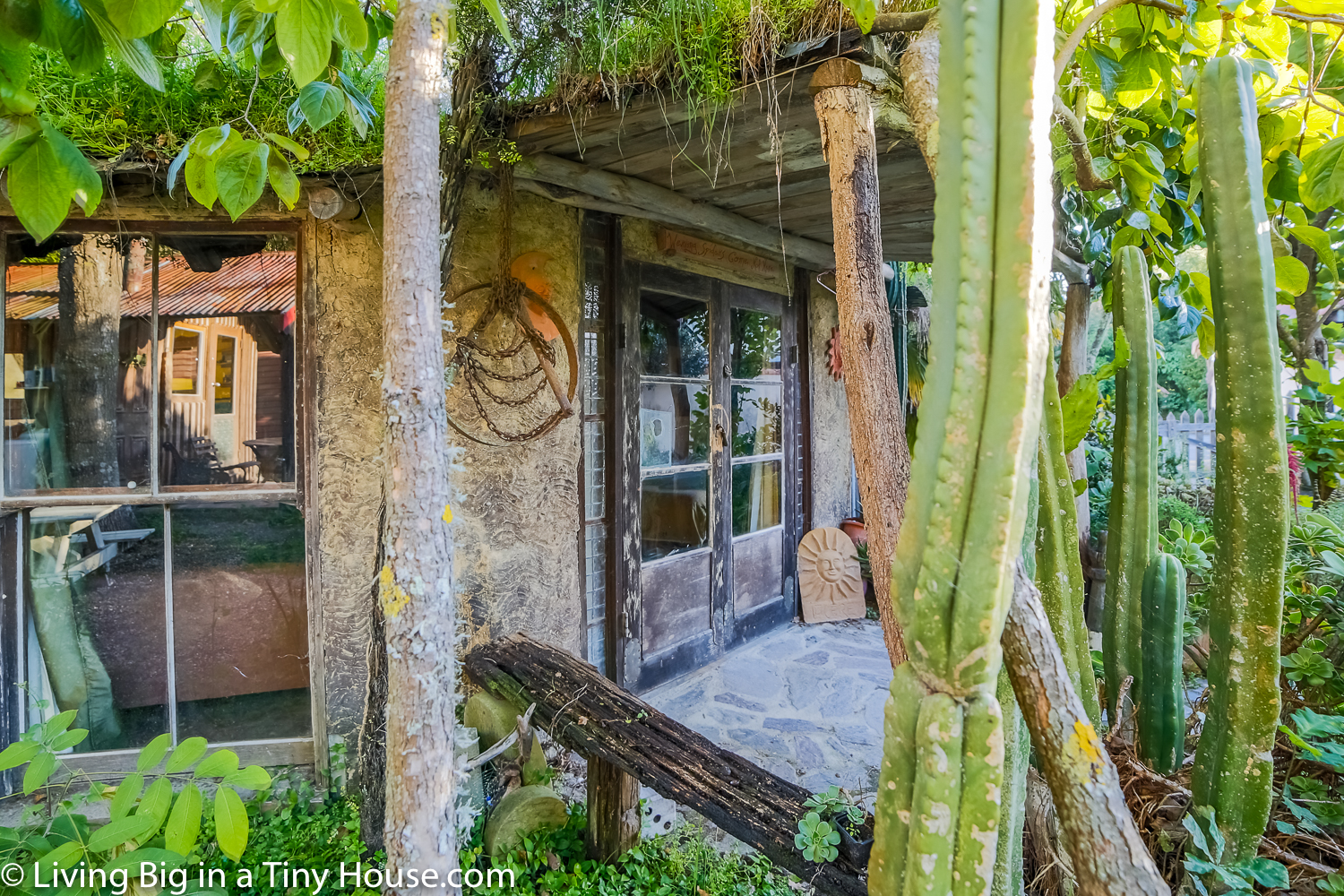 Just down the road is the Wiggly Wog. This hobbit-like home was an experiment in constructing affordable, eco-friendly housing and amazingly was constructed for only $1,000! The resulting home is filled with character, is constructed from earth and has a stunning living roof.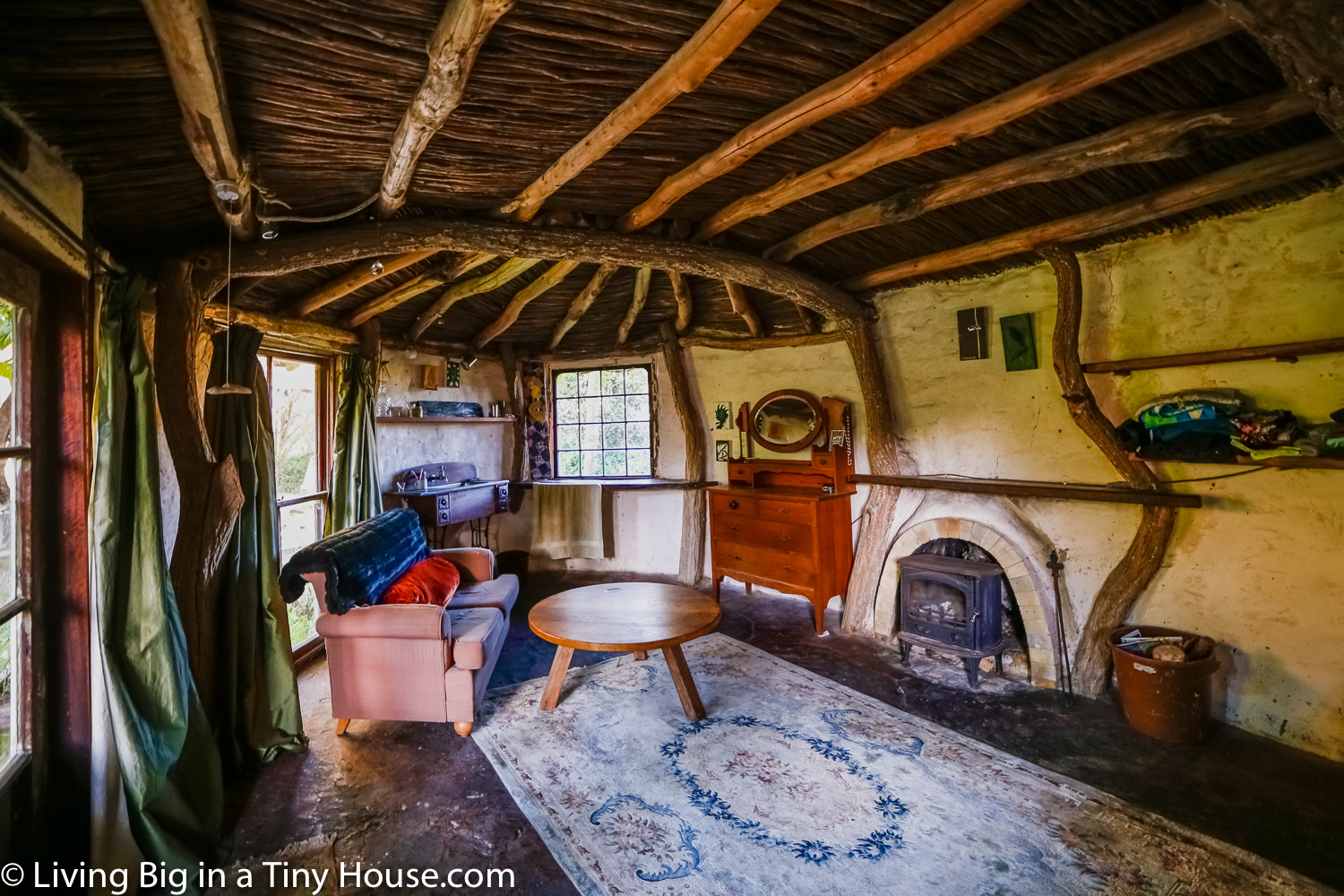 Stepping inside the Wiggly Wog is like taking a journey back in time. It's simply beautifully built, has a lovely fireplace which becomes the hearth of the home and is the sort of space which truly allows you to forget about the world outside it's doors. In this weeks episode, we explore all three of these stunning homes and learn all about their construction. Be sure to watch the full video tour above for more information.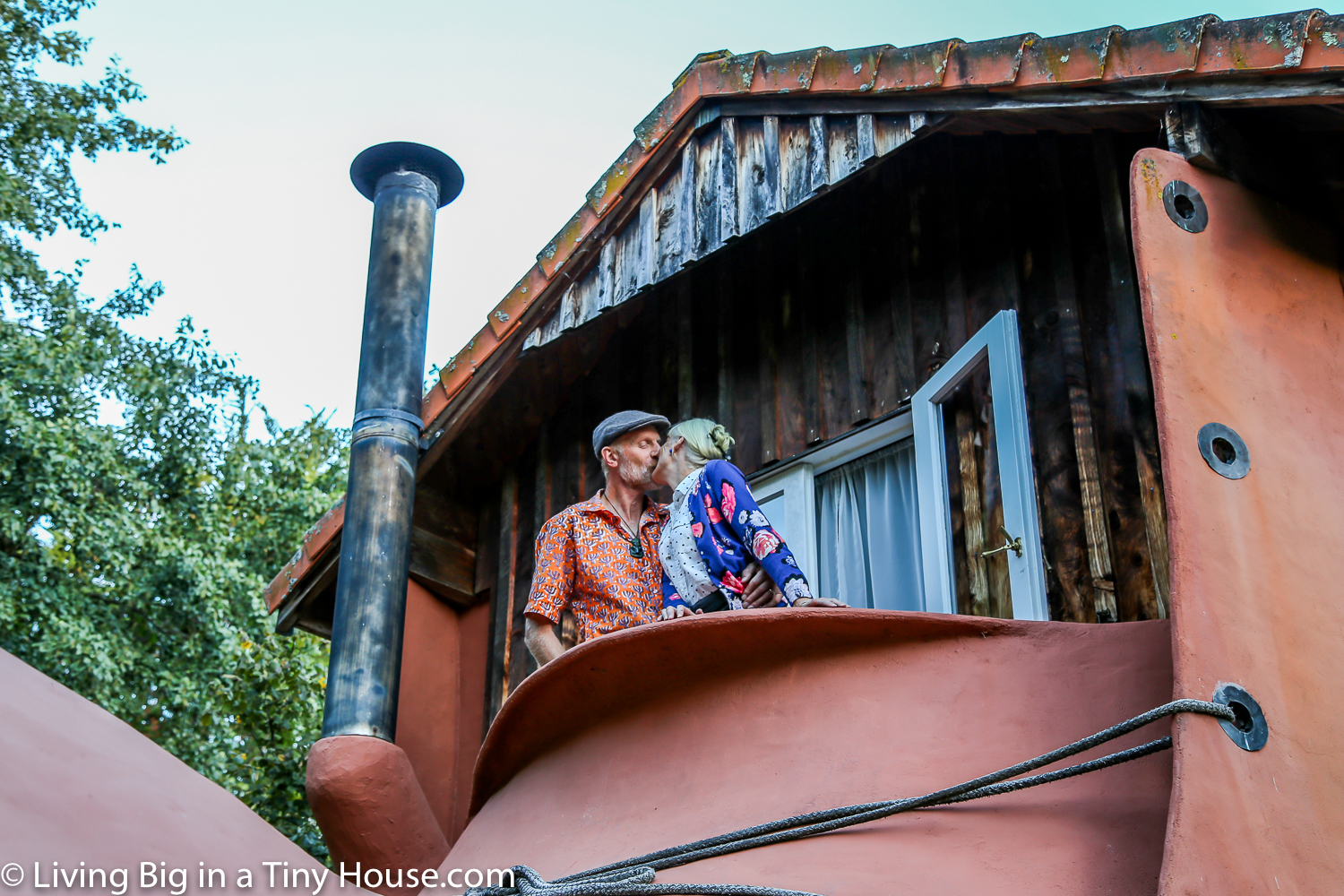 Steve and Judy have constructed their own paradise, a home and business which lifts the hearts of those who visit with smiles and joy and where this creative couple can live out their own fairytale. To find out more about Jesters House, you can visit their website.