• Blog
Space Saving Wall Christmas Tree Idea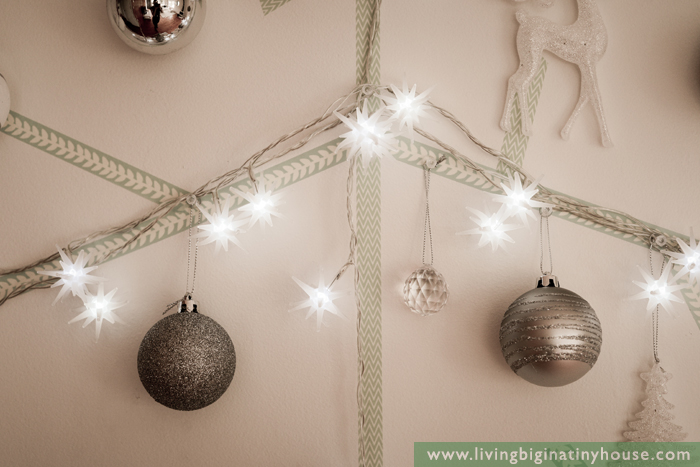 Recently we have been thinking of space saving ideas for Christmas trees. After all, just because our tiny house isn't finished yet, doesn't mean we can't be festive, right? We were visiting a friends house when we saw this fantastic idea for a wall Christmas tree.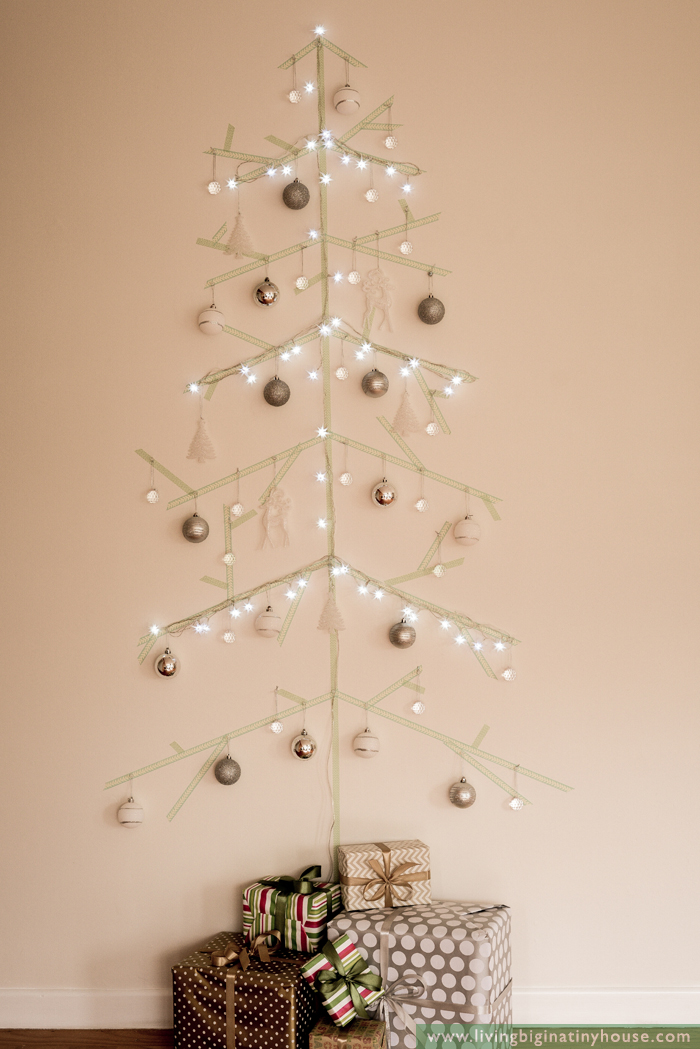 The tree is actually just made from regular decorative tape and the decorations are pinned to the wall. Of course, if you don't want to damage the wall you could also use tape to secure the decorations in place. Just be careful with the kind that you use and make sure it can easily come off the wall without removing paint!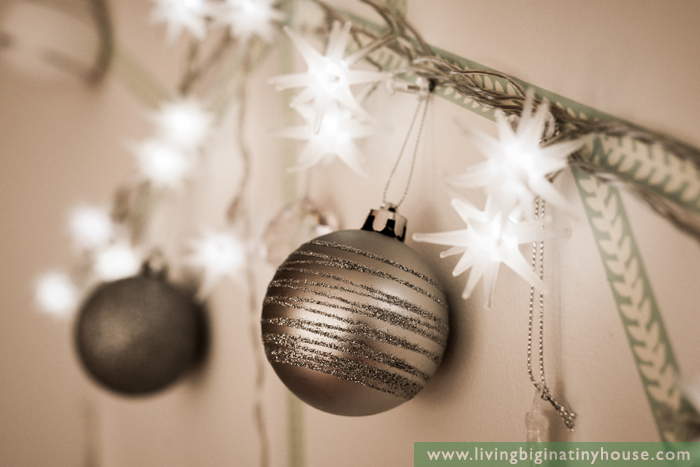 The fairy lights on this tree turned it into a beautiful feature in the room and really brought the feeling of Christmas into the home. These lights are actually just powered using a battery that sits inside one of the present boxes below.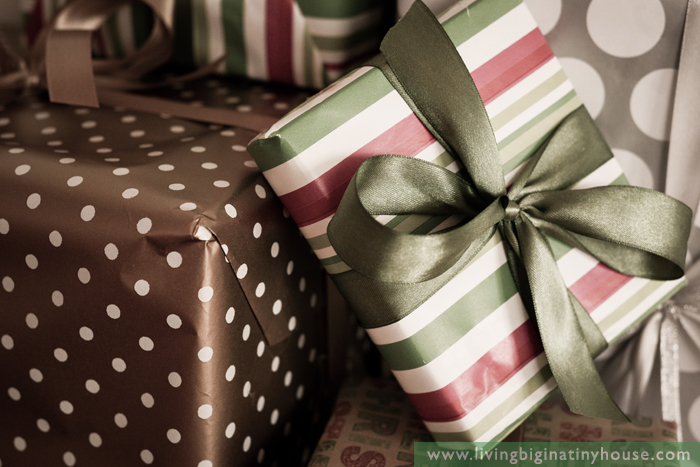 If you're living in a small space and downsizing your life like we are, room under the tree for lots of presents probably isn't high on your list of priorities. Still, it does help to create extra space for goodies under the tree.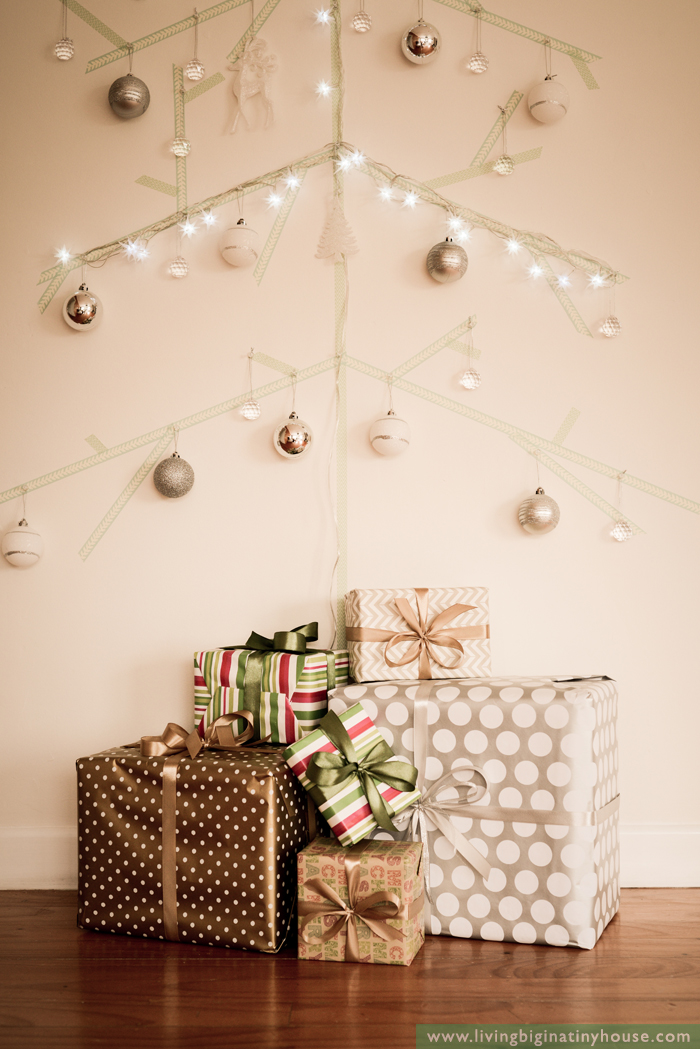 Being short on space is no need to go without a tree this Christmas! No doubt we will be looking at lots more space-saving Christmas ideas over the next few weeks. Hopefully you found a little inspiration here! 🙂