• Articles
Old Fire Engine Turned Into House Truck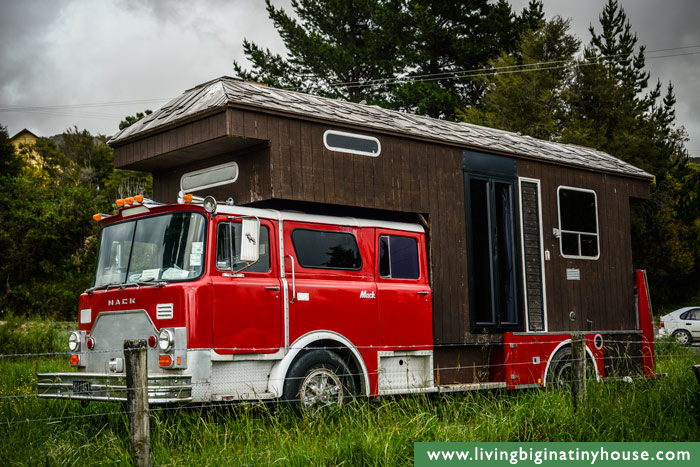 This week we were in the Golden Bay area (towards the top of the South Island of New Zealand) when we stumbled upon this incredible house truck that has been converted from an old fire engine. We couldn't help but to stop and take a look!
The design of this house truck has been wonderfully executed, honouring both the history of the vehicle and also transforming it into a comfortable home for it's occupants. I really like the way in which they have fully embraced both aspects of the truck by giving the house portion a really different look, not trying to match it to the rest of the truck, but letting it stand on it's own.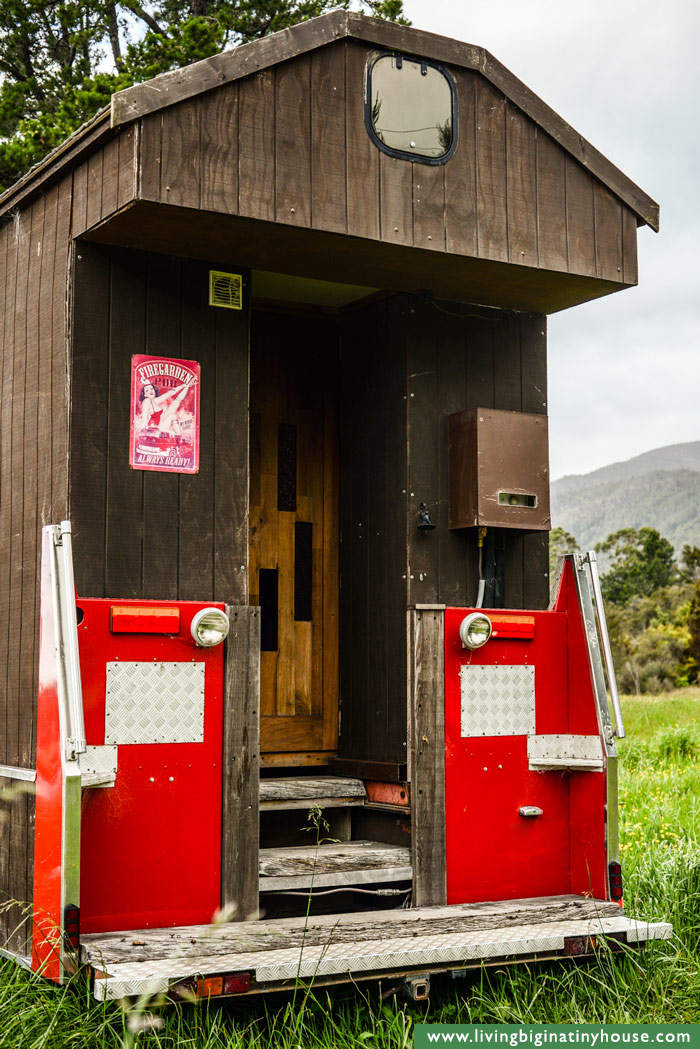 Unfortunately on this trip we were unable to track down the owners of this impressive truck, so we can't show you inside. Perhaps next time we are in the area we will get a full tour of this little treasure. Still, we were so excited driving past it that we had to share it with you!