• Off The Grid
Majestic Off-Grid Cabin In The Japanese Mountains
There is something undoubtably romantic about the idea of retreating to a little cabin in the woods. This notion has been wonderfully encapsulated by this spectacular off-the-grid cabin, which is hidden amongst the rural mountains of Sakuho, Japan.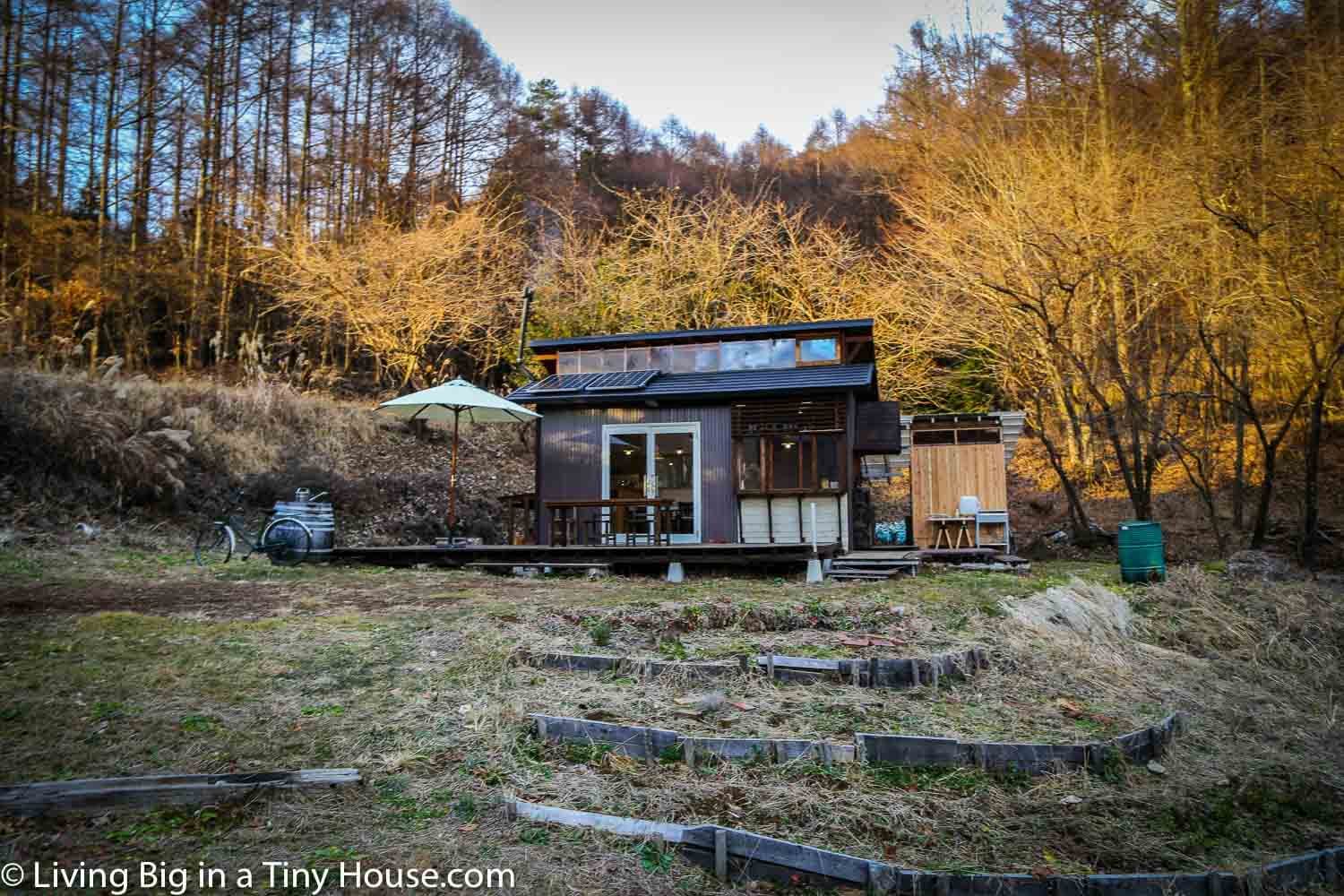 Externally, the cabin is a wonderful fusion of Japanese architecture and European style. The home is completely off-the-grid and uses two solar panels to power lights and a small refrigerator. To the side of the cabin sits a small building which houses the composting toilet. Water is sourced from a near-by stream which runs down from the mountains.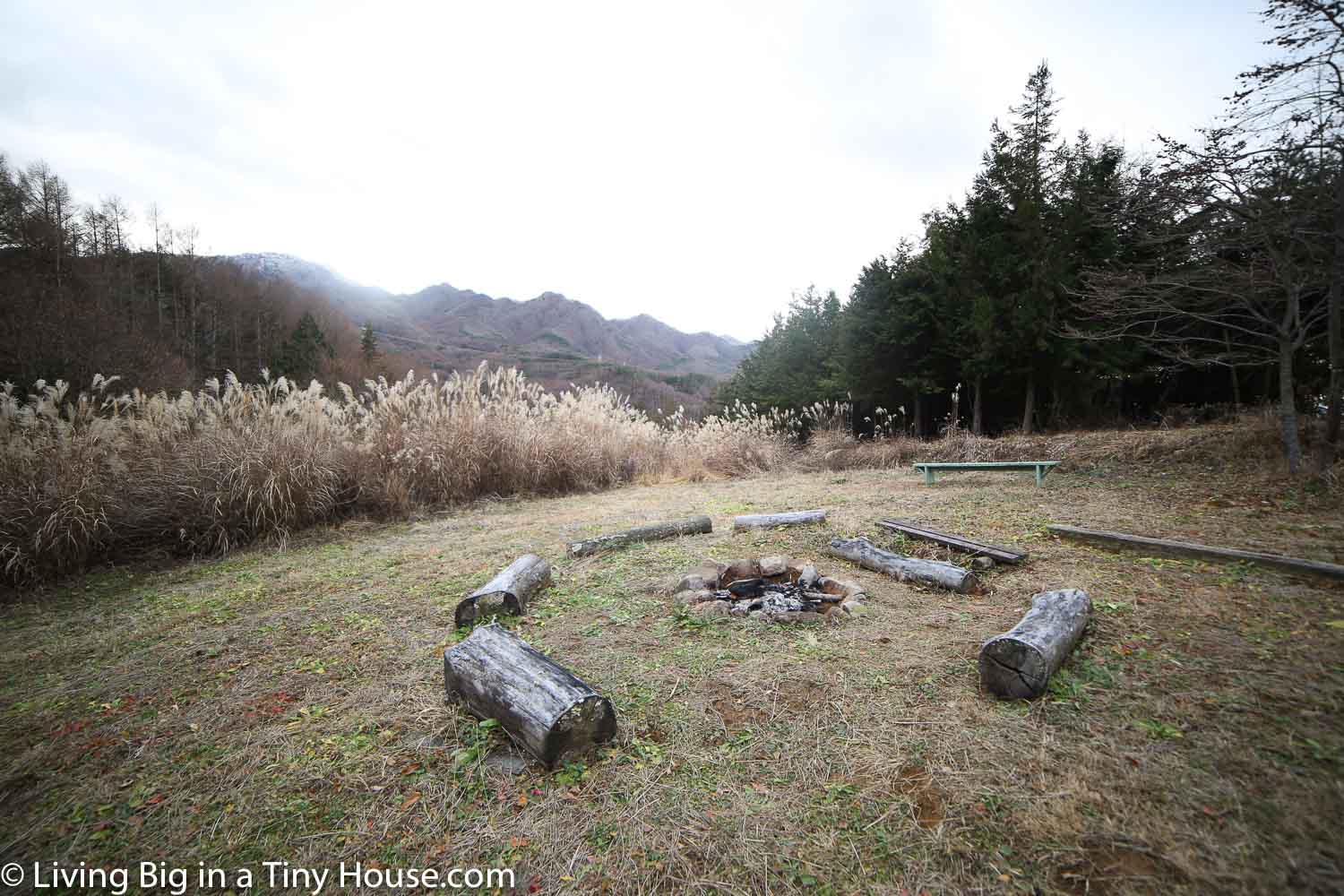 The cabin is situated in a rural area of the Nagano Prefecture of Japan, and takes full advantage of the incredible mountain vistas which surround it.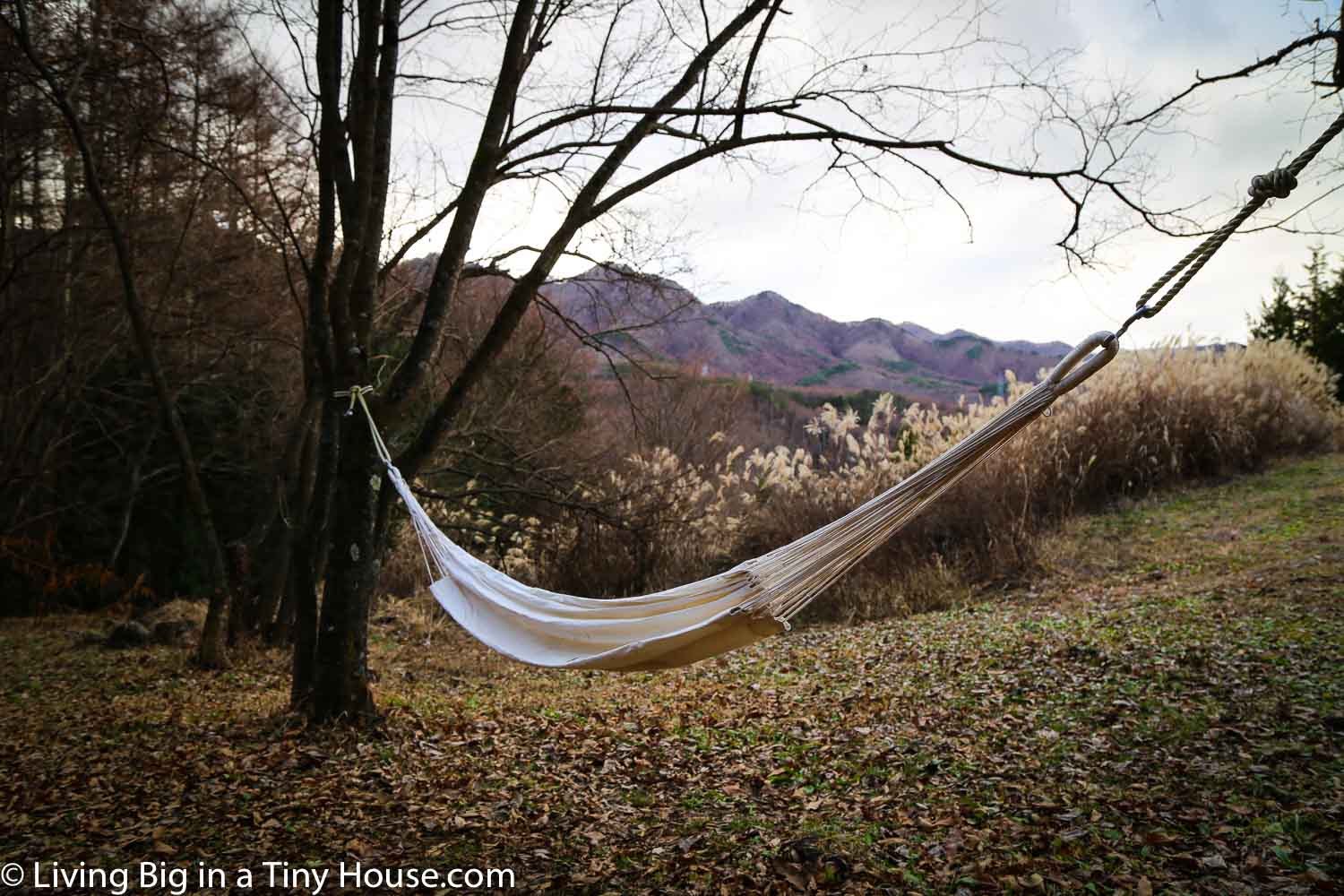 Of course, no woodland retreat could be complete without a hammock hanging from the trees. The out-door living elements which have been incorporated into this home help to add to the intimate connection with nature that this cabin offers.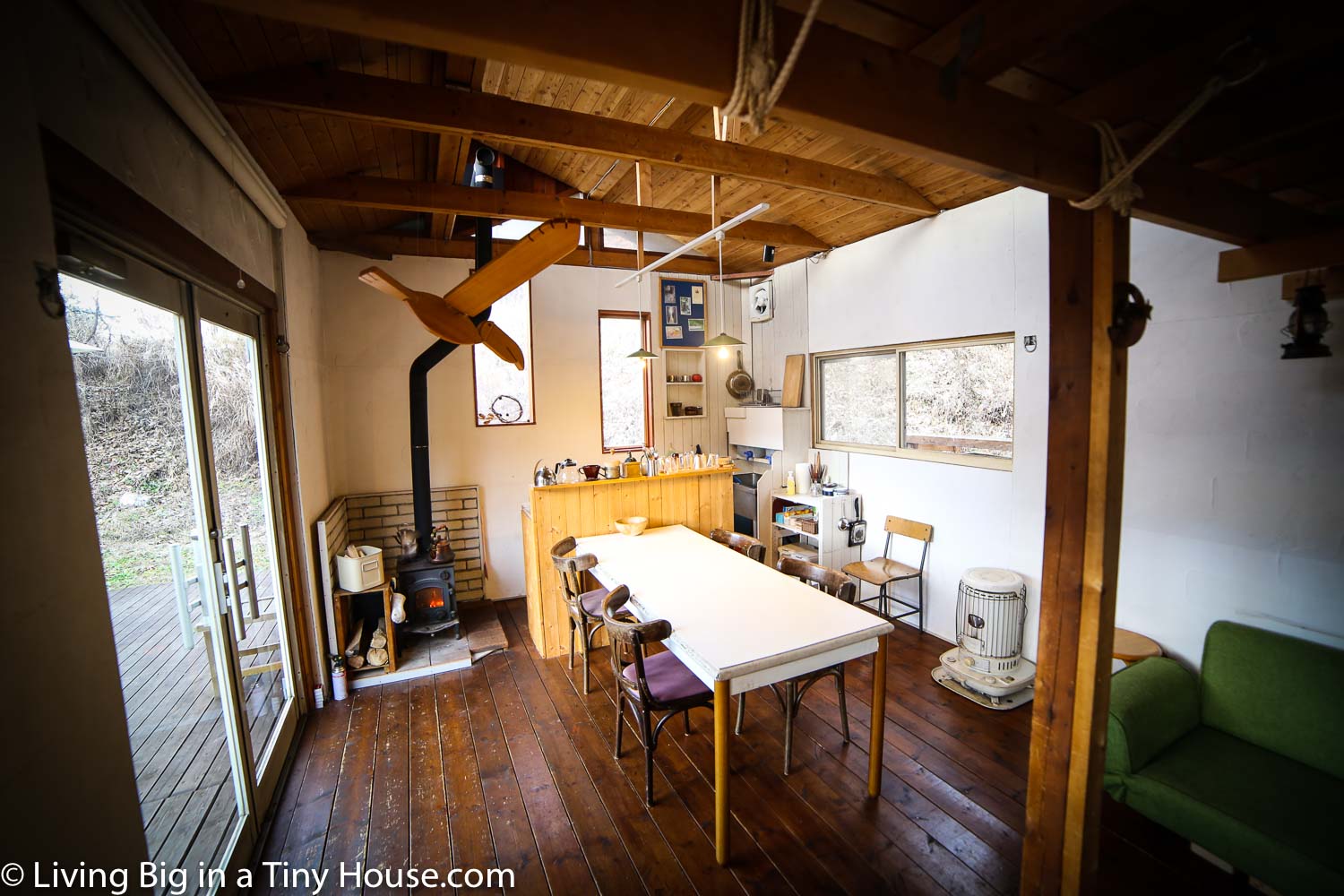 Inside, the home is warm and welcoming. Elements of strong Finnish design can be seen throughout. The inspiration for these elements came from one of the builders, Daigo after spending some time in Finland. A cosy wood-stove in the corner of the cabin completes the cosy aesthetic.
The kitchen and dining area are simple, yet creative and perfectly fit in with the home's rustic charm. Two camping-style gas burners are used instead of a built in hob to allow for the option of outdoor cooking on a beautiful day.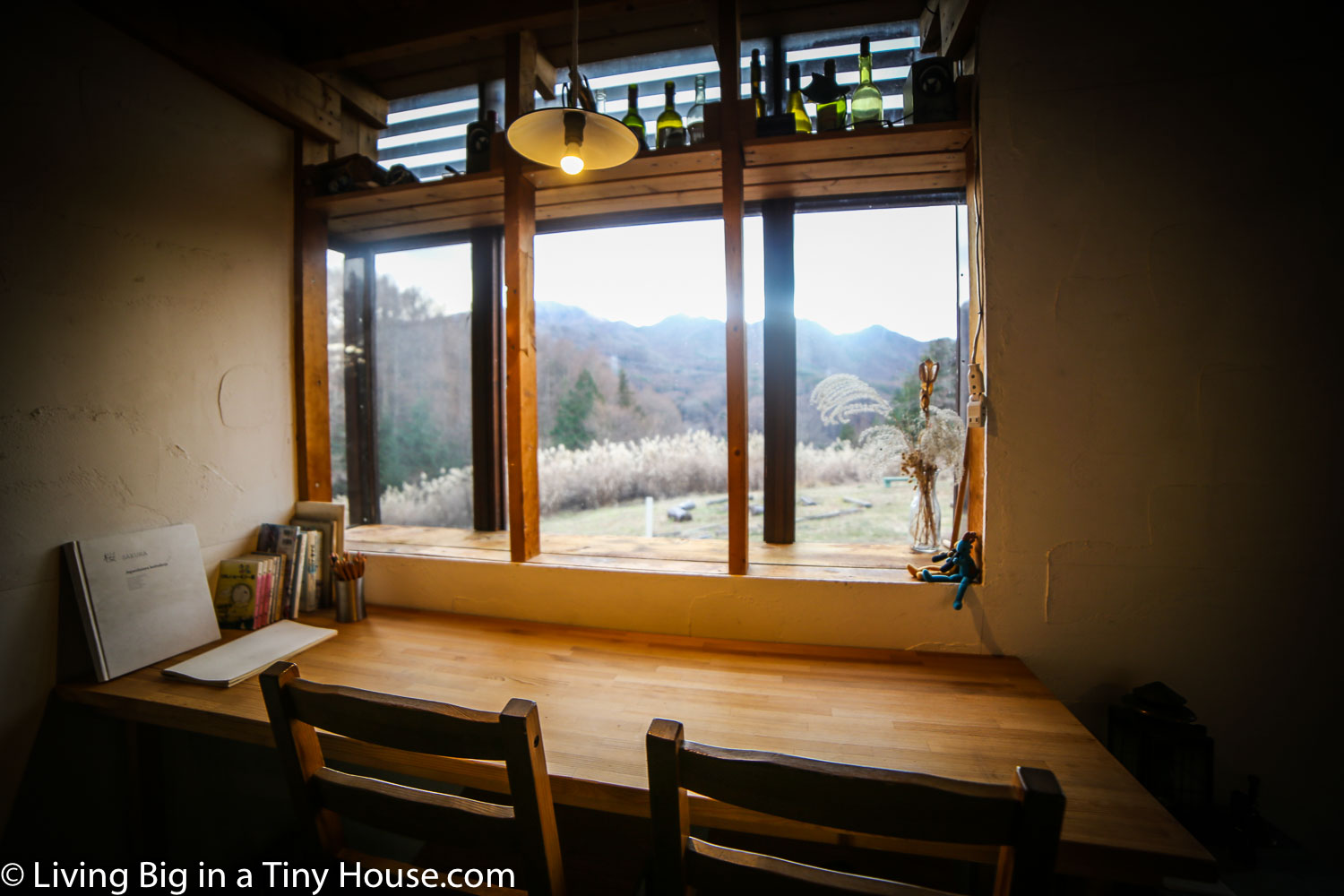 The study area is again very simple, yet takes full advantage of the incredible views which are offered by the cabins remote location. It would be difficult to find a more ideal location to find inspiration to write and create.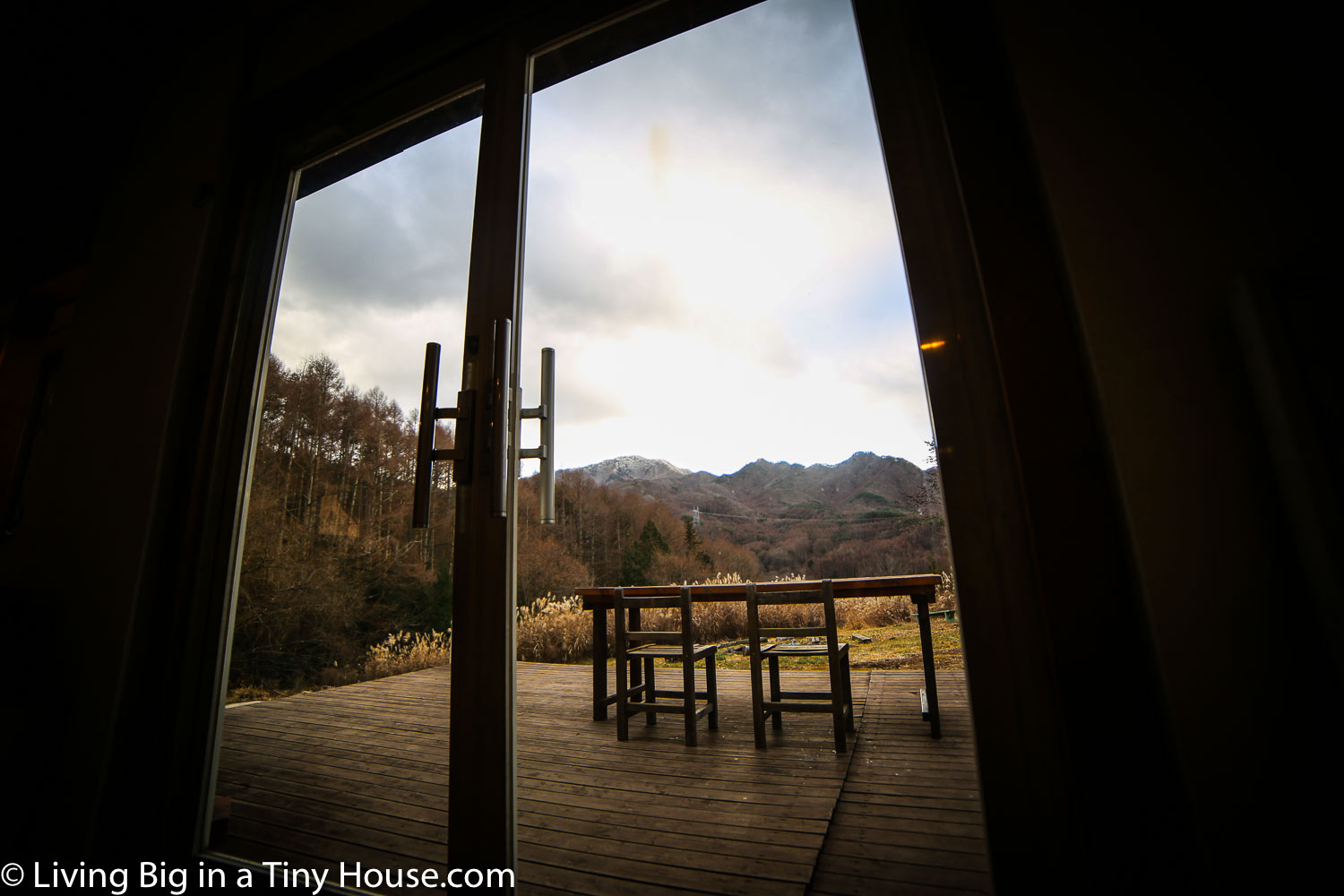 Those views are captured throughout the entire cabin and gives the entire home a certain aura of serenity. The whole cabin has been designed in a way to honour and incorporate the natural world.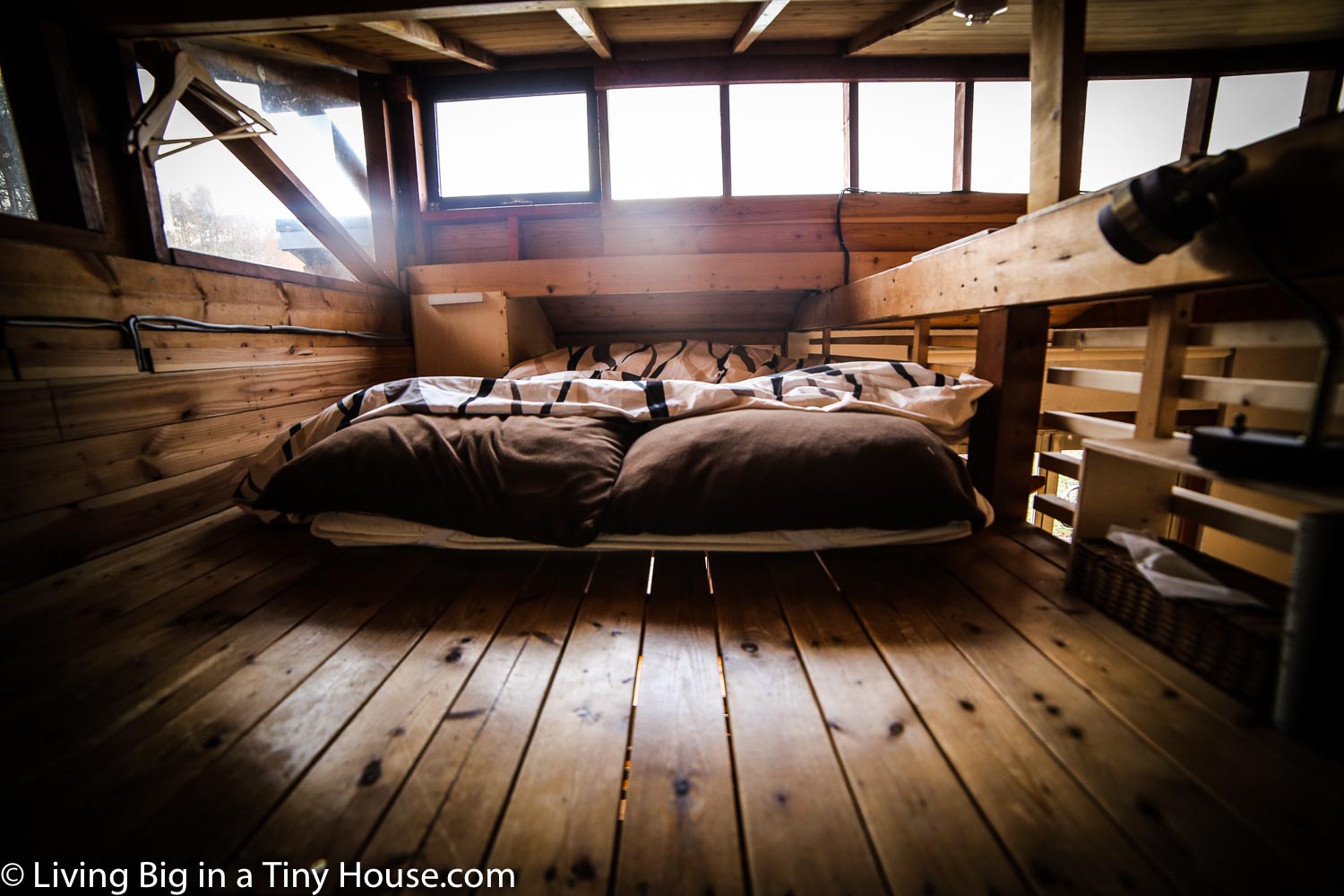 Upstairs, a charming wooden sleeping-loft provides a comfortable and welcoming place to rest your head at night. The cabin's distance from any major city allows a spectacular display of starlight to penetrate the loft windows.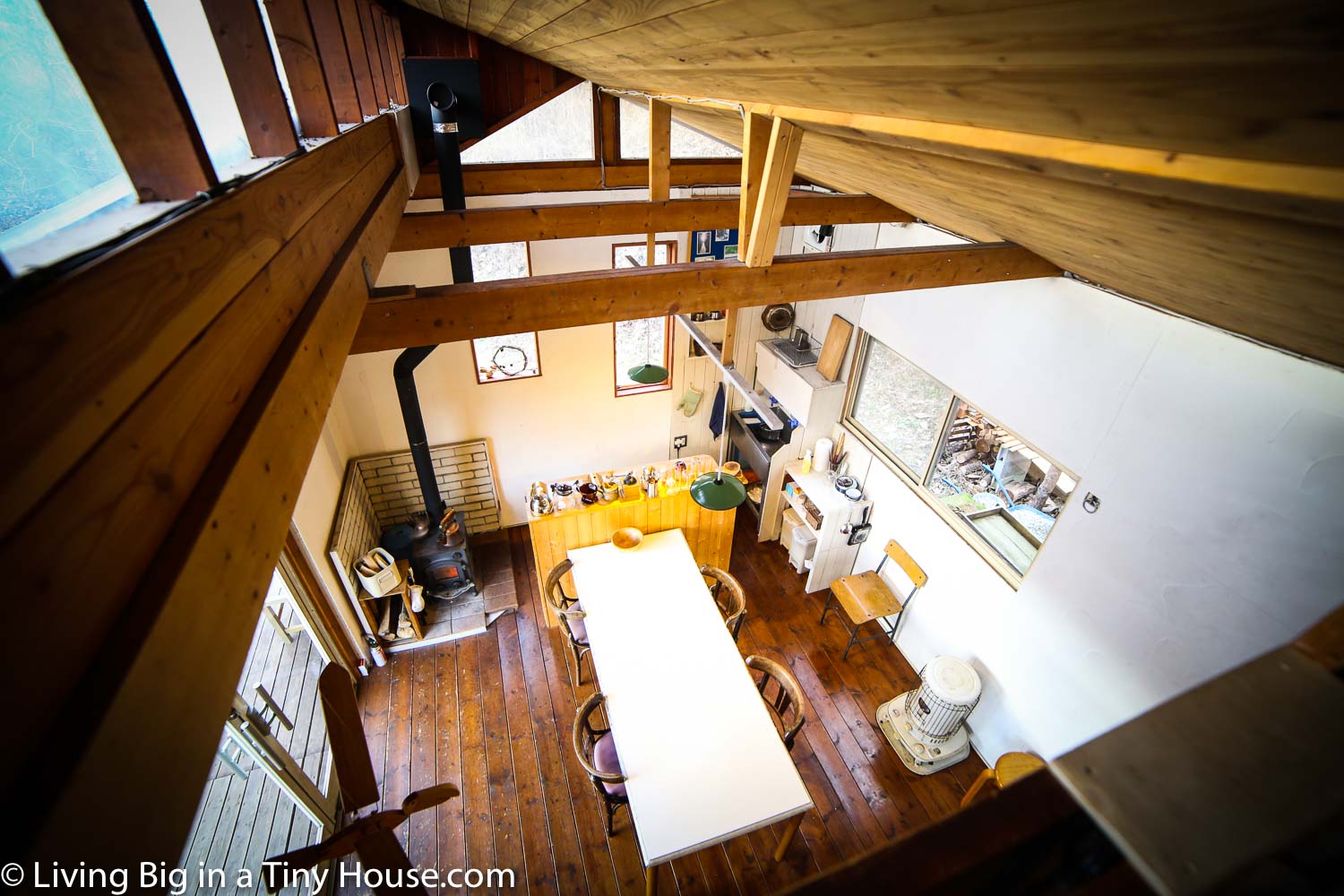 Originally, this home was built by Daigo, alongside a group of his friends from school on unused family land (of which there is an abundance in rural Japan) and was designed as a get-away. The cabin later on became a wonderful home for Daigo and his young family.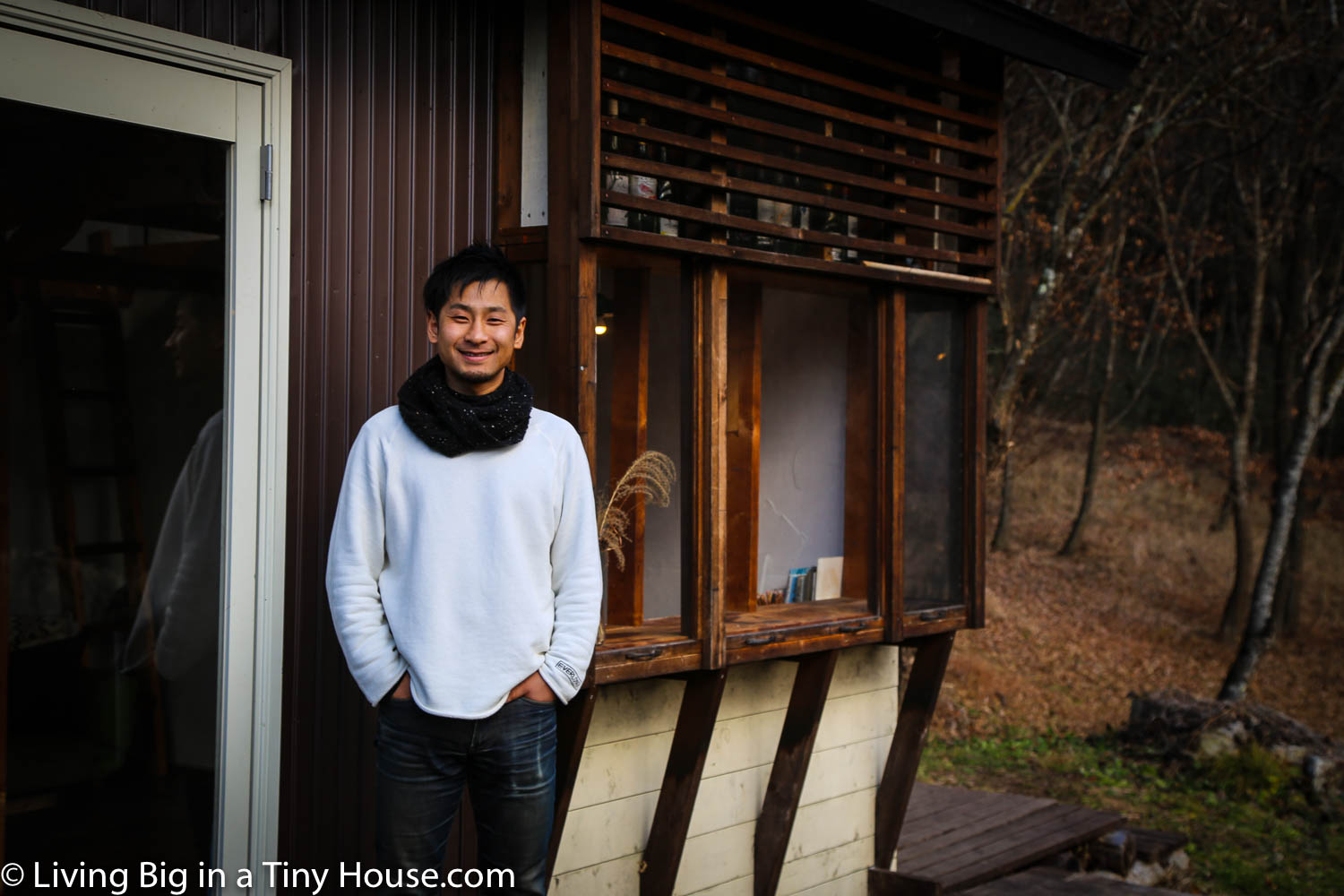 Daigo has since moved on to another incredible project (which we will will cover later). This cabin is still used today though as a get-away for Daigo's family and his friends, and can also be rented on Air BnB.