• Blog
Man's Forest Den Home Cost $12 to Build!
This cosy forest-den certainly won't be everyones cup of tea, but this house which was constructed almost entirely from reclaimed materials and cost only 12 dollars to build has served as a comfortable home for David Gell for over 5 years now.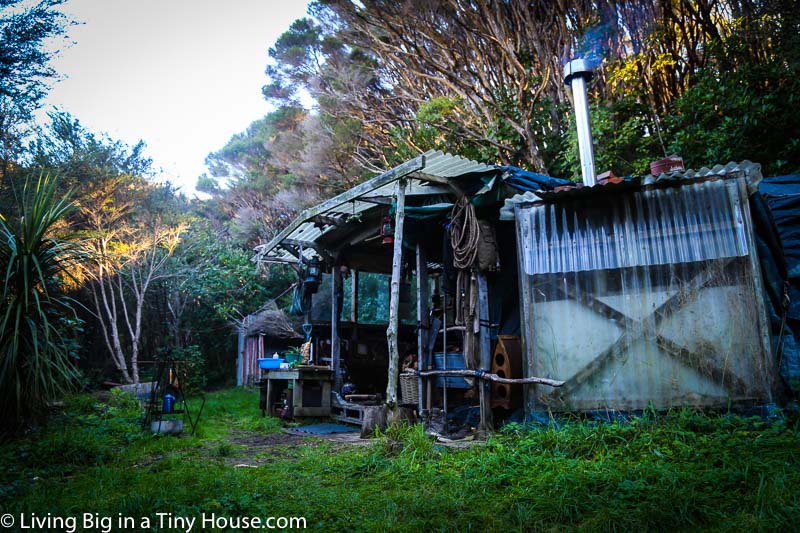 Originally, the home was designed and built by an architecture student, who was studying tent-design and wanted to experiment with creating super-affordable housing using reclaimed materials.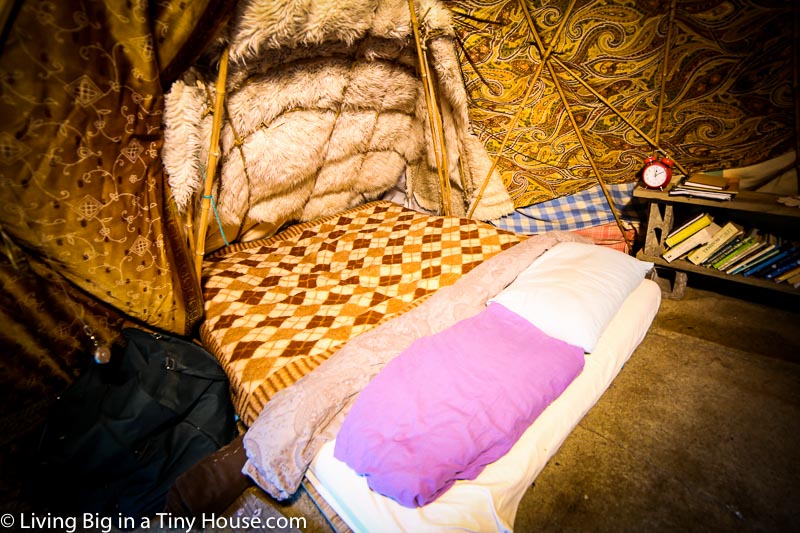 Inside the, tent-like-home is extremely warm and cosy. The alternating layers of bamboo structure, blankets and insulation do a fantastic job of trapping in the heat. Water is kept out by large tarpaulin's which were actually sourced from big advertising billboards.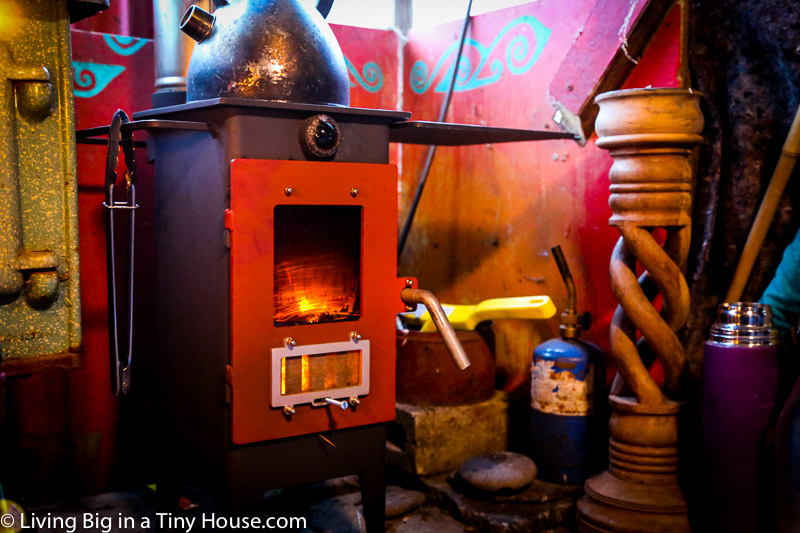 Originally, the forest-den was heated by an old cole range which was salvaged from the scrap yard. Today, it's warmed by one of the extremely cute fires which David actually makes himself.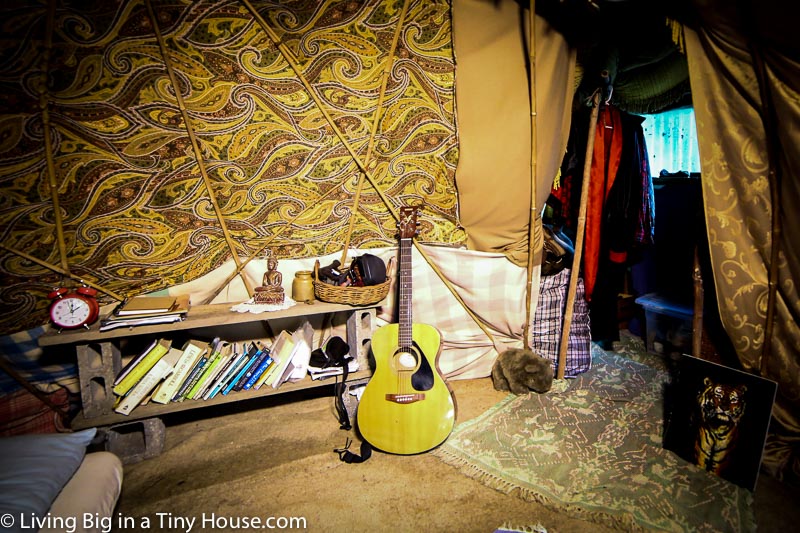 Although David occasionally brings a lap-top up to his den to watch movies, no power means that life at home is simple and returning home from work also means a break from technology. Instead, time is spent enjoying the surrounding forest, playing his guitar and reading.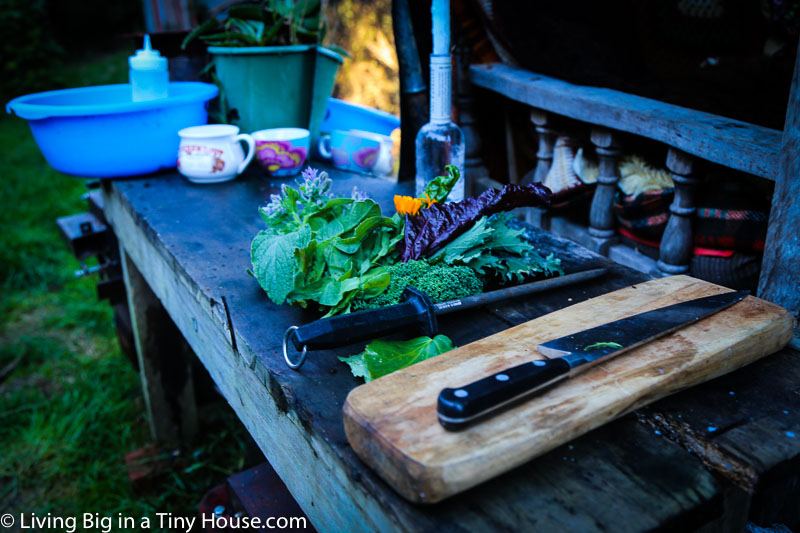 A simple outdoor kitchen has been set up, although most of his main meals are actually eaten in a communal house which is located a short walk from the den. There, he is also able to shower and charge his electronic devices.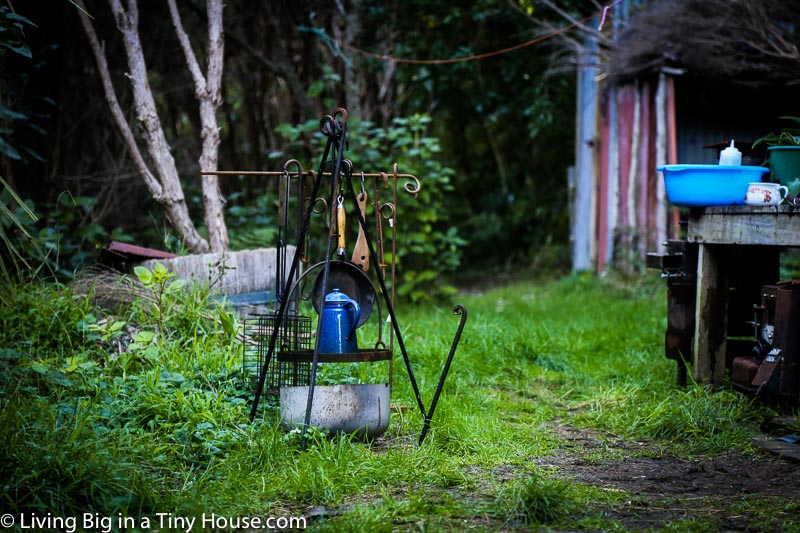 Elements of this forest home actually feel like stepping back in time, as if visiting a bush-mans hut in the woods. These outdoor iron-cooking tools were all made by Dave. There really is nothing quite like cooking on an open fire.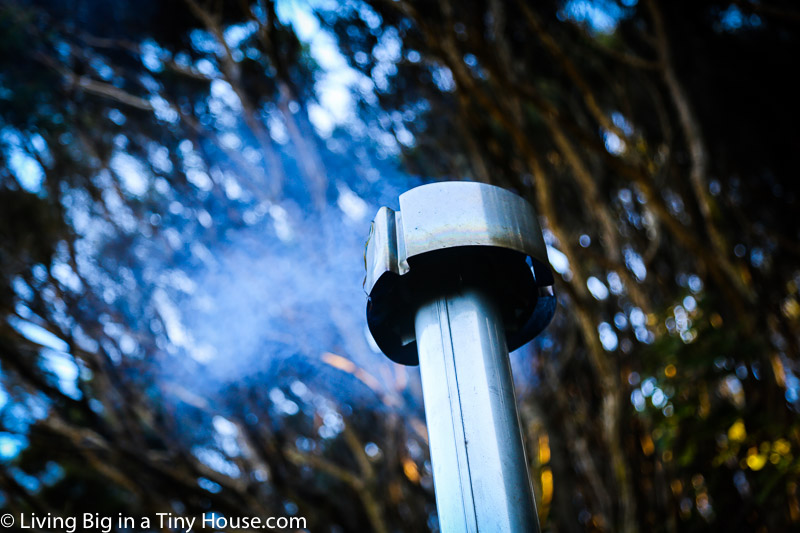 With no electricity or running water, there's no question about it that this way of life certainly presents a few hard-ships.  For Dave though, this home represents the ability to live affordably, and comfortably in a place that meets all of his needs. Whether you love it, or hate it, to construct such a functional home for only $12 dollars is certainly an impressive feat.