• Blog
Couple Build Stunningly Beautiful House Truck in Hungary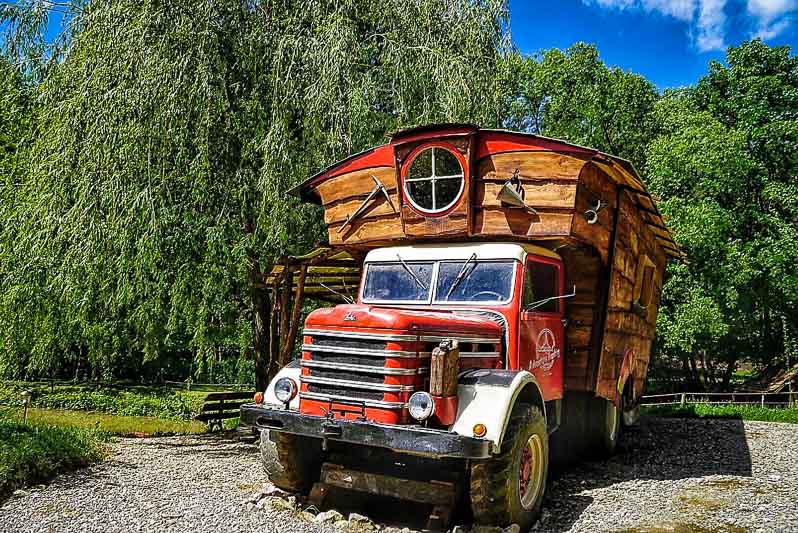 This house truck, known as Csepellina is simply incredible. It's not often that you come across the kind of craftsmanship that constructed this home on wheels and when you do it needs to be celebrated! Built by it's owners Paul and Mandy, who are a Dutch / English couple who now live in Hungary, this fantastic home on wheels has been constructed on the chassis of a beautiful, old Csepel Truck.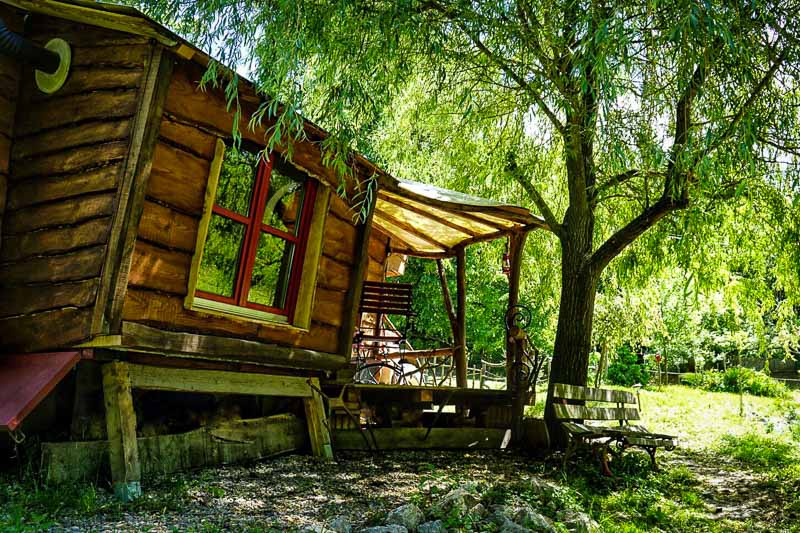 Now cited in a permanent location, the view from the House Truck is simply wonderful. It's one thing to build such a lovely home but being able to place it in such an idillic garden is something else! Csepellina is one of 3 guest houses which sit on the property, all of which are around 25 square meters (269 square feet) in size.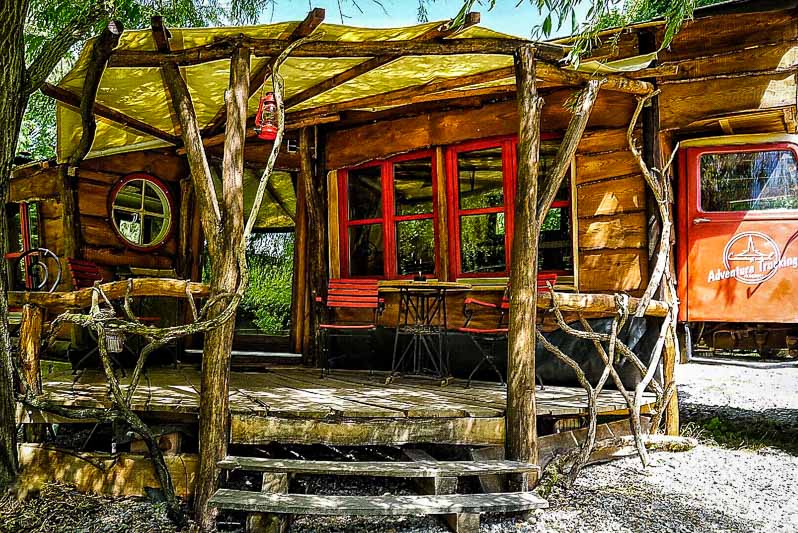 In front of the House Truck is a lovely porch overlooking the gardens and a small pond. Certainly not a bad spot to sit and daydream, or enjoy a cup of tea while watching the sun set.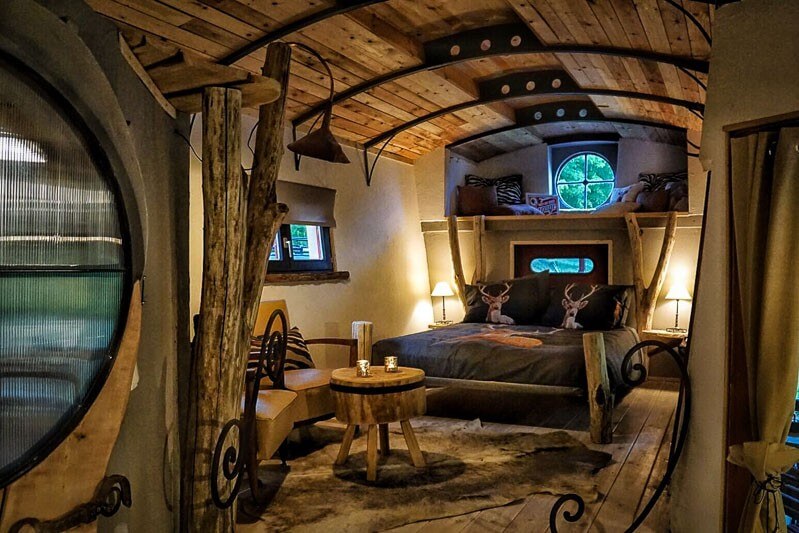 Inside, the home is no less breathtaking. Everything has been crafted to an exceptionally high standard. The entire house truck is packed with natural timbers and rustic charm.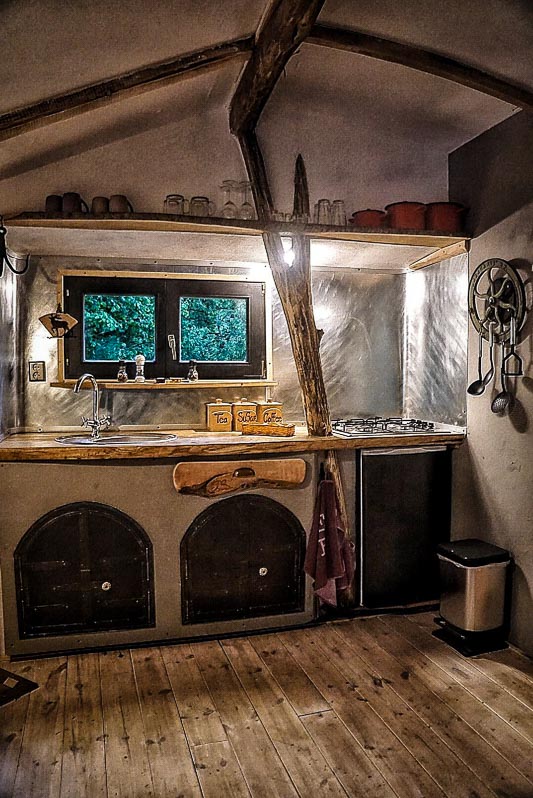 This gorgeous kitchen seems to have been pulled straight from the pages of a rustic fairytale. It's especially hard to miss the brilliant juxtaposition of the olden-style wooden cabinetry and the modern feature stainless steel backsplash.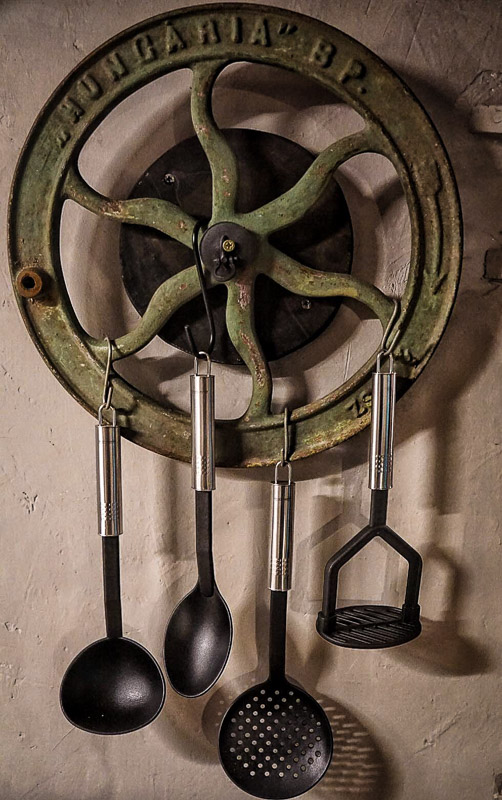 And of course there are charming reclaimed and up-cycled features which can be found all throughout this house truck. Many relate back to the old Cspel factory, or the trucks working history.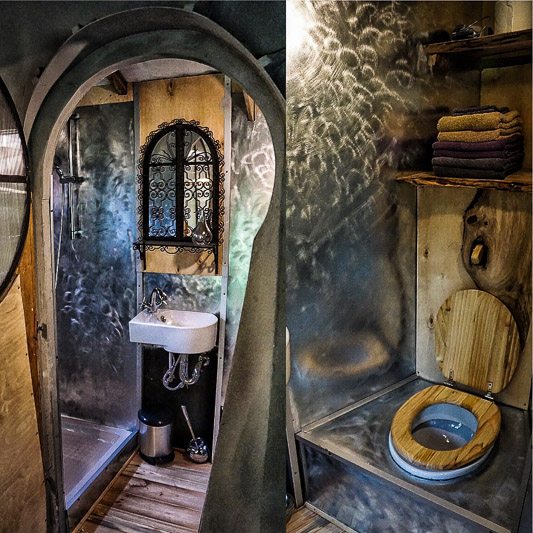 The brushed stainless look has been carried through into the bathroom and toilet area, which creates the most wonderful lighting effects in the room. All throughout the home, it's hard to miss the reclaimed wooden floors.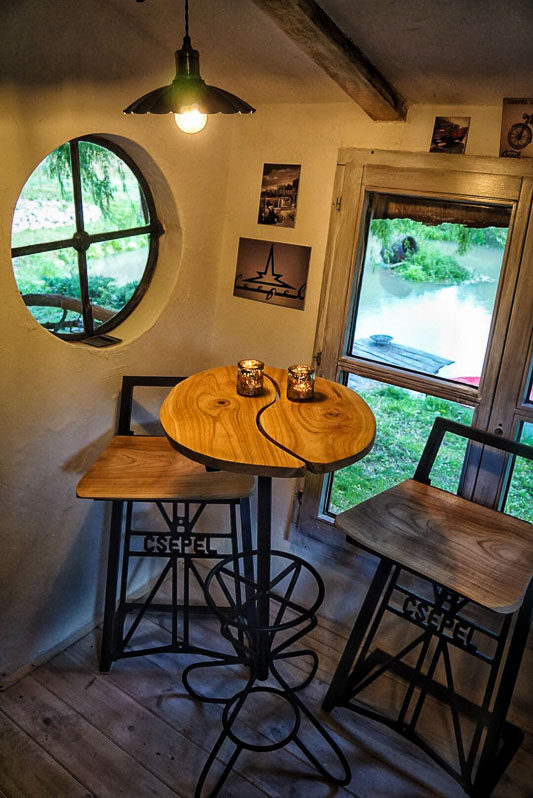 The furniture in this home has all been custom-crafted and truly encapsulates both the style and history of this House Truck. The barstools have even been constructed from sewing machine legs from the old Csepel factory.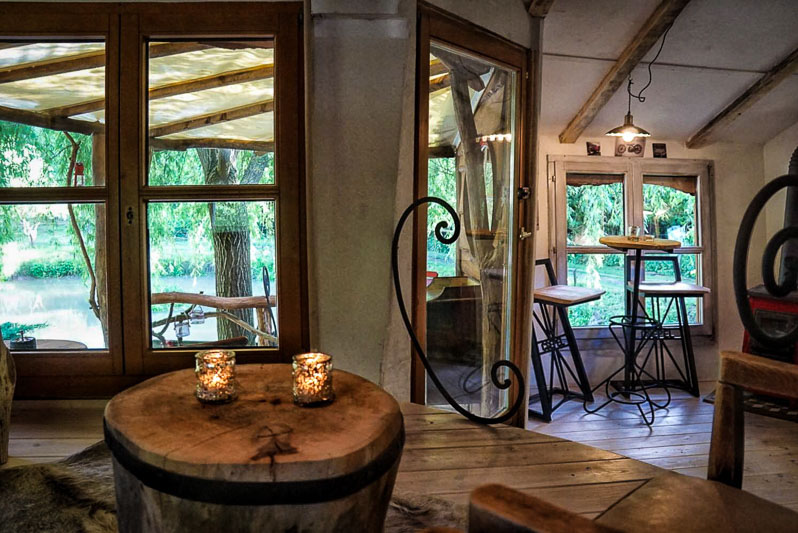 Fortunately, wherever you go inside this home, you're never too far from the gorgeous views which are brilliantly framed by this homes many windows.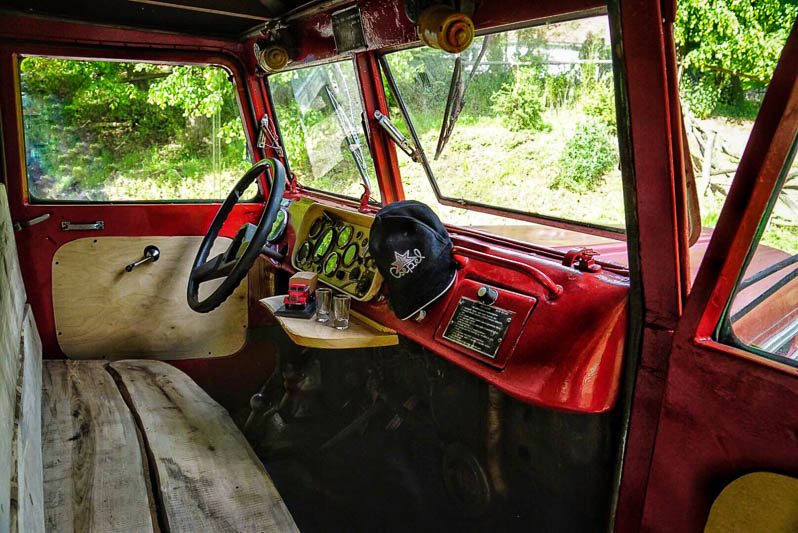 She may not be on the move any-more, but the cab of this house truck still reminds those who enter of Csepellina's past life as a hard working vehicle where it was used (and abused) daily to haul logs from a forrest. The engine has been removed and in it's place you can now find a water boiler which supplies hot water to the house truck. A truly magnificent transformation indeed!
This home is located in Mókus Valley in Hungary, where you are able to stay as a guest. The owners, Paul and Mandy, have documented the transformation of Csepellina in their own blog.
*All Photos in this story are courtesy of Csepellina.